Deliverance ministry is a broad term, and many definitions have been proposed for the term "deliverance ministry." Most scholars agree that deliverance ministry refers to the act of an individual casting out a demon or demons in order to heal an individual of an illness or ailment.
There are many mixed views surrounding deliverance ministry and whether or not it is biblical. In this article, we are going to be discussing deliverance ministry and if it is biblical.
Deliverance Ministry
Deliverance ministries are focused on giving "deliverance" to a person by casting out a demon or spirit that is "within" them. Many deliverance ministries are fixated on casting out an "anger spirit," a "depressed spirit," or a "grief spirit."
Those who practice deliverance ministries believe that they can deliver individuals from "soul ties," "spiritual strongholds," "curses," and "hexes."
The truth of the matter is that deliverance ministries are not biblical. In fact, there are no such things as soul ties, spiritual strongholds, curses, or hexes. All of these teachings come from the New Age Movement, spiritualism, or Wicca.
The Bible never tells us that we can have "deliverance" from demons by casting them out of individuals. Many Catholic priests in the past have performed exorcisms, yet none of these individuals were actually demon-possessed.
The different ministries a believer can be a part of are listed in Ephesians 4:11, "So Christ himself gave the apostles, the prophets, the evangelists, the pastors and teachers."
In this passage of Scripture, we are not told that there is a "deliverance ministry" to which individual Christians can deliver other people from demons.
The New Testament records that Jesus cast out demons as well as His disciples, yet nowhere are we told that we can cast out demons in the present day (Luke 9; 11:14).
Moreover, special mention needs to be given to the "spirits" that deliverance ministries "cast out." A spirit of "anger," "depression," or "grief" is not a demonic "spirit." Anger is a normal emotion that we experience as human beings, though we are to warrant self-control and try our best not to grow angry.
However, anger is an emotion that we all have as humans, albeit not the best emotion, yet our anger is not due to a "demonic spirit" or an "anger spirit." In the same way, there are no "depressed spirits" who give us depression.
I have suffered from depression for about a decade now, and it is not due to a "depressed spirit." Depression is a mood disorder that can affect anyone, and there is nothing demonic about depression.
Similar to believing there is a "depressed spirit" within the hearts of those with depression, many deliverance ministries teach that there are demonic spirits in those with other mental illnesses, such as anxiety, OCD, or eating disorders.
As someone who personally struggles with all of these illnesses, I do not appreciate the idea that these issues are because of a "demonic spirit." Ever since the Fall of Man, we have had sin in the world. Due to sin, we have illnesses, ailments, and sicknesses.
It is not biblical to claim that mental health issues are "sins" or caused by "demonic spirits." The truth is that mental illnesses are complex and can be caused by a myriad of things, but they cannot be caused by "demonic spirits."
Issues such as anger, depression, and grief cannot be cured by deliverance ministries. Anger can be worked through by prayer, meditation on Scripture, and through the help of the Holy Spirit, yet none of us can be promised that we will never get angry again during our earthly life.
The same goes with depression, as it can be helped with therapy, talking with God, and self-care, yet it cannot be completely eradicated. Grief is another emotion that is common for us to experience throughout our lives.
God never says He will spare us from this pain. If you have experienced grief due to the loss of a loved one, the ending of a friendship, or a divorce, you know how painful grief can be. Deliverance ministries will try to claim there is a "grief spirit" in you, but that is not true.
What is actually happening is that you are experiencing the normal human emotion that happens after a loss. There is nothing demonic or sinful about grief, as each of us will experience grief to some extent during our lives.
Putting on the Armor of God
While the Bible never tells us we can cast out demons through deliverance ministries, we can take our stand against the devil and his demons by putting on the armor of God.
Paul tells us about the armor of God in Ephesians 6:10-11, "Finally, be strong in the Lord and in his mighty power. Put on the full armor of God so that you can take your stand against the devil's schemes."
The armor of God is how we can combat Satan and his demons. When we do not put on the armor of God each day, we are allowing ourselves to be exposed to the attacks of the enemy.
As Ephesians 6 tells us, we need to be well-equipped with the Bible and know what God says in it. By knowing the Bible and its truths, we will be able to talk back to the lies of Satan and his demon.
Spiritual warfare is a real occurrence across the globe, yet the Bible never tells us we can cast out demons through deliverance ministries. Demon possession can happen, but not to believers, and normally demons are sneakier and more cunning in modern-day, Western culture.
True deliverance can come from nobody else except for Jesus. When we accept Christ as our Savior, we automatically become part of God's family, and He promises to walk with us through every high and low (Psalm 23).
In addition to always being with us, through accepting Christ, we have already overcome the world. The Lord tells us, "Have told you these things, so that in me you may have peace. In this world you will have trouble. But take heart! I have overcome the world" (John 16:33).
At the moment of salvation, we are given the Holy Spirit, who will help, guide, and instruct us. He will convict us of sin and help mold us into the image of Christ. True deliverance from Satan and his demons only comes from believing in Jesus and keeping in step with the Holy Spirit.
What Does This Mean?
Thus, deliverance ministries have many things wrong with them, yet the most important is that deliverance ministry is not biblical. They are also wrong in the sense that demonic spirits do not cause anger, grief, depression, or other mental health problems.
The Bible never tells us that there is a specific ministry established to cast out demons to "deliver" a person.
While demons are real, they cannot cause problems such as anger, grief, depression, or other mental health problems. By placing faith in Jesus, an individual has been redeemed and can now truly live a life of freedom. Only through Christ can we experience true freedom.
For further reading:
Why Did Jesus Cast Out Demons?
What Should Christians Know about Divine Healing?
Photo Credit: ©Unsplash/geoadrianna
---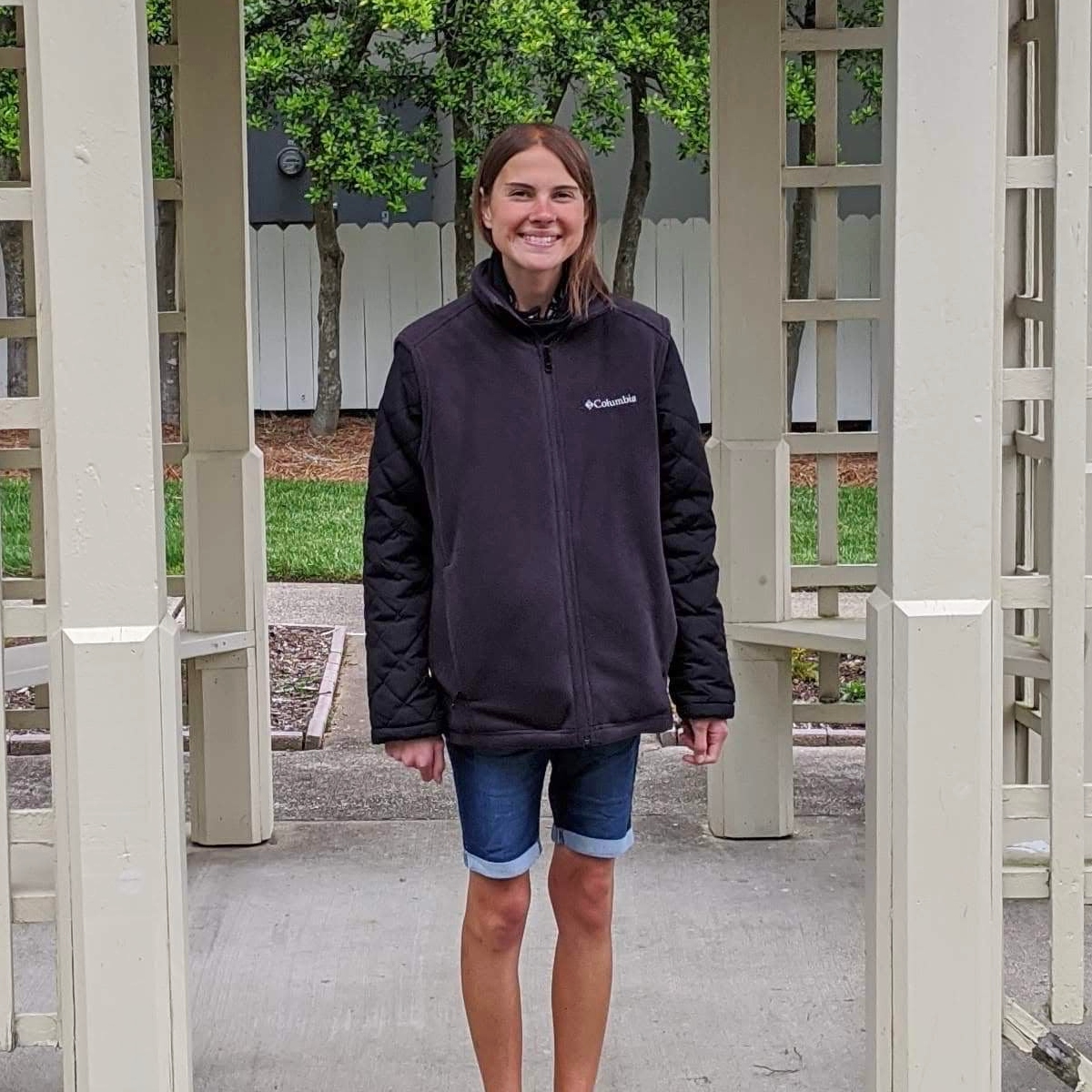 Vivian Bricker loves Jesus, studying the Word of God, and helping others in their walk with Christ. She has earned a Bachelor of Arts and Master's degree in Christian Ministry with a deep academic emphasis in theology. Her favorite things to do are spending time with her family and friends, reading, and spending time outside. When she is not writing, she is embarking on other adventures.
LISTEN: Three Common Obstacles to Understanding the Bible
The views and opinions expressed in this podcast are those of the speakers and do not necessarily reflect the views or positions of Salem Web Network and Salem Media Group.
WATCH: 5 Verses on Strength for When You Feel Weak
Video stock video and music probided by SoundStripe