The phrase "God of the hills and valleys", which as recently become popular due to a new worship song by Tauren Wells, is originally from 1 Kings 20:28: The man of God came up and told the king of Israel, "This is what the Lord says: 'Because the Arameans think the Lord is a god of the hills and not a god of the valleys, I will deliver this vast army into your hands, and you will know that I am the Lord.' " What does this Scripture mean when it separates the hills and valleys and what does it mean for us today?
We know from the promises in Scripture that God is with us always, in all situations. And when life is going well, that's easy to believe. We see God in the good and the glorious, in the bright and beautiful circumstances occurring all around us. But when things aren't going well—when we are suffering, struggling with health issues, or fighting figurative or even literal battles at every turn—sometimes we're tempted to think God is not with us at all. Perhaps we worry He's turned His face from us, left us to handle things on our own. Maybe we think we've disappointed Him in some way, or He only cares about some people or some things.
The Bible shows us the Israelites struggled with these thoughts over the years. At times, they faced armies far bigger than theirs or fights impossible to win. Yet over and over, God came through. When God's people fled their Egyptian pursuers in the desert and reached the Red Sea, they thought they were conquered, but God parted the Red Sea, and they escaped. Years later, when they sent out explorers before they attempted to enter the Promised Land, again they were terrified. For these explorers discovered fortified cities and powerful people, many appearing to be Nephilim, descendants of the giants of old, and they knew they could not possibly defeat these giants on their own. But God again made a way, and they prevailed.
For God is God of all—of everything. He is the Alpha and the Omega, the first and the last, the beginning and the end, God of the ups and downs, and everything in between. Here, we explore how to rest knowing we serve a God of the hills and valleys, as we are promised in 1 Kings 20:28.
What Does it Mean That God is a God of the Hills and Valleys?
In 1 Kings 20, the Israelites are confronting this same type of seemingly impossible situation once more. The smaller, far weaker Israelites are poised to face a massive battle with King Ben-Hadad and the Arameans. But God is on the side of the Israelites, and as we read in 1 Kings 20:21, God made sure they prevailed. After the victory, however, the Arameans assumed the Israelites won only because they'd fought in the hill country. After all, "Their gods are gods of the hills," King Ben-Hadad's Aramean advisers reasoned with him in 1 Kings 20:23 (NIV). "That is why they were too strong for us. But if we fight them on the plains, surely we will be stronger than they."
Ancient pagan religions often assigned specific regions or domains of power to their gods and goddesses. Oftentimes, different deities oversaw specific geographic regions or the rivers, forests, mountains, and crops. To these religions, the idea of one god that is supreme over all was a foreign idea.
But as many had done before, these Arameans underestimated God, who is not just "any god" but God Almighty, Lord of All Creation. The Arameans worked hard and raised an army even mightier than the one before. They mustered their strength and traveled to the plains of Aphek to fight against Israel. It looked like a lost cause from everyone's perspective—except God's. Then God sent a mighty and empowering word to His prophet within Israel.
"The man of God came up and told the king of Israel, 'This is what the Lord says: 'Because the Arameans think the Lord is a god of the hills and not a god of the valleys, I will deliver this vast army into your hands, and you will know that I am the Lord'" (1 Kings 20:28).
Make no mistake, God was saying through His prophet: I'm not some lowly false god with dominion over only a small area. I am King of Kings, Lord of All—of the mountains and the hills, the valleys and the pits, the oceans and the seas, the deserts and the rainforests. All. God pledged through His prophet that He would rescue the Israelites by doing what seemed to be impossible, helping them win this totally outmatched battle, and that's precisely what God did. The Bible tells us the greatly outnumbered Israelites inflicted 100,000 casualties on the Aramean foot soldiers in one day (v. 29). Not only did the Israelites win, but God proved His point: He is indeed God of the hills and the valleys. He is God of all Creation. Not only did the Israelites get reminded of this once again, but now the Arameans knew it, too.
As Psalm 24:1 says, "The earth is the Lord's, and everything in it, the world, and all who live in it."

Recommended
What Does the Bible Say about Hills, Valleys, and the Christian Life?
But this lesson is, of course, not just about the physical domain. For not only does God rule the location of this biblical story in 1 Kings 20—the hills of the first battle, the valleys of the second—but God also rules the metaphorical hills and valleys of life. He has domain over the good times and the bad, the blissful experiences in our lives and those filled with deep pain, agony, and suffering. It's important to remember that our time on earth is only a fraction of our story. As Christians, when we believe that Jesus Christ is the Son of God, we receive salvation and the reward of eternal life with God in heaven. God claims us as His own, His special people because we choose to believe. He promises never to leave His people—ever.
In Deuteronomy 31:6, Moses reminded the people to be strong and courageous, "for the Lord your God goes with you; he will never leave you nor forsake you," and we are reminded of this same truth in the New Testament, in Hebrews 13:5. They are similar words to what Jesus Himself told His disciples before His ascension to heaven: "All authority in heaven and on earth has been given to me. Therefore go and make disciples of all nations, baptizing them in the name of the Father and of the Son and of the Holy Spirit, and teaching them to obey everything I have commanded you. And surely I am with you always, to the very end of the age" (Matthew 28:18-20). He is with us always.
How Can We Rest Knowing Our God is a God of Both Hills and Valleys?
When we know God is with us in all things—all places, all seasons of life, all trials and tribulations, all suffering and pain—we get the benefit of enjoying a special kind of rest. This is the peace that Jesus talks about in John 16:33: "I have told you these things, so that in me you may have peace. In this world you will have trouble. But take heart! I have overcome the world."
It's the same reminder that comforts so many in Psalm 23:4: "Even though I walk through the darkest valley, I will fear no evil, for you are with me; your rod and your staff, they comfort me." Recognizing this truth offers a peace and hope that no situation can destroy. Suffering does occur, but God wins. God is in control. And whatever happens to us, we can trust the eternal glory awaiting us will outweigh all the troubles on this earth combined.
Whether you are struggling with a difficult situation or experiencing a crisis of faith, know that God is bigger than all of this. He made the heavens and the earth, and He made every person on this planet. We can trust and find true rest that He is Lord of all.
Photo credit: ©Pexels/Cliford Mervil
---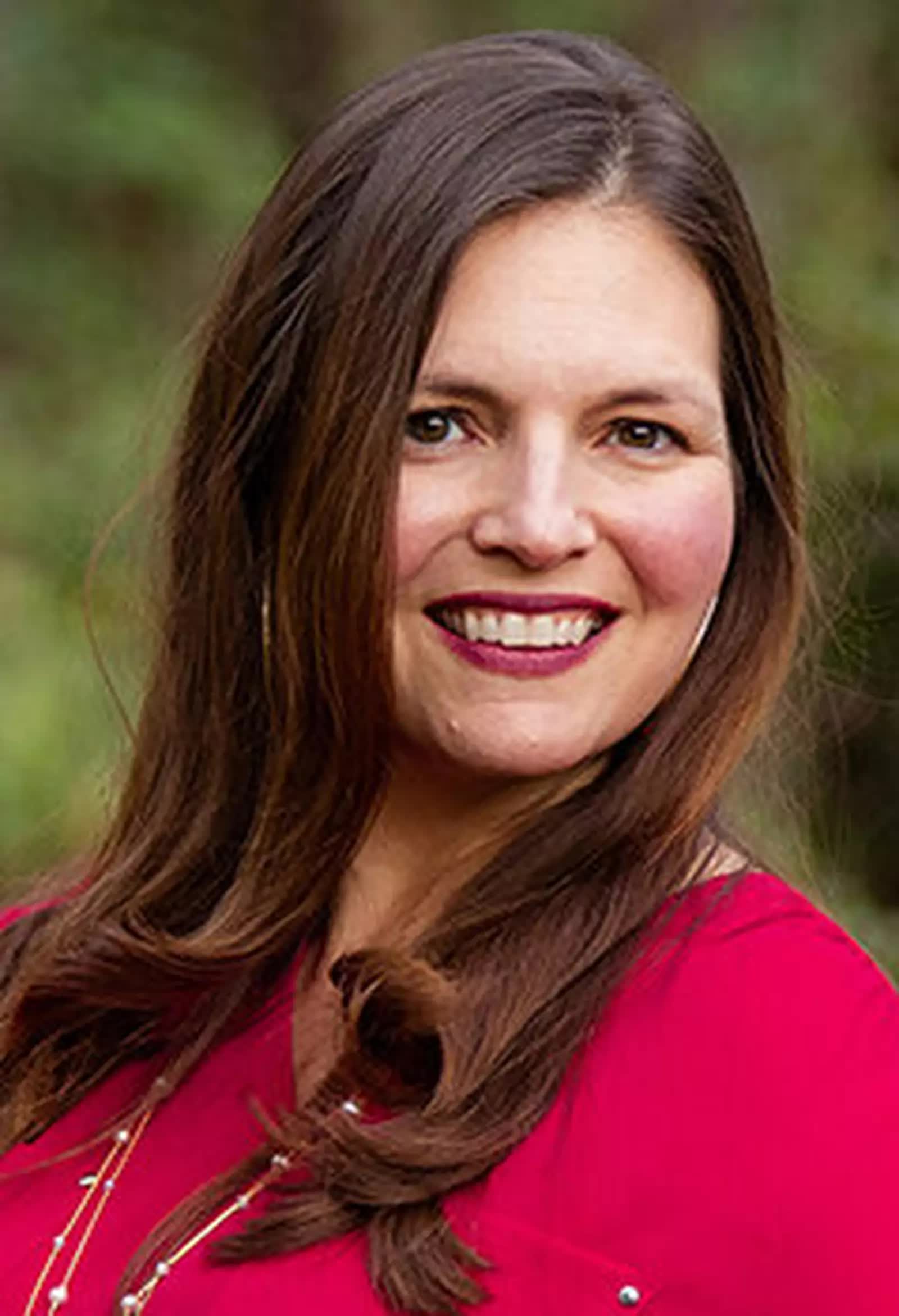 Jessica Brodie is an award-winning Christian novelist, journalist, editor, blogger, and writing coach and the recipient of the 2018 American Christian Fiction Writers Genesis Award for her novel, The Memory Garden. She is also the editor of the South Carolina United Methodist Advocate, the oldest newspaper in Methodism. Learn more about her fiction and read her faith blog at jessicabrodie.com. She has a weekly YouTube devotional, too. You can also connect with her on Facebook, Twitter, and more. She's also produced a free eBook, A God-Centered Life: 10 Faith-Based Practices When You're Feeling Anxious, Grumpy, or Stressed.
---
This article is part of our larger resource library of popular Bible verse phrases and quotes. We want to provide easy to read articles that answer your questions about the meaning, origin, and history of specific verses within Scripture's context. It is our hope that these will help you better understand the meaning and purpose of God's Word in relation to your life today.
No Rest for the Wicked
Fight the Good Fight
Wait on the Lord
With Contrite Heart and Spirit
Faith Can Move Mountains
Listen to our Daily Bible Verse Podcast Now!
The views and opinions expressed in this podcast are those of the speakers and do not necessarily reflect the views or positions of Salem Web Network and Salem Media Group.