Temperance (as used in the King James Version), better translated as self-control, presents as an inward spiritual virtue exhibited outwardly through restraining or controlling one's total being (thoughts, speech, actions).
It requires balancing our God-given free will between doing what we may want to do in our old sinful nature with doing what is right through choosing to allow the Holy Spirit to be in control Romans 7:21-25).
How Does God Demonstrate Self-Control to Us?
God exhibits self-control through:
His patience toward His children when we struggle without asking Him for help
His longsuffering as the God of the second and third and fourth, etc. chances through exercising His mercy and His grace
Wanting to provide man with every opportunity to turn from sin (1 Timothy 1:16)
Trust in Him before the final judgment (2 Peter 3:9, 20; Romans 2:5; 1 Corinthians 4:5).
Jesus displayed self-control during His time on earth. Jesus was patient with His disciples, even when they exhibited unbelief (Matthew 6:30; 8:26; 17:20). He was patient and gentle while revealing Himself to the sinful Samaritan woman at the well (John 4).
Jesus demonstrated self-control though displaying righteous anger against the money changers' actions (not against the money changers — hate sin but love the sinner) in the Temple, and He was kind and gentle with Judas, even though Jesus knew Judas would betray Him.
He was in complete self-control during His trial and His crucifixion. Even after His resurrection from death itself, proving He was God, He only continued to love and teach His disciples about who He was and is without judgment (Luke 24:13-35).
Before going further, note that self-control is not synonymous with meekness. Being meek addresses being submissive to another person's authority, such as Jesus submitting to the Father's will (Mark 14:36; Luke 22:42) or the instruction for believers to submit to one another (Ephesians 5:21; Romans 12:10; Philippians 2:3) and to submit to God (James 4:7).
Self-control is not just about being submissive but being in control of your emotions, words, and actions. As a characteristic of the fruit of the Spirit, it is allowing the Holy Spirit to guide you so that you do not sin.
The most popular verse related to being guided by the Spirit rather than being controlled by the old sinful nature is Ephesians 5:18.
The Apostle Paul instructs believers to not allow other influences that can alter their choices and behavior to control them but to rather be filled by the Holy Spirit.
The verse specifically speaks to alcohol as an example but could apply to other addictive habits. Even the display of anger, when inappropriate, causes a person to lose control.
In the Bible, just like today, drunkenness leads a person to be out of control, making decisions, in conduct or actions, or speech.
Part of idol worship included drinking in excess to become drunk, which was often followed by orgies and other sexual misconduct. Much of that end result was described as an abomination to the Lord (Ezekiel 22:11; Proverbs 15:26; 1 Corinthians 6:9-11).
How Is Self-Control Biblically Exhibited?
A person who exercises self-control is one who works in moderation, not excess. Such a person does not exhibit extreme behavior or emotional swings (1 Timothy 3:3) but is able to maintain self-control.
As the Holy Spirit grows His fruit in the believer's life, there should never be excessive or extreme actions of any kind.
The Bible provides numerous passages describing how people act and react when filled by the Holy Spirit rather than by an addictive substance.
Accompanied by the believer's free will to choose to allow the Spirit to lead and to want to be obedient to Christ (Romans 13:14), we learn that a believer can act Christ-like, regardless of circumstances.
The Apostle Paul relates exercising self-control to conditioning the body. Paul states that he exercises self-control through disciplining and training his body to live right before God so that he will not be disqualified from preaching the gospel (1 Corinthians 9:27).
He then instructs Titus to continue training under God to renounce ungodliness and live godly lives (Titus 2:11-13). An athlete trains and exercises self-control over harmful wants and desires to win a corruptible prize.
As the believer's prize or reward is incorruptible, how much more should he or she want to also practice discipline and self-control to win God's race (1 Corinthians 9:25)?
Paul warns the Galatian believers about having run a good race but then stumbling (Galatians 5:7). The writer of Hebrews encourages believers to continue running by choosing to exercise self-control and throw off every weight that could hinder us (Hebrews 12:1).
When Paul exhorts believers to run the race and run the course that is set in front of them, it is through self-control that believers persevere and endure the pain of conditioning and the pain of continuing to run so that, like Paul, they can finish the course (Acts 20:24; 2 Timothy 4:7).
James tells us that doing so will reap God's rewards (James 1:12) for enduring and remaining faithful. That is reinforced by John in the letter to the church at Ephesus (Revelation 2:7), that those who endure will eat from the Tree of Life.
The warring between our sin nature (our flesh) and that of our new nature (our spirit) requires constant attention. But God provides victory for us, as He makes us more than conquerors (Romans 8:37).
Peter writes that we must supplement our faith with the knowledge of God, which will lead us to self-control with steadfastness (endurance), which leads to godliness (2 Peter 2:5-8).
If we pursue these qualities, we will be kept from being "unfruitful" as we allow the Holy Spirit to continue to work in our lives.
What can believers do to be victorious with the help of the Holy Spirit? God will provide the ways and the tools for us to be successful, but we must put them to use.
Paul says we are to renew our minds daily (Romans 12:2). How we do that is through maintaining our gaze or focus on Christ and growing the fruit of the Spirit by remaining filled and controlled by Him.
If we stray back into sin, we can be forgiven (1 John 1:9) and restore our fellowship with Jesus. But, if we ignore or continue in that sin, we grieve the Spirit (Ephesians 4:30) and, left on its own without repentance, we will ultimately stunt our growth into becoming more like Jesus.
In addition, we are to remain joyful (I Peter 4:13; Philippians 4:4) in our circumstances, including our trials that God is using to help us become more Christ-like (James 1:2).
In renewing our minds, we are to think on those things that are pure, good, and lovely (Philippians 4:8) and keep our focus on Jesus, not on our circumstances.
Maintain communion and communication with God by remaining in a constant state of prayer (1 Thessalonians 5:17), both in worship and fellowship with Him.
What Does This Mean?
All of these choices in exercising our free will to serve Jesus will strengthen our ability to act more like Jesus in self-control and continue the work of the Holy Spirit in our lives. It allows His fruit of the Spirit to grow and mature as He actively transforms us and conforms us to Jesus' image.
The fruit of the Spirit (Galatians 5:22-23) is planted as a seed in every person who comes to a saving faith in Jesus Christ. The purpose is to glorify God and make us more like Jesus so that, when He returns to gather his Bride, we are ready to be presented to God the Father in the image of His Son.
Though not an exhaustive study, this 10-part series has demonstrated through Scripture God's purpose to mold His adopted sons and daughters into the character likeness of His Son, Jesus.
As the fruit of the Spirit is one fruit with many characteristic traits, it grows integrated, with all parts together, just as every believer is grafted into the Body of Christ, in which He is the Head.
Allowing the fruit of the Spirit to grow brings us to a closer relationship with Jesus and closer to pure worship of God the Father as the Holy Spirit fulfills His role to perfect or complete us to bring and point all glory to God.
For further reading:
How Is Goodness a Fruit of the Spirit?
How Is Faithfulness a Fruit of the Spirit?
How Is Meekness a Fruit of the Spirit?
Photo Credit: ©iStock/Getty Images Plus/Farknot_Architect
---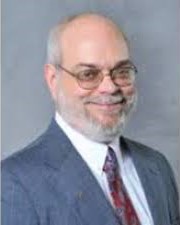 Randy DeVaul serves as a community/crisis response chaplain with a national Christian response team and as a deacon, missions coordinator, and small groups leader in his home church in Central Florida. Published regularly since February 2000, Randy is a regular contributor to international, regional, and local trade, lifestyle, and news publications and author of three workplace safety books. You can follow him here and here.
Related podcast:
The views and opinions expressed in this podcast are those of the speakers and do not necessarily reflect the views or positions of Salem Web Network and Salem Media Group.
Related video:
These verses serve as a source of renewal for the mind and restoration for the heart by reinforcing the notion that, while human weakness is inevitable, God's strength is always available to uplift, guide, and empower us.
Video stock video and music probided by SoundStripe