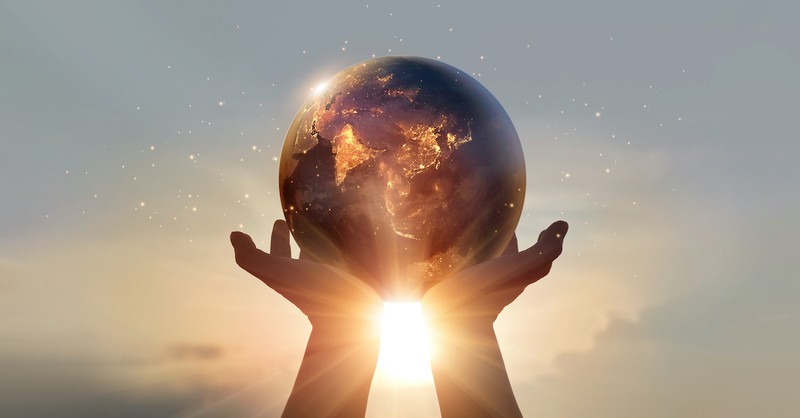 The Sermon on the Mount it's not only one of the most famous sections in Holy Scripture, but it's also one of the most transformative teachings in the history of the world (its rival teachings being Jesus' other discourses). However, we must recognize that divine instruction cuts against the grain of human thinking. The Sermon on the Mount in Chapter 5 of Matthew's Gospel begins with a series of proclamations that must have been disturbing if not perplexing to those who heard it. In verses 2-11, the so-called "Beatitudes," our Lord, seated, with the crowds before Him, proclaimed,
"Blessed are the poor in spirit, for theirs is the kingdom of heaven.
Blessed are those who mourn, for they shall be comforted.
Blessed are the meek, for they shall inherit the earth.
Blessed are those who hunger and thirst for righteousness, for they shall be satisfied.
Blessed are the merciful, for they shall receive mercy.
Blessed are the pure in heart, for they shall see God.
Blessed are the peacemakers, for they shall be called sons of God.
Blessed are those who are persecuted for righteousness' sake, for theirs is the kingdom of heaven.
Blessed are you when others revile you and persecute you and utter all kinds of evil against you falsely on my account."
-Matthew 5:3-11 (ESV)
These nine proclamations by Jesus are part of a radical theology; it might even seem, at first glance, to be in conflict with the teaching of the Old Testament. However, the study of the whole of Scripture teaches us that the paradoxical power in the revelation of God is the salvation of our souls. It is the same in these beatitudes. We are asking the question about verse five: "Blessed are the meek, for they shall inherit the earth." What does this mean? How is this possible in a world of the survival of the fittest?
Inside the Text: 'The Meek Shall Inherit the Earth'
Jesus was teaching about people whose mindsets had been conditioned by the world around them. God had originally taught His people that they were saved by His power. This was shown in the giving of the Ten Commandments: "I am the Lord your God, who brought you out of the land of Egypt" (Exodus 20:2). Salvation comes first. Obedience is secured by gratitude to the God who saves. Thus, we come "meekly" before the Lord who saves. We find our strength and confidence and power for living (and dying) in that first act of complete surrender to the God of grace. This is seen in story after story in the Bible.
Sampson was not empowered by brute strength but by faith in God. The last surge of strength came as this blinded man, this utterly defeated man, trusted in God: "Then Samson called to the Lord and said, 'O Lord God, please remember me and please strengthen me only this once, O God'" (Judges 16:28). David's prowess on the battlefield, in the court, and in his intimate and mostly illicit relationships with women of the realm were not the source of his ultimate strength. None of his privileges as king, as gifted musician, inspiring poet, or intrepid warrior could satisfy the desire of his soul. Thus, we read, "The Lord is my strength and my shield; in him my heart trusts, and I am helped . . ." (Psalm 28:7).
Hannah is another example. Her story comes after the Book of Judges ends with this seemingly hopeless commentary on the state of Israel: "Everyone did what was right in his own eyes" (Judges 21:25). Why would the Holy Spirit move from the advance of the promises of the covenant of grace from the nation "down" to a woman, a woman in distress, a woman in tears? It is because even in this arrangement of the holy literature, the Holy Spirit is saying what Jesus is teaching in Matthew 5:5 "The way up is down." It is as if God were saying, "I don't need the mighty judges of a nation to bring about my plan of salvation. I will use a "meek" and humble woman from the "hill country of Ephraim." Poor Hannah was ridiculed by her rival, Peninnah (v. 2), misunderstood by her husband Elkanah—who embarrasses husbands throughout history by saying, "Am I not more to you than ten sons?" (1 Sam. 1:8)—and left to her own sorrow over an inability to conceive a child. Yet, in her tears, Hannah humbled herself before the Lord. In her humility, she was rewarded with the desire of her heart. "For this child I prayed, and the Lord has granted me my petition that I made to him" (1 Sam. 1:27). This is also what Saint Paul meant as he wrote to a people divided because of base power plays for dominance within the church:
"Most gladly therefore will I rather glory in my infirmities, that the power of Christ may rest upon me. Therefore I take pleasure in infirmities, in reproaches, in necessities, in persecutions, in distresses for Christ's sake: for when I am weak, then am I strong" (2 Cor. 12:9-10).
Peter, a man who had been known for his blustering, bloviating, boastful self-confidence, would become the pastoral encourager of the afflicted as he wrote, "Humble yourselves therefore under the mighty hand of God, that He may exalt you in due time: Casting all your care upon Him; for He careth for you" (1 Pet. 5:6-7).
So the teachings of Jesus in the Sermon on the Mount are perfectly consistent with the rest of the Bible. The Beatitudes are, however, inconsistent with the world, the flesh, and the devil. Jesus is teaching that neither brute strength, nor clever conniving; self-aggrandizing religious initiatives or the most eloquent religious verse will bring ultimate spiritual healing, human flourishing, and a final state of victory over death. One must come low to go high. Once we come to see that the beatitudes are really the plan of salvation delineated and described in contrast to the thinking of this present evil age, we can go deeper.
Let's take that dive with verse five: What does it mean that the meek shall inherit the earth? Let us seek the answer by isolating and considering the teaching of Jesus in two phrases in the verse.
Who Are the Meek?
So, after considering the theological truth of this passage and several other places in the Bible we can see that "the meek" are those who have humbled themselves before the Lord. The meek do not represent those with a particular personality type of reticence; nor is this speaking to a weakness. In fact, the paradoxical power of this passage is that meekness is equated with strength — the strength of the Lord's work in the one who comes to God in total trust and complete surrender. This is the plan of salvation. One must come to God and trust in the Lord Jesus Christ and His righteousness; Not our own. One must trust in the sacrifice of Jesus Christ on the cross for our sins; not in our own supposed virtues that will, somehow, win over God's acceptance. John Newton said, "My memory is nearly gone, but I remember two things: That I am a great sinner, and that Christ is a great Savior."1
How Is it That the Meet Will Inherit Earth?
There is a sense in which all of the teachings of Jesus Christ — indeed, the teaching of the whole of Scripture —have an undeniable dimension of eschatology. The word eschatology comes from a combination of Greek words meaning "the study of last things."2 However, the study of the last things includes what the Bible teaches about the end of our days, what happens when we die, the time between our death and the second coming of Jesus Christ, and the final judgment and culmination of the kingdom of God in a new heaven and a new earth. So, when Jesus says that the meek inherit the earth He is affirming that salvation is a holistic term. We are saved in this life. We are saved at the moment of our death. We are saved as we come before God. We are saved at the final judgment. And we are saved when we come to reign with Christ Jesus in a new heaven and a new earth. I believe that there is even more. We are saved in our personhood — our very humanity. To inherit the earth for me right now means to be given strength to face the disease that has afflicted me. To inherit the earth is to know the fullness of love and companionship with my wife and family. To inherit the earth is to know friendship based on love and respect rather than what one can do for me. To inherit the earth is to be at peace with God.
In our study of Matthew 5:5, we have seen that Jesus is teaching how we are saved. He is teaching how we should come to God through Himself. He is teaching the necessary posture of the soul before a holy God. Jesus is teaching that to come to Him in humility, repenting of our sins, and trusting in Christ alone for our salvation, will bring life abundant and eternal. The fullness of salvation that comes from a personal relationship with Jesus Christ would be inconceivable except for the promises of God.
What is Jesus teaching in Matthew 5:5? What does it mean to come to God in meekness? It is simply this: "Just as I am, without one plea, But that Thy blood was shed for me, And that Thou bid'st me come to Thee, O Lamb of God, I come!"3
Notes:
1. Jonathan Aitken, "A Great Savior," in John Newton: From Disgrace to Amazing Grace (Crossway, 2007), 347.
2. Page Brooks, "Eschatology," ed. John D. Barry et al., The Lexham Bible Dictionary (Bellingham, WA: Lexham Press, 2016).
3. A. J. Gordon and Arthur T. Pierson, "Just As I Am," Charlotte Elliott, 1836, The Coronation Hymnal: A Selection of Hymns and Songs (Philadelphia: American Baptist Publication Society, 1894), 96.
Photo credit: ©GettyImages/ipopba
---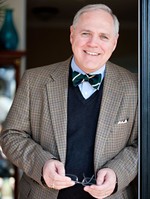 MICHAEL A. MILTON (Ph.D., University of Wales; MPA, the University of North Carolina at Chapel Hill; MDIV, Knox Theological Seminary; Cert. in Higher Education Teaching, Harvard University) serves as the Provost and James Ragsdale Chair of Missions and Evangelism at Erskine College and Seminary. A Presbyterian minister (PCA, ARP), Milton has penned more than thirty books, hundreds of articles in journals, magazines, opinion columns, and newspapers. As president of the D. James Kennedy Institute and Faith for Living, Milton has served as a public theologian. His work has been cited on numerous national media outlets as he provides historic Christian insights into faith and life in a changing world. Dr. Milton's record of ministry includes seminary chancellor, president of three seminaries, senior minister of one of America's historic churches, founder of three congregations, and a Christian academy. A composer and artist, Mike and Mae Milton reside in the mountains of Western North Carolina. Learn more at michaelmilton.org/about. [from a press release by McCain& Associates.]
---
This article is part of our larger resource library of popular Bible verse phrases and quotes. We want to provide easy to read articles that answer your questions about the meaning, origin, and history of specific verses within Scripture's context. It is our hope that these will help you better understand the meaning and purpose of God's Word in relation to your life today.
No Rest for the Wicked
Fight the Good Fight
Wait on the Lord
With Contrite Heart and Spirit
Faith Can Move Mountains