It sounds like a battle cry, a call to arms, or at least the kind of speech you'd expect at a wildly enthusiastic political rally.
"It is for freedom that Christ has set us free. Stand firm, then, and do not let yourselves be burdened again by a yoke of slavery," the Apostle Paul begins the fifth chapter in his letter to the Galatians (Galatians 5:1, NIV).
Imagine him standing, fist raised before a crowd, bellowing these powerful words. Yet as Christians, we know Paul's words aren't some rally cry for a skirmish but rather about the freedom we all have in the Lord.
What sort of freedom is Paul referring to? And how has the freedom in Christ he writes about in Galatians 5:1 set us free?
What Does 'I
t Is for Freedom Christ Has Set Us Free'

Mean?

Paul was writing in Greek to Gentiles living in Galatia. The word he uses, eleutheria, means "liberty" or "freedom," according to the New American Standard Bible. Eleutheria comes from the Greek word eleutheros, which according to Strong's Concordance means "free, i.e., not a slave or not under restraint."

As Paul goes on in that passage to indicate we should stand firm and not allow ourselves to be burdened by the yoke of slavery, this meaning appears to be clear.

In Christ, Paul is saying, in essence, we have freedom, so we should never again be bound or chained by the ropes or other structures that once held us tight.
What Is This 'Yoke of Slavery'?
But what is Paul referring to by "yoke of slavery"? The word "yoke" in Greek is zugos, which is used to describe the means by which oxen or other work animals were bound together and forced to carry heavy loads.
Farmers and other livestock workers often put a wooden pole over two work animals, usually curved to fit around their necks, so the two could be fashioned into one unit, unified so together they could pull their loads evenly and efficiently.
In Scripture, the term "yoke" is often used as a metaphor for any bondage God's people endured. For instance, in Leviticus and Deuteronomy, and elsewhere in the Old Testament, God reminds His people He has delivered them from their former captors, the Egyptians.
The Egyptians had placed a yoke upon them, but they are not yoked together anymore. As God proclaims in in Leviticus 26:13, "I am the Lord your God, who brought you out of Egypt so that you would no longer be slaves to the Egyptians; I broke the bars of your yoke and enabled you to walk with heads held high."
But in the New Testament, this yoke of slavery typically refers to the bondage God's people were in before Jesus Christ came and laid the path to salvation through His death on the cross — the bondage of sin and God's Law.
Why Is God's Law a 'Yoke of Slavery'?
God's Law is not bad — nothing of God is bad, wrong, or evil. But as the apostles point out numerous times, people are imperfect and not able to achieve salvation on their own by following God's Law to the letter.
Before Christ, God's Law was essentially a form of slavery, an oppressive structure they could not possibly rise to meet or overcome. Sin was bad, but the solution offered — full adherence to God's Law — was insurmountable.
As the NIV Study Bible explains, the Law was a burden of "rigorous demands," an "intolerable burden for sinful humanity."
But Christ came and offered a new way: A path to God through Him. As Jesus told the disciples, "I am the way and the truth and the life. No one comes to the Father except through me" (John 14:6).
God's Law was given to His people in the days they were liberated from Egypt. When the people were in the wilderness, Moses went to the top of Mount Sinai, where he was given a special covenant from God — the Ten Commandments.
God also prescribed all the ways His people were to live in a manner that would be pleasing to Him, from what they should and shouldn't do (such as worship false idols, lie, or commit murder) to how they should build God's tabernacle and approach Him in holy worship.
This covenant agreement is outlined throughout Exodus and Leviticus. But as we see throughout the Old Testament, even those most beloved by God couldn't live up to these standards.
God knew this. So much later, after the people knew in their hearts that they could never achieve salvation on their own, God sent salvation in the form of His own son, Jesus, "that whoever believes in him shall not perish but have eternal life" (John 3:16).
Jesus stood in our place and paid our sin debt. His final words on the cross, "It is finished" (John 19:30), cements this. In those days, those words were typically uttered when a debt was paid in full, and that seems to be precisely what Jesus was saying just before He took His last breath on the cross.
Jesus paid our debt by dying for us, thereby liberating us from the old way and forging a new path that would enable us to have salvation with God in heaven forevermore.
Various Scripture verses echo this: "You were bought with a price," we're told in 1 Corinthians 6:20a, and in Galatians 3:13a, "Christ redeemed us from the curse of the law by becoming a curse for us."
And in the Gospel of Mark, Jesus reminds us, "For even the Son of Man did not come to be served, but to serve, and to give his life as a ransom for many" (Mark 10:45). He bought our freedom with His own life.
What Freedom Do We Have in Christ?
Because of Christ, the old way of living — avoiding the penalty of sin by living in full accordance with God's Law — is abolished in favor of a new way: Salvation through faith. When we believe in Jesus, we become a "new creation" (2 Corinthians 5:17).
We die to sin and our old ways, and we get a new pair of clothes to wear: The clothing that is Jesus. We are delivered from the bondage of sin and its punishment, death, and have new life in Christ. That is the freedom we are promised.
The freedom we have in Christ is the freedom to live in faith, to put all our hope and trust that God welcomes us through His Son into His holy kingdom.
That is the freedom we must hold onto. As Paul writes, "Stand firm, then, and do not let yourselves be burdened again by a yoke of slavery," meaning keep the faith. Stay true to your beliefs.
We no longer have to worry about what will happen when we fall short of God's expectations. We just have to believe, do our best to live a life worthy of Jesus, and know that a better tomorrow is awaiting us. What freedom that is!
For further reading:
Is it True 'Where the Spirit of the Lord Is There Is Freedom'?
What Does it Mean to be a Slave to Sin?
How Is There Power in the Name of Jesus?
Does God Expect Us to be Perfect?
Why Did God Have to Give His People the 10 Commandments?
What Does it Mean to Have Faith in Jesus Christ?
Photo Credit: ©iStock/Getty Images Plus/fcscafeine
---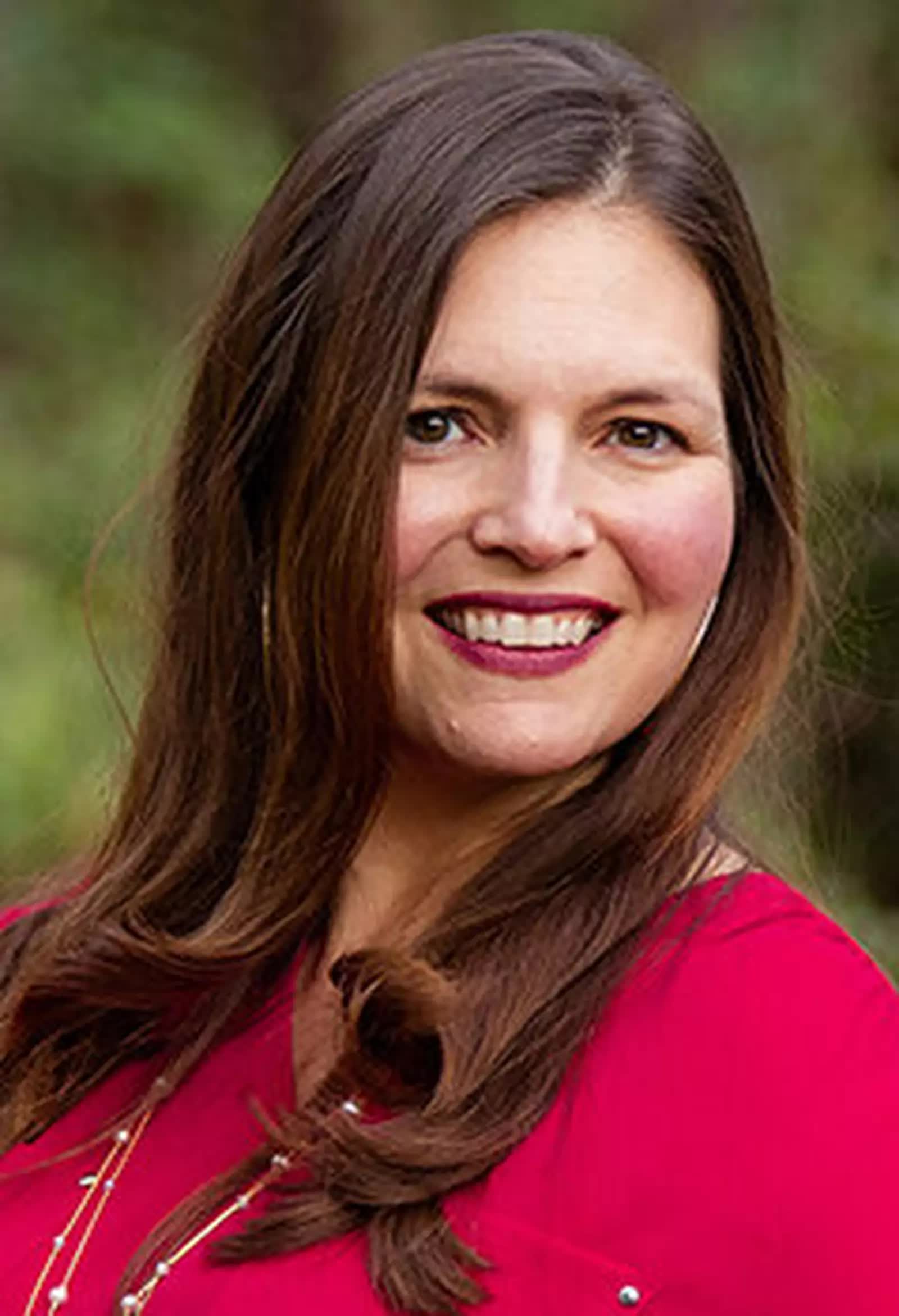 Jessica Brodie is an award-winning Christian novelist, journalist, editor, blogger, and writing coach and the recipient of the 2018 American Christian Fiction Writers Genesis Award for her novel, The Memory Garden. She is also the editor of the South Carolina United Methodist Advocate, the oldest newspaper in Methodism. Learn more about her fiction and read her faith blog at jessicabrodie.com. She has a weekly YouTube devotional, too. You can also connect with her on Facebook, Twitter, and more. She's also produced a free eBook, A God-Centered Life: 10 Faith-Based Practices When You're Feeling Anxious, Grumpy, or Stressed.