God is a healer. These words have been comforting to some… and, honestly, frustrating to others. As we look at this topic, I must admit it is not straightforward. It is easy to talk about healing when you don't need it. When it comes close to home, knowing and believing God is a healer becomes a challenge.
For this reason, I want to approach this topic with a lot of grace, not being dogmatic but compassionate and full of empathy. For example, the Bible declares God is a healer, but how does a person dealing with sickness in their body handle this truth? Even more so if they have not received their healing yet.
As we unpack the truth that God is a healer, I want to give you hope and perspective. If we view this with the wrong mindset, this truth which should be encouraging can lead to despair.
Why Must We Remember God Is a Healer?
The most important reason to know God is a healer is to understand that he can heal you. He has all power and all authority, and he can bring healing to anyone who needs it. If you are dealing with any sickness, do what God asks you to do. Call upon him for healing and believe he can heal you. The Bible encourages you to do this.
Is anyone among you in trouble? Let them pray. Is anyone happy? Let them sing songs of praise. Is anyone among you sick? Let them call the elders of the church to pray over them and anoint them with oil in the name of the Lord. And the prayer offered in faith will make the sick person well; the Lord will raise them up. If they have sinned, they will be forgiven. (James 5:13-15 NLT)
Does the Fact God is a Healer Mean Everyone Will be Healed?
This is where this truth begins to get a little sticky and leads us into something we must wrestle with. Does the fact that God is a healer mean everyone will be healed? Life has proven that not everyone gets healed of their physical illnesses. Believers and unbelievers experience illnesses, and many die from those illnesses every day. I recently lost one of my best friends, who died after a long battle with sickness. I believe it is too simplistic to say the person didn't have enough faith. That was not the case with my friend, nor for others I know who believed God is a healer and yet didn't get healed.
How do you reconcile these things? These are the parts of faith that are not easy to answer. Some have no answers in this life.
Is God's Healing a Right or a Grace?
One story in the Bible that depicts God as a healer appears in the life of Hezekiah.
In those days Hezekiah became ill and was at the point of death. The prophet Isaiah son of Amoz went to him and said, "This is what the Lord says: Put your house in order, because you are going to die; you will not recover." (2 Kings 20:1 NIV)
When Hezekiah heard this, he cried out to the Lord for healing. Here is God's response.
"Go back and tell Hezekiah, the ruler of my people, 'This is what the Lord, the God of your father David, says: I have heard your prayer and seen your tears; I will heal you. On the third day from now you will go up to the temple of the Lord. I will add fifteen years to your life. And I will deliver you and this city from the hand of the king of Assyria. I will defend this city for my sake and for the sake of my servant David.'" (2 Kings 20:5-6 NIV)
When Hezekiah prayed, God heard his prayer and healed him. We don't often think about the truth: God didn't have to heal him. God chose to heal him. This aspect of God's healing is most challenging to come to grips with. Why does God choose to heal some and not heal others? Some will tell you it is God's will to heal everybody. My fear is when people hear that statement, what they hear is, "God will heal everyone." Life shows us this is not the case.
Perhaps we need to view healing from a different perspective. Instead of treating healing as a right, we need to see it as a grace. We are saved by grace. We are also healed by grace. When we match the healing of God and the grace of God, it will allow us to rejoice whether God heals us now or chooses not to.
What is the Greater Objective of God's Healing?
While God can heal sickness in the body, that is not God's first objective for life on this earth. We know God is concerned about physical healing because he asks us to pray for it. However, God is more concerned about a person's spiritual healing. Before he told Hezekiah he would die, God instructed him to get his house in order. God was thinking of his spiritual condition over his physical condition. Even after healing him, Hezekiah's healing was only temporary: it added fifteen years to his life. What was true of Hezekiah was also true of every person Jesus healed: they all eventually died. When you consider that God is a healer, you must consider this truth from an eternal perspective, not just a temporary one.
Let me share a scripture that can help you grasp this better.
"What good is it for someone to gain the whole world, yet forfeit their soul?" (Mark 8:36 NIV)
This verse is not about healing; it is about perspective. Jesus healed many during his life on earth. Still, he was more concerned about their spiritual condition than their physical one because your physical condition is temporary while your spiritual one is eternal. Jesus came to rescue people from their sinful eternal condition. He didn't overlook their physical sickness, but their salvation was his top priority. The greater emphasis was, and always will be, on your eternal condition (the primary reason Jesus died on the cross).
When you think about how God is a healer, make sure you understand God's priority in healing. Many people will endure physical afflictions. As difficult as that can be, afflictions are only temporary, and I don't say that lightly or flippantly. I think it is essential to embrace this truth. Doing so gives a proper perspective to know God as a healer. God deals with your sin problem first. He may or may not bring healing to your physical afflictions in this life. But if he chooses not to, we must seek to understand more of his grace and purpose. In these moments, you must lean on his grace. There, you will find God's grace to be all-sufficient, regardless of what happens in this life.
The Fact God Is a Healer Means that (Eventually) People Will Be Healed
Here is one last point that may seem contradictory to what I said earlier: The truth is everyone who believes in Jesus will be healed. It is not a question of "if." It is a question of "when." For some, God will provide temporary healing that will extend their days on this earth. For others, he won't provide healing on this earth, but he will provide eternal healing that will relieve any suffering they experienced on this earth. No one can say why God chooses to heal some in this life and chooses not to heal others. Yet neither scenario diminishes God's role as a healer.
Knowing God is a healer means we must also trust him as Father, as good, as the holder of our future, as the one who has our best interest at heart. When you see him in this light, you will know God's best for you is not all reserved for this life. Regardless of how good this life is, it will all pass away one day. The best is yet to come, and when this truth is alive in your heart, it allows you to endure, regardless of how he chooses to move in this life.
Final Thoughts on God's Healing
If you are dealing with sickness in your body, I invite you to embrace Christ in the process. Know that he has not forsaken you and is with you even in the most difficult circumstances. Your sickness may be challenging, but it does not have to overwhelm you in Christ. Whether in this life or the next, you can know for certain God is a healer. One day all these things will be no more, and you will stand in his presence completely healed forever.
That is why we never give up. Though our bodies are dying, our spirits are being renewed every day. For our present troubles are small and won't last very long. Yet they produce for us a glory that vastly outweighs them and will last forever! So we don't look at the troubles we can see now; rather, we fix our gaze on things that cannot be seen. For the things we see now will soon be gone, but the things we cannot see will last forever. (2 Corinthians 4:16-18, NLT)
Photo Credit: ©iStock/Getty Images Plus/kieferpix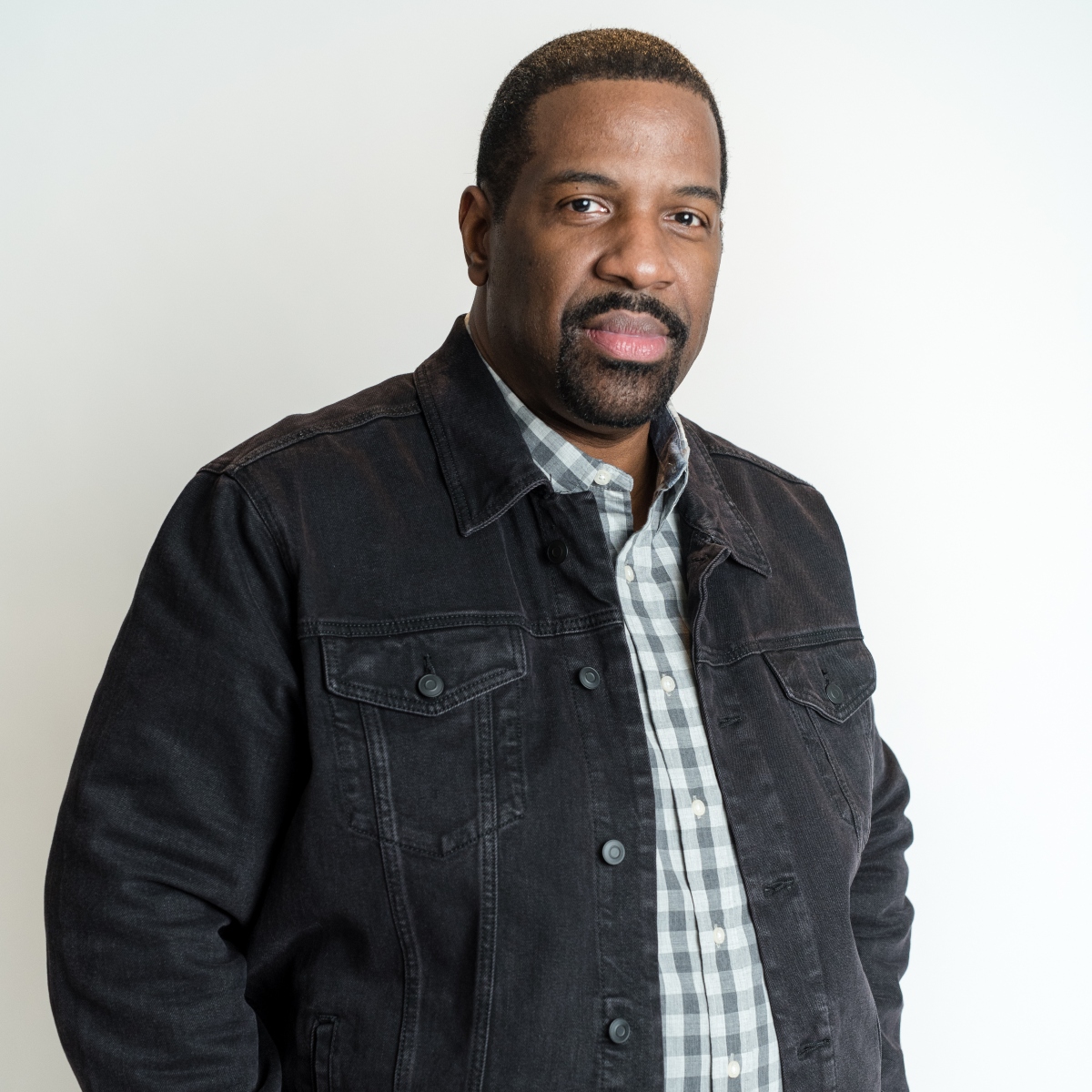 Clarence L. Haynes Jr. is a speaker, Bible teacher, and co-founder of The Bible Study Club. He is the author of The Pursuit of Purpose which will help you understand how God leads you into his will. His most recent book is The Pursuit of Victory: How To Conquer Your Greatest Challenges and Win In Your Christian Life. This book will teach you how to put the pieces together so you can live a victorious Christian life and finally become the man or woman of God that you truly desire to be. Clarence is also committed to helping 10,000 people learn how to study the Bible and has just released his first Bible study course called Bible Study Basics. To learn more about his ministry please visit clarencehaynes.com.
---
This article is part of our Bible resource for understanding the significance and meaning of biblical phrases and ideas. Here are our most popular Bible articles to grow in your knowledge of God's Word:
Promises of God in the Bible
Is "This Too Shall Pass" in the Bible?
What Was the Ark of the Covenant?
Top 10 Bible Stories for Kids

"Iron Sharpens Iron" in Proverbs 27:17
"Fearfully and Wonderfully Made" in Psalm 139
"Be Still and Know That I am God" in Psalm 46:10
"No Weapon Formed Against Me Shall Prosper" - Isaiah 54:17
Listen to our Daily Bible Verse Podcast Now!
The views and opinions expressed in this podcast are those of the speakers and do not necessarily reflect the views or positions of Salem Web Network and Salem Media Group.