"To thine own self be true" is a line said by one of Shakespeare's characters in Hamlet. While this line was written several centuries ago, this ideology has grown in popularity. Today it has come to be known as expressive individualism. As with any ideology, its validity is found by answering one question: how does it align with Scripture? For that reason, apart from what expressive individualism is, we also need to ask, "does expressive individualism fit with the Bible?"
What Is Expressive Individualism?
Here is a definition of expressive individualism that comes from hebraicthought.org.
"Expressive individualism (EI) is a label used to describe an ideology that has arisen during the past several hundred years, an ideology that has gathered steam and now dominates Western culture. EI is the view that the whole point of a person's existence is to be authentic; that, for individuals to be authentic, they must align their lives with their deepest desires; and that, for societies to be authentic, they must applaud individuals for aligning life with their deepest desires."
If you want to use simpler terms to understand how this is defined in our society, there are slogans we use that represent expressive individualism. For example, when you tell someone to "be true to yourself," "follow your heart," or "just be you," these are terms connected to expressive individualism. While this is a cultural movement, as with many thought patterns of the world, sometimes it slips into the church. Though we might not use terms like "be true to yourself," we will tell someone, "you can be anything you want to be." You could be dabbing your toe in the waters of expressive individualism without even realizing it.
Does Expressive Individualism Align with the Bible?
There are many ways the Bible affirms us as individuals. For example, we are saved from our own sins—not someone else's sins. Jesus came to die for you as an individual. According to Ephesians 2:10, you are God's masterpiece created anew in Christ Jesus to accomplish the good works God has prepared for you. These are all forms of individual expression that align with Scripture. However, I believe expressive individualism goes beyond the Bible. While it is appropriate to have dreams and desires, as followers of Christ, we are called to run those desires through the sieve of God's will. After doing that, we surrender any desire that does not align with his plan for our lives. On this point, expressive individualism and the Bible do not align. While it is true that we should be authentic and even follow our dreams and desires, we can only do that to the extent they agree with God's will. For the Christian, your most authentic self is the one who becomes the person God created you to be.
One thing we can never forget is the way Jesus taught us to pray, which can stand in direct opposition to expressive individualism.
"Your kingdom come, your will be done, on earth as it is in heaven" (Matthew 6:10).
What Jesus told us is that our dreams and desires do not sit at the pinnacle of our lives; God's will does. This does not correlate well with expressive individualism—which says for individuals to be authentic, they must align their lives with their deepest desires. If you want to follow Christ, you must consider your deepest desires and see if they align with God's deepest desires for your life. If they don't and you still decide to chase them, you are following your will and not God's. This is what the world does and should not be what Christians do.
One Deception of Expressive Individualism
Hidden within expressive individualism is the belief that we know exactly what is best for our lives. Again, this is the mindset of someone in the world; but as a follower of Christ, you quickly realize how deceptive this idea is. Without Christ, our values and desires are influenced by our sinful nature, and that nature shapes the things we aspire to. As a Christian, you cannot follow your sinful nature and walk in the Spirit simultaneously because they pull in different directions.
"For the flesh desires what is contrary to the Spirit, and the Spirit what is contrary to the flesh. They are in conflict with each other, so that you are not to do whatever you want" (Galatians 5:17).
Because of the influence of the world around us and the desires of our flesh within us, you will discover a pull between what God wants for your life and what you want. This is where expressive individualism and the Bible part ways.
Another Problem with Expressive Individualism
Expressive individualism presents another problem for us. We only have limited vision. By that, I mean we can only see a part of the picture, usually the part right in front of us. In ourselves, we don't have the capacity to project what will happen in the future. If we did, we would make far better life choices now. However, God knows our future, so that positions him to help us make the best life choices today. Because we don't know what will happen in the future, this can be another danger of trusting your own desires; you don't know where they will take you. I can look back over my life where I made decisions based on following what I wanted and never took time to ask God's direction in making the decision. I was expressing what I thought was my authentic self, and those choices did not end well. I am sure you have similar stories. The true question of expressive individualism is, who do you want to sit on the throne of your heart? There can only be one king of your life, and you must decide who that will be.
An Expressive Individualism Bible Verse… Or Maybe Not
"Delight yourself also in the Lord, And He shall give you the desires of your heart" (Psalm 37:4).
When you look at this verse, some truths become apparent. The first truth is that we have desires that lie within our hearts. Everyone has a goal, a vision, or a dream of something they love or have always wanted to do. If you are not careful, Verses like these can be twisted into supporting expressive individualism. It is easy to miss the true focus of this verse, which is delighting yourself in the Lord. This verse works because as you delight yourself in the Lord, he begins to shape and form the desires of your heart. He changes you from running after what you want to desiring and chasing what he wants for you. When these two desires align, God will give you what your heart desires. That's why this is not an expressive individualism Bible verse.
An Antidote for Expressive Individualism
The Bible gives us a way to overcome the temptation of expressive individualism.
"Then he said to them all: 'Whoever wants to be my disciple must deny themselves and take up their cross daily and follow me. For whoever wants to save their life will lose it, but whoever loses their life for me will save it'" (Luke 9:23-24).
This is another verse that does not conform to an expressive individualism mindset. Denying yourself and aligning with your deepest desires do not equate. Taking up your cross and following Jesus doesn't align well either. The Christian life is not about finding yourself but about losing yourself so you can be found in Christ. When you are found in Christ, it is at that point you can begin living your true authentic life.
Last Thought on Expressive Individualism and the Bible
Whenever you are tempted to follow your own desires, remember this verse.
"Trust in the Lord with all your heart and lean not on your own understanding; in all your ways submit to him, and he will make your paths straight" (Proverbs 3:5-6).
God loves you as an individual, and he made you unique. It is okay to express your unique qualities and characteristics because God gave them to you. However, when it comes to the desires of your heart, God wants you to bring them to him. Not because he desires to kill them, but he simply wants to position you so that you make the best choices. This will only happen when you invite him into every area of your life. With him at the helm, you can be yourself and know you are walking in his will at the same time. This is the safest and best place to be.
Photo Credit: Getty Images/Khosrork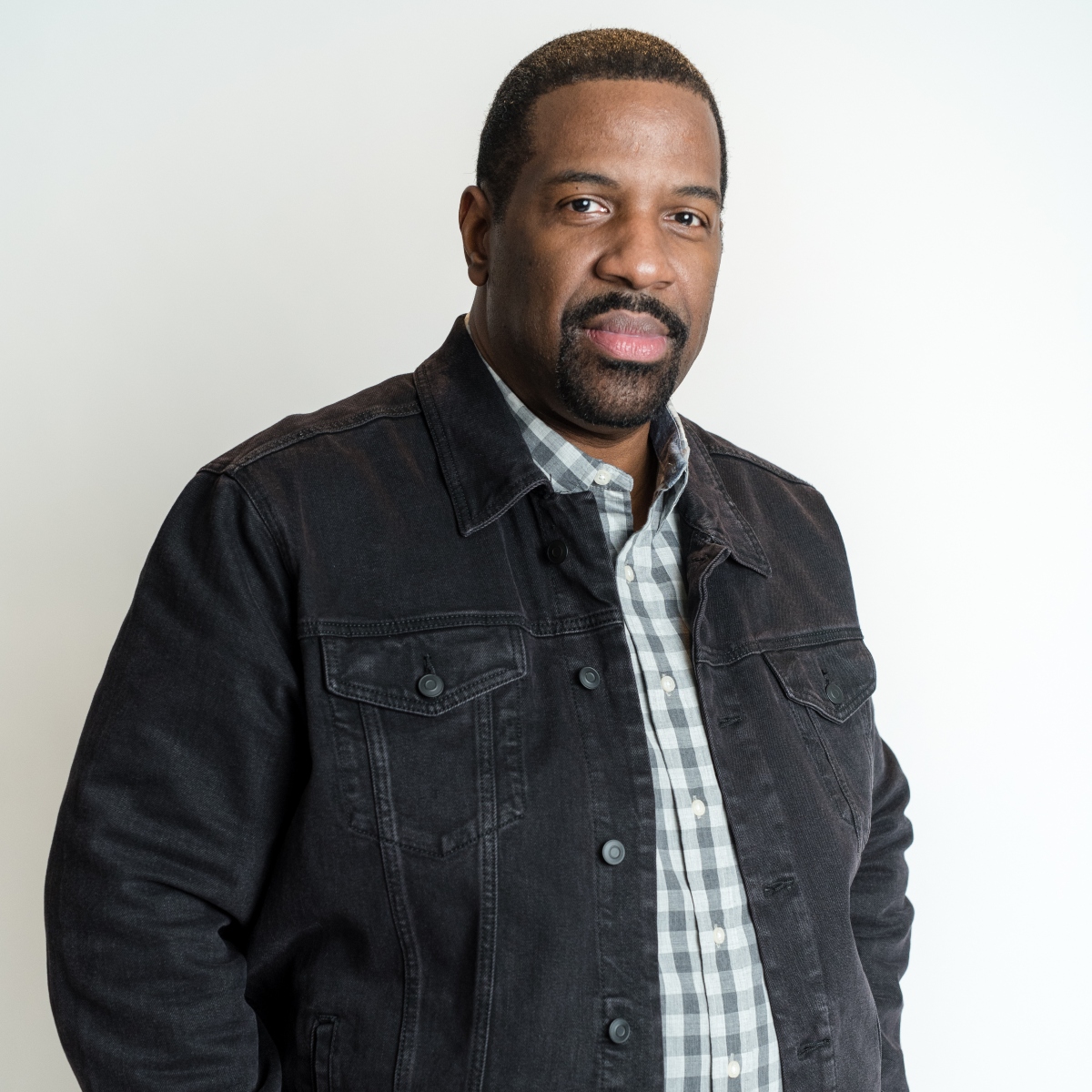 Clarence L. Haynes Jr. is a speaker, Bible teacher, and co-founder of The Bible Study Club. He is the author of The Pursuit of Purpose which will help you understand how God leads you into his will. He has also just released his new book The Pursuit of Victory: How To Conquer Your Greatest Challenges and Win In Your Christian Life. Do you want to go deeper in your walk with the Lord but can't seem to overcome the stuff that keeps getting in the way? This book will teach you how to put the pieces together so you can live a victorious Christian life and finally become the man or woman of God that you truly desire to be. To learn more about his ministry please visit clarencehaynes.com.
---
This article is part of our Bible resource for understanding the significance and meaning of biblical phrases and ideas. Here are our most popular Bible articles to grow in your knowledge of God's Word:
Promises of God in the Bible
Is "This Too Shall Pass" in the Bible?
What Was the Ark of the Covenant?
Top 10 Bible Stories for Kids

"Iron Sharpens Iron" in Proverbs 27:17
"Fearfully and Wonderfully Made" in Psalm 139
"Be Still and Know That I am God" in Psalm 46:10
"No Weapon Formed Against Me Shall Prosper" - Isaiah 54:17
Listen to our Daily Bible Verse Podcast Now!
The views and opinions expressed in this podcast are those of the speakers and do not necessarily reflect the views or positions of Salem Web Network and Salem Media Group.