What Does Kenosis Mean?
The word, kenosis, is taken from the Greek word, kenoō, which generally means, "to empty." Found in one passage in Scripture—Philippians 2:6-8—kenosis is rendered in the NIV as "Who, being in the very nature God, did not consider equality with God something to be used to His own advantage; rather, He made himself nothing by taking the very nature [form] of a servant [slave], being made in human likeness. And being found in appearance as a man, He humbled himself by becoming obedient to death—even death on a cross!" (Pronoun capitalization, italics, and brackets added by this author). This passage means Christ laid aside equality with the form of God. To avoid connection to the heresy described in the next section, we should not use the term, kenosis, to represent what Christ gave up while on earth.
What Are Some Misconceptions or Heresies that Have Arisen from Kenosis?
The kenosis theory states Christ gave up some of His divine attributes—such as omniscience, omnipresence, and omnipotence—during His incarnation as a man. In this case, the misconception is a heresy and gives rise to further deceptions that cloud the minds of those who are investigating Christianity and those who are weak in the faith (Romans 1:29-32; 15:1, 2 Timothy 2:16, 23; 3:1-9).
This kenotic theology stemmed from the kenosis theory, which developed because of a few theologians in 19th century Germany and late 19th/early 20th century England. This view had not been previously promulgated in the history of the church, and we must remember the era in which this theory came into being. It was a time when science and human reasoning came to the forefront of society (It was a continuation of humanism; its worldview places humans at the center of everything). How—many wondered—could Jesus Christ be fully God and fully man? They went on to reason He must have become "less than God" by becoming a man.
But God is beyond our human understanding (Proverbs 3:5, Isaiah 40:28, Romans 11:33), and it's by faith (Romans 1:17) we live as one of His own. Since Scripture is best defined by Scripture, let's look at the evidence that was either displayed in and by Christ or which He Himself stated regarding His divinity while on earth. Just a few passages for each will suffice but do investigate the Scriptures (Acts 17:10-11); there are many more.
Isaiah 7:14 reads, "Therefore the Lord Himself will give you a sign. Behold, the virgin shall conceive and bear a Son, and shall call His name, Immanuel." This truth is reiterated in Matthew 1:23. Jesus' very name means God with us. He could not be such without having the full attributes of God (John 17:5, Colossians 2:9, Titus 2:13).
Omniscience: In a confrontation with the scribes, Jesus is described as "knowing their thoughts" (Matthew 9:4).
Omnipotence: Mark 4:37-41 recounts the journey of Jesus and His disciples across the Sea of Galilee. While Jesus slept in the stern of the boat, the wind and waves arose to such a fury that the disciples feared for their lives. They woke Jesus and cried, "Do you not care that we are perishing?" The account continues as Jesus awoke and rebuked the wind and said to the sea, "Peace! Be still!" And they did, to the wonder of the disciples. He asked them why they feared and why they had so little faith. Their response underscores Jesus' divinity, for being filled with "great fear," they said to one another, "Who then is this, that even the wind and the sea obey Him?"
In Matthew 9:6, immediately before Jesus healed a paralytic, He said, as the Son of Man, He had authority on earth to forgive sins. The title Son of Man has a strong meaning—heavenly Judge—and He spoke about His authority and position on many occasions during His ministry with the disciples, the crowds that followed Him, and with the Jewish leaders.
Omnipresence: In John 3:13, Jesus spoke to a bewildered Nicodemus. Jesus addressed him as a teacher of Israel who did not understand the things about which Jesus spoke. Jesus made this profound statement, "No one has ascended into heaven except He who descended from heaven, the Son of Man." Some manuscripts include this end to that statement, "…Who is in heaven." With or without that addition, Jesus' presence is manifested in heaven and on earth.
Later, in John 8:58, when speaking to the Jews who questioned His greatness, Jesus said, "Before Abraham was, I am." This declaration is a direct reference to God's proclamation to Moses of His name (Exodus 3:14), and the Jews understood His implication because they tried to stone Him. As He was then, so He is today, unchanging (Hebrews 13:8, Psalm 102:25-27). Within the New Testament are many verses that call Jesus "Lord" and "God." Not once did he refuse nor refute the title.
In John 10, Jesus, again in a debate with the Jews, listened to their remark, "If You are the Christ, tell us plainly" (John 10:24). He answered in verses 25-30, and verse thirty is the defining Scripture about Jesus as God in the flesh, "I and the Father are One."
What Jesus did was humble Himself and become a servant (Mark 10:45). In the context of Philippians 2, Paul spoke of humility (verses 3-4). He then used Jesus as the example on which to model their lives (verses 5-7). The first-century church (and all Christians since then) are to imitate Him, not renounce any God-given attributes. In His high priestly prayer (John 17), Jesus spoke of the "glory" He had with the Father "before the world began." He would once again receive the glory when He returned to heaven, for here on earth, we "esteemed Him not" (Isaiah 53:3).
What Is the Difference between Self-Emptying and Self-Renunciation?
Self-emptying implies the person purges himself of essential characteristics of his being. Self-renunciation is an action of selflessness/self-sacrifice. Based on these definitions, we know Jesus did not empty Himself of His divine attributes. He instead modeled humility as only He could—perfectly.
Why Do We Have to Be Careful about Theories for the Incarnation?
Theories are just that, theories. They are not facts. As is true every time we study any word, book, or subject in our Bibles, we must do so with pure motives, focus, prayer, and solid hermeneutics (the science of Scripture interpretation). We approach the Bible as God's Word, and learn from it (exegesis), as opposed to those who read their presuppositions into it (eisegesis). Theories that result from improper interpretation of the Incarnation are nothing but conjecture. The Word always comes first.
The Bible tells us in 2 Timothy 3:1-9 that people will oppose the truth, and in 2 Peter 3:3, scoffers will come "following their own sinful desires." 1 Timothy 4:1, says "the Spirit expressly says that in later times some will depart from the faith by devoting themselves to deceitful spirits and teachings of demons." We must handle the word rightly, as Paul stated in 2 Timothy 2:15.
As Christians, we believe Jesus is God. We believe that only He is "the Way and the Truth and the Life" (John 14:6). Because the Bible is "living and active and sharper than any two-edged sword" (Hebrews 4:12), when Jesus speaks in the Bible, it's God speaking to us. Jesus said in John 18:37, He came, in His incarnation, to testify to the truth. When investigating the Incarnation, let Scripture interpret itself. Jesus sent The Helper (The Holy Spirit) to guide us into all truth (John 15:26). Trust Him to lead you past anything or anyone who would thwart your growth as a Christian.
Photo credit: iStock/Getty Images Plus/Lord_Kuernyus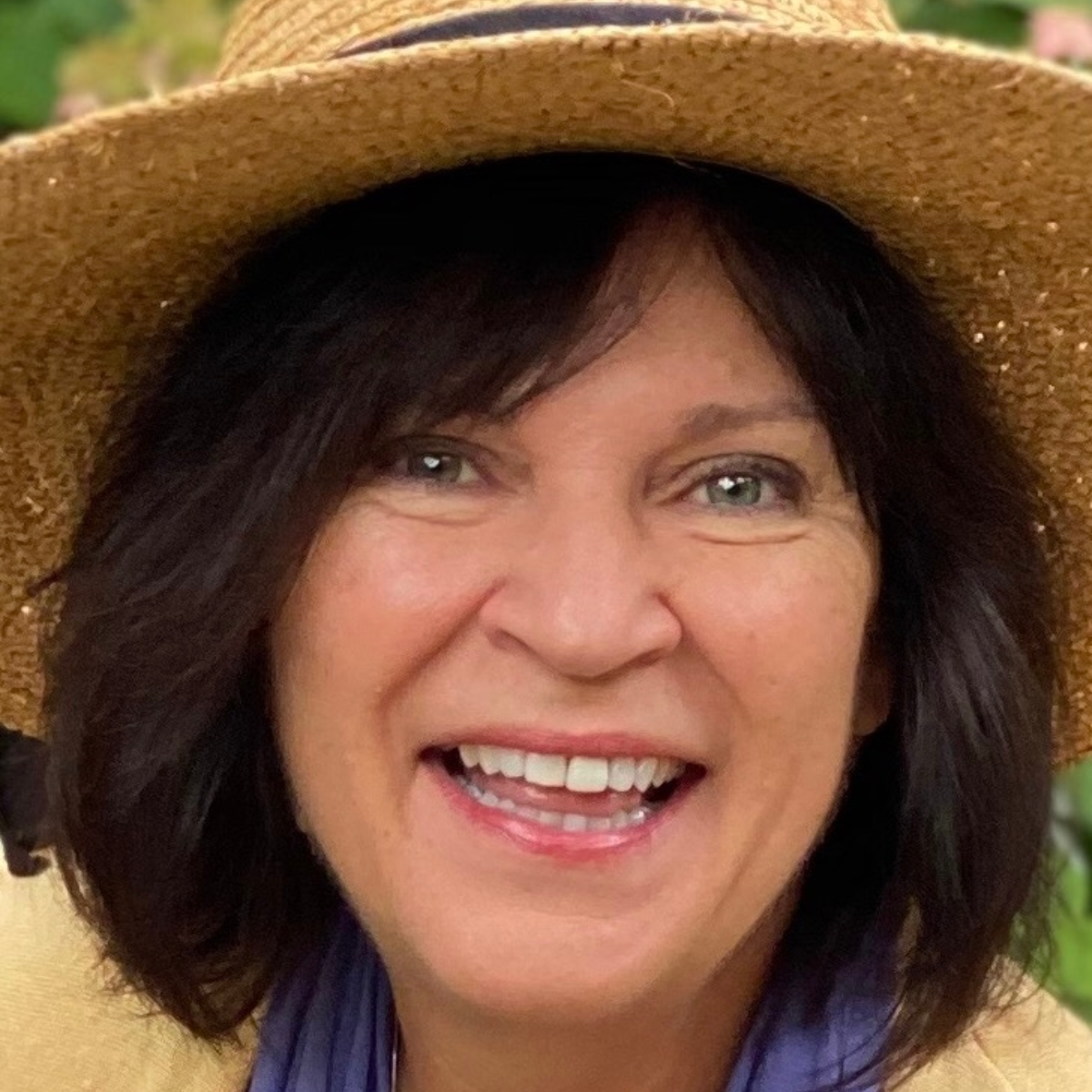 Lisa Loraine Baker is the multiple award-winning author of Someplace to be Somebody. She writes fiction and nonfiction. In addition to writing for the Salem Web Network, Lisa serves as a Word Weavers' mentor and is part of a critique group. She also is a member of BRRC. Lisa and her husband, Stephen, a pastor, live in a small Ohio village with their crazy cat, Lewis.
Related podcast:
The views and opinions expressed in this podcast are those of the speakers and do not necessarily reflect the views or positions of Salem Web Network and Salem Media Group.
Related video:
These verses serve as a source of renewal for the mind and restoration for the heart by reinforcing the notion that, while human weakness is inevitable, God's strength is always available to uplift, guide, and empower us.
Video stock video and music probided by SoundStripe