May these Bible quotes about strength inspire you to be bold as a lion and live courageously. Have faith that God will uplift you and strengthen you through all trials and tribulations. "Humble yourselves before the Lord, and he will lift you up." (James 4:10)
Be strengthened by the grace of God as the Bible tells us to "Be Strong and Courageous!" (Joshua 1:9, Deuteronomy 31:6)
Find powerful Bible quotes about strength in this compilation of scriptures: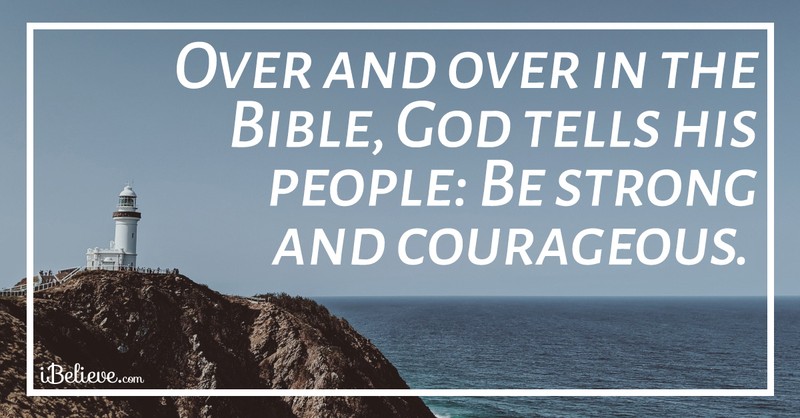 Bible Quotes About Strength
"Be strong and courageous. Do not fear or be in dread of them, for it is the Lord your God who goes with you. He will not leave you or forsake you."
The Lord is my strength and my song, and he has become my salvation; this is my God, and I will praise him, my father's God, and I will exalt him.
Finally, be strong in the Lord and in the strength of his might.
I can do all things through him who strengthens me.
Fear not, for I am with you; be not dismayed, for I am your God; I will strengthen you, I will help you, I will uphold you with my righteous right hand.
But they who wait for the Lord shall renew their strength; they shall mount up with wings like eagles; they shall run and not be weary; they shall walk and not faint.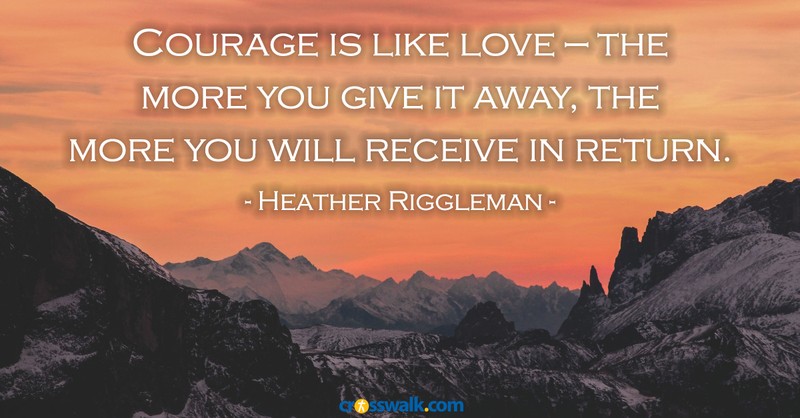 Scripture Quotes about Courage
The wicked flee when no one pursues, but the righteous are bold as a lion.
Have I not commanded you? Be strong and courageous. Do not be frightened, and do not be dismayed, for the Lord your God is with you wherever you go.
For God gave us a spirit not of fear but of power and love and self-control.
Be watchful, stand firm in the faith, act like men, be strong.
Wait for the Lord; be strong, and let your heart take courage; wait for the Lord!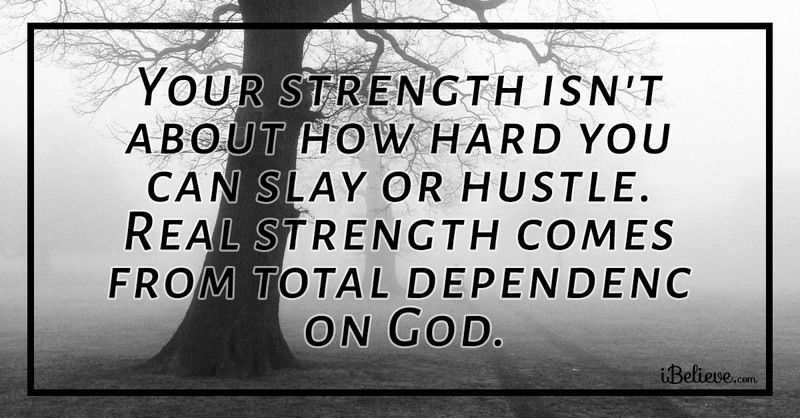 Christian Quotes About Strength
1. "God's strength in your weakness is His presence in your life." ~ Andy Stanley
2. "The remedy for discouragement is the Word of God. When you feed your heart and mind with its truth, you regain your perspective and find renewed strength." ~ Warren Wiersbe
3. "Worry does not empty tomorrow of its sorrows; it empties today of its strength." ~ Corrie Ten Boom
4. "What gives me the most hope every day is God's grace; knowing that his grace is going to give me the strength for whatever I face, knowing that nothing is a surprise to God." ~ Rick Warren
5. "When your faith in the Lord, either during your life and prosperity, or in the time of sickness and at the moment of quitting this life, grows weak, grows dim from worldly vanity or through illness, and from the terrors and darkness of death, then look with the mental eyes of your heart upon the companies of our forefathers, the patriarchs, prophets, and righteous ones:
St. Simeon, who took the Lord up in his arms, Job, Anna the Prophetess, and others; the Apostles, prelates, venerable Fathers, martyrs, the disinterested, the righteous, and all the saints.
See how, both during their earthly life and at the time of their departure from this life, they unceasingly looked to God and died in the hope of the resurrection and of the life eternal, and strive to imitate them. These living examples, which are so numerous, are capable to strengthen the wavering faith of every Christian in the Lord and in the future life." ~ St. John of Kronstadt, My Life in Christ Source: Orthodox Church Quotes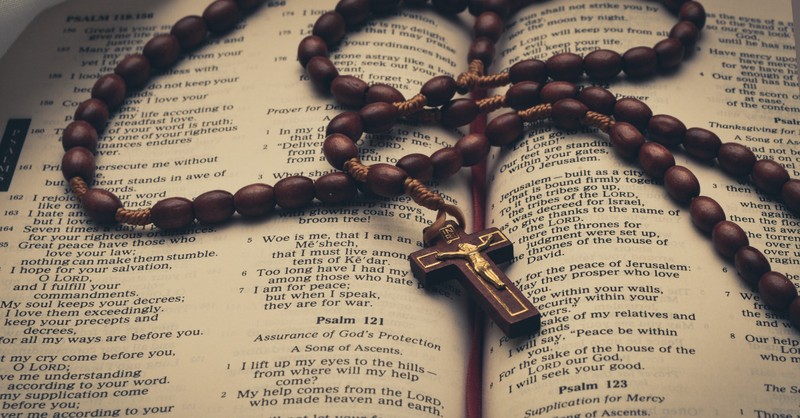 Bible Verses about Strength in God
Seek the Lord and his strength; seek his presence continually!
But he said to me, "My grace is sufficient for you, for my power is made perfect in weakness." Therefore I will boast all the more gladly of my weaknesses, so that the power of Christ may rest upon me.
He gives power to the faint, and to him who has no might he increases strength.
Arise, for it is your task, and we are with you; be strong and do it.
God, the Lord, is my strength; he makes my feet like the deer's; he makes me tread on my high places. To the choirmaster: with stringed instruments.