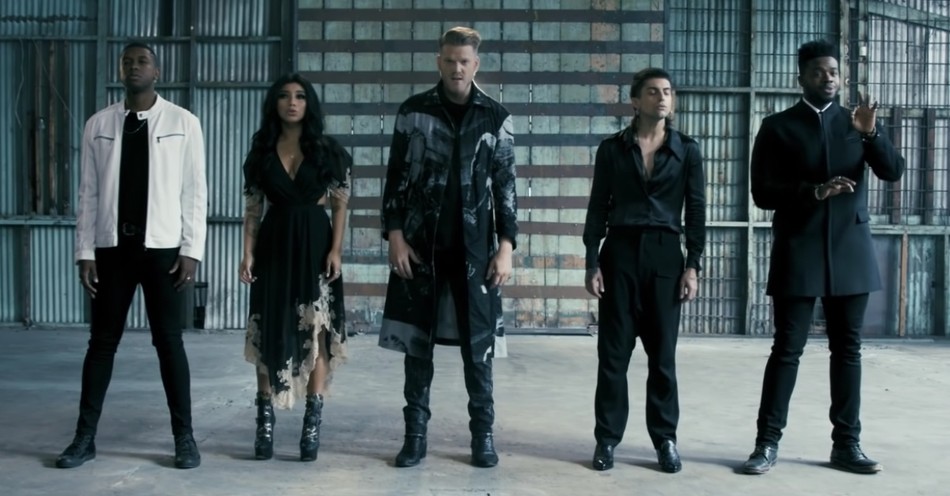 Be moved as Pentatonix performs an a cappella rendition of 'The Prayer.' David Foster, Carole Bayer Sager, Alberto Testa, and Tony Renis originally wrote this iconic song in 1999. The song was written in both English and Italian for artists Celine Dion and Andrea Bocelli to sing solo, respectively.
Later, the two superstars came together for an incredible duet of this beautiful song that received rave reviews. "Let the children engender the rain As the river runs through fields Forever subsiding their pain Prayer" Today, Pentatonix is putting their own spin on the iconic tune. This talented group formed in 2011, but they truly shot to fame after winning the third season of the television show 'The Sing Off.'
Since that moment, Pentatonix has become a household name with viral performances such as 'Mary Did You Know' and 'Hallelujah.' On YouTube alone, Pentatonix has garnered over 4 billion views on their videos. While the group has seen some changes, the current members include Scott Hoying, Mitch Grassi, Kirstin Maldonado, Kevin Olusola, and Matt Sallee.
Together, their voices beautifully combine to produce the most amazing arrangements that are all performed a cappella. This means that every single sound you hear is made by the human voice. 'The Prayer' is one of 14 new tracks available on the group's latest Christmas album, 'Evergreen.'
The holiday tracks include collaborations with violinist Lindsey Stirling and pop vocalist Alessia Cara. Go ahead and get in the Christmas spirit as you listen to your favorite tunes from this incredible group.
Photo Credit: ©PTXofficial