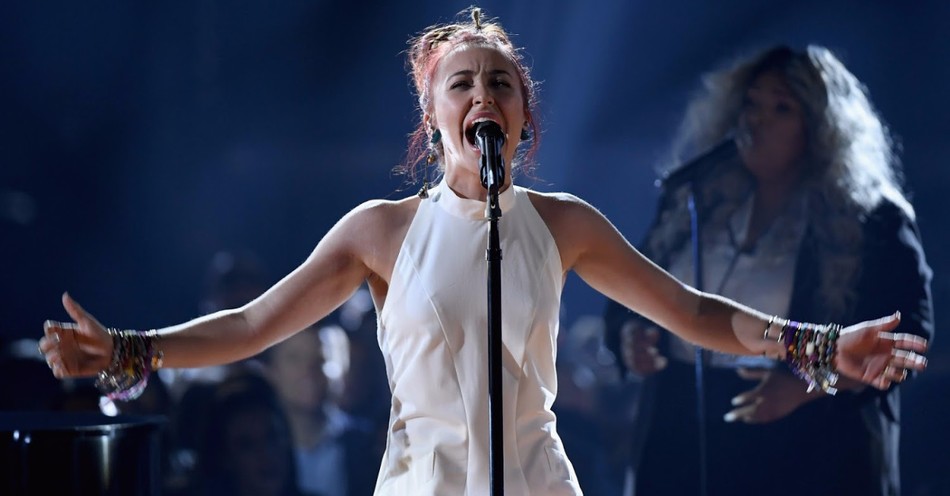 Check out this moving audition. An 18-year-old, Ava Swiss, brings the tears with Lauren Daigle's "Remember" on AGT.
At the start of this video, Ava is asked about her name. She shares that she shortened her last name to Swiss to make it easier. The judges love her name.
They ask her where she is from and her age, and she shares that she is from Oxford, Michigan, and she is 18 years old. Her mom proudly cheers from on the side of the stage.
They ask what she is singing and why. Ava bravely opens up that she is singing "Remember" by Lauren Daigle because she and her brother were part of the Oxford school shooting.
They asked how she is coping with that. She said that she and her brother said they would never step foot back in the school, but they have courageously gone back in person for two months. The crowd applauds. Ava is eloquent with her words and so sweet.
Ava takes some deep breaths at the song's start and prepares to sing. As she begins to sing, Ava has a beautiful and powerful voice. She hits notes with strength and control.
Her voice is absolutely incredible and blows the audience away. She is singing about how God has always been faithful to her. Ava's mother cries during her amazing song. She gets to the bridge and hits phenomenal runs, and the judges light up in amazement as the crowd cheers.
At the end of her performance, Ava tears up and smiles. One judge says to another, "wow." The entire audience stands in ovation, including the judges. Ava smiles and looks at her mom.
The judges rave about her showing up after such trauma and singing so wonderfully. They thanked her for her authenticity. They tell her that she has a great voice and is an extraordinary person. What an audition!
"Not to us, Lord, not to us but to your name be the glory, because of your love and faithfulness." Psalm 115:1
Photo Credit: ©iStock/Getty Images Plus/Ethan Miller/Staff