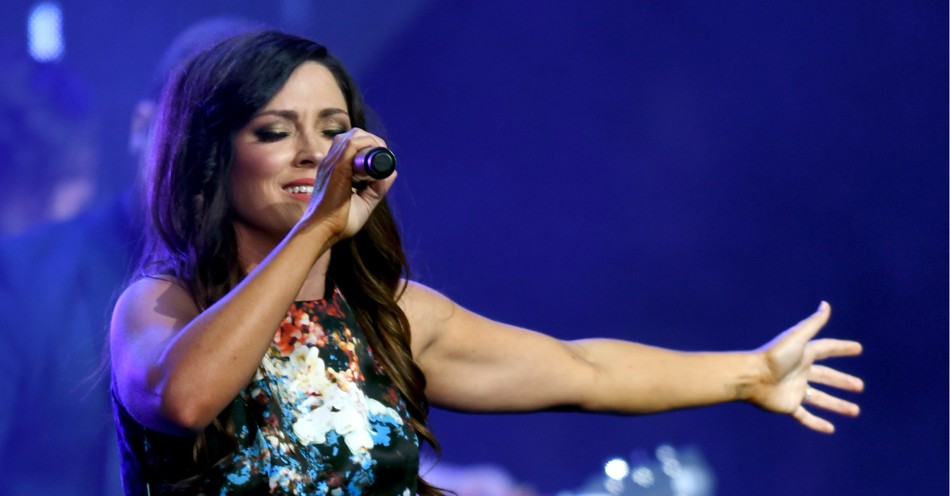 Worship along as Kari Jobe and The Belonging Co. perform the powerful song, 'Your Nature.' As you hear these words, be reminded of His amazing grace and love.
"You will restore the years that shame has stolen
You keep the promises that You have spoken
I know this wasteland will be whole again
'Cause it's Your nature"
Kari Jobe is a Grammy award-winning musician. She has been a staple in the Christian music scene for nearly two decades. Over the years, she's given us hits such as 'Revelation Song' and 'The Garden.'
Many of her songs are performed in church services all around the world each week.
Today, she's on stage with The Belonging Co. for a beautiful performance of the single, 'Your Nature.' You can find this single on the group's newest album Now.
"You bring peace to the war inside us
Speak and all fear is silenced, God, it's Your nature
You bring joy to the broken hearted
Hope to the ones who've lost it, God, it's Your nature"
On YouTube, The Belonging Co. shared the story behind the song. "Based off of Isaiah 54, this song is a beautiful reminder of the promises of God and that our hope is eternally found in Him."
1 John 5:13 "These things have I written to you that believe on the name of the Son of God; that you may know that you have eternal life, and that you may believe on the name of the Son of God."
Photo Credit: ©iStock/Getty Images Plus/Jason Davis/Stringer