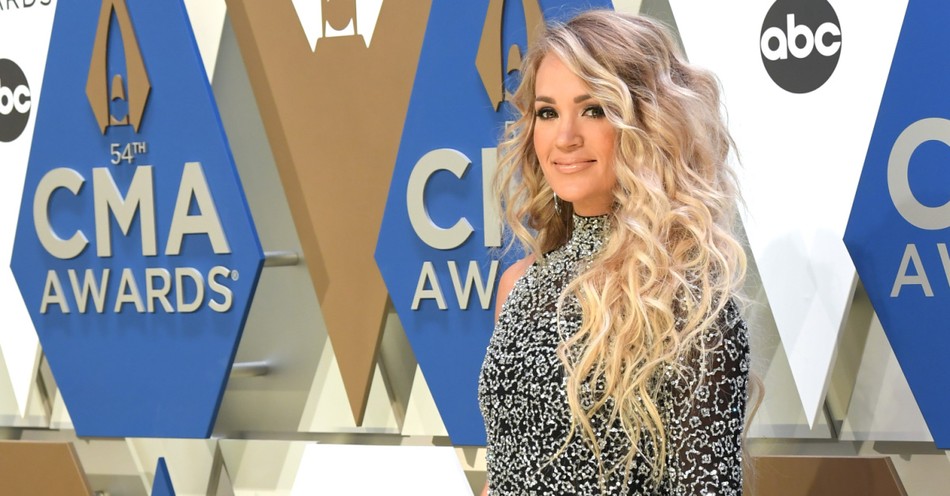 Superstar Carrie Underwood performs a special duet of 'All-American Girl' with her mother.
Carrie Underwood became a household name after winning the fourth season of American Idol back in 2005. She won over the hearts of America with covers of songs such as Bonnie Raitt's "I Can't Make You Love Me" and "Bless The Broken Road" from Rascal Flatts.
After her win, she quickly climbed the country charts and made a solid name for herself in the country music world. It's been 15 years since that momentous audition, and Carrie is still touching hearts all over the world.
Today, she's performing a very special rendition of her hit single 'All-American Girl.' The song was originally released in 2007 and hit number one on the Hot Country Songs chart. Written by Carrie Ashley Gorley and Kelley Lovelace, the song tells the story of the 'All-American' girl from her birth up until she is married and has a child of her own.
"Now he's wrapped around her finger,
She's the center of his whole world.
And his heart belongs to that sweet little beautiful, wonderful, perfect all-American girl"
This song is always a fan favorite, so it is no surprise that it was part of the set list for Carrie's Reflections concert during her residency at Resorts World Las Vegas.
But recently, she invited a special guest onstage to help her perform the song. Carrie's mother walked on stage, and she actually gets her own mic and sings along with these iconic words.
And the moment truly resonated with the audience because videos of the March performance quickly went viral across social media.
It's always a welcome treat to see celebrities honoring their family in amazing ways like this.
Exodus 20:12 "Honor your father and your mother: that your days may be long on the land which the LORD your God gives you."
Photo Credit: ©Getty Images Plus/Jason Kempin/Staff