Running to God When the Storms of Life Hit (Philippians 4:6-7)
By: Betsy St. Amant Haddox
Today's Bible Verse - Do not be anxious about anything, but in everything by prayer and supplication with thanksgiving let your requests be made known to God. And the peace of God, which surpasses all understanding, will guard your hearts and your minds in Christ Jesus. - Philippians 4:6-7 (ESV)
Storms make my miniature Schnauzer Cooper incredibly nervous. When the thunder booms, he dances around my feet, staring up at me as if to say, "Why aren't you freaking out, too?"
The other night, we had a significant storm roll through. Cooper kept looking out the window into the darkening sky, then glancing back at me, wide-eyed and anxious. I curled up in my armchair with a hot cup of coffee and a good book, tucked my favorite blanket around me, and then looked back at him.
"Want to sit with me?" He immediately jumped into my lap as if I couldn't have given permission soon enough. He instantly nestled against my leg, head on my knee, pressed against my hip. I alternated sips while patting him, and the storm was soon a thing of the past.
I couldn't help but draw a comparison about how we must seem to the Lord, prancing around, wide-eyed, and anxious, fretting over things we can't control. Thankfully, we know He has patience and love for us, just as I had compassion for my sweet fur-baby. When storms come through our lives in various forms, we tend to only hear the booming thunder, don't we? We're so busy staring at the black sky and swirling winds, we lose sight of the still soft voice guiding our paths, offering us shelter and comfort and warmth.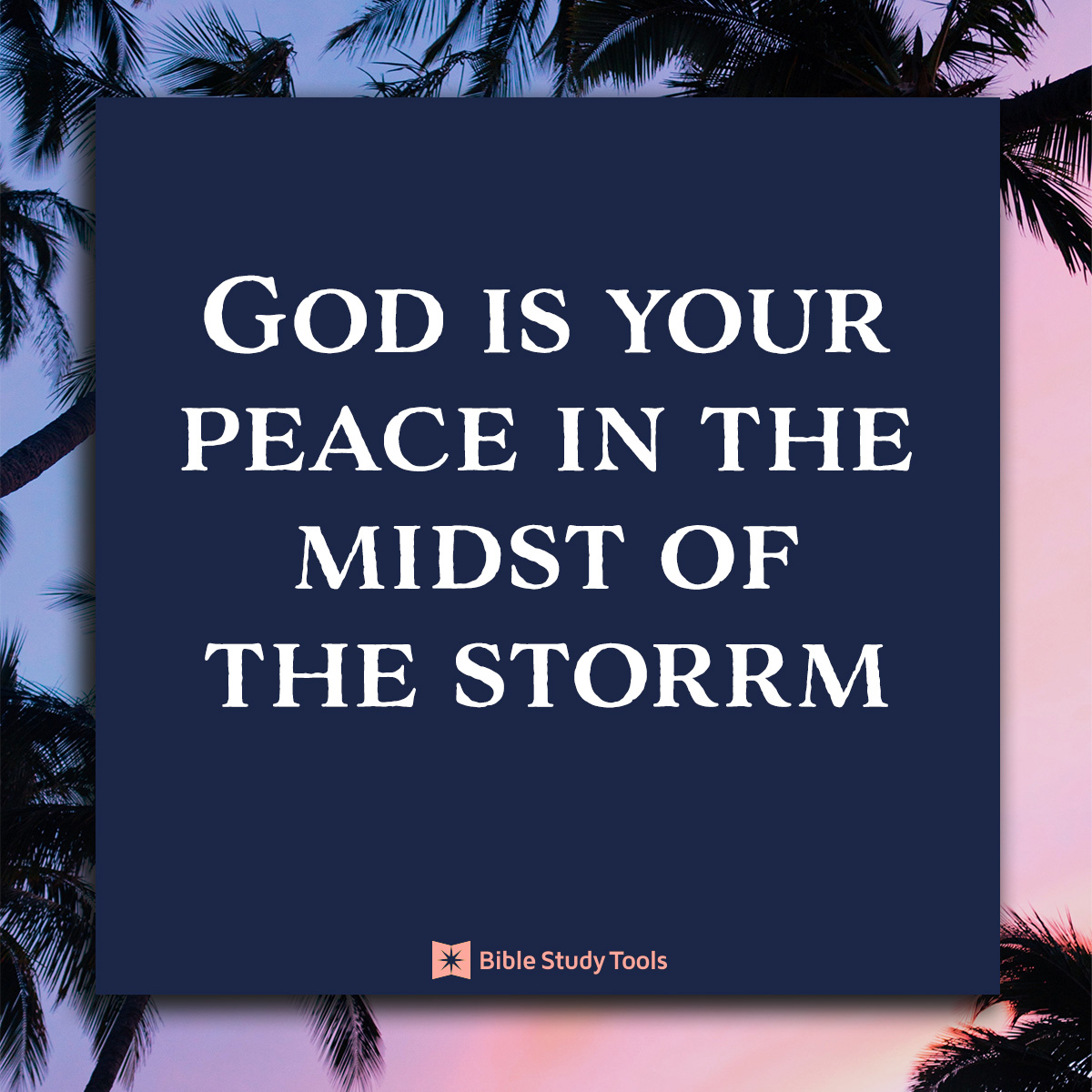 The Bible gives us clear instructions on what to do when we're afraid or anxious. My dog Cooper can't talk (though I believe he understands English!) so he couldn't come to me with his requests, but if his eyes could speak, he was 100% begging to come sit with me in my cozy book and coffee nest. He sought protection in my presence.
When your life storm begins to spiral, do you run around frantic and fearful, or do you remember to "not be anxious for anything" and to "let your requests be made known to God?" The best part about this advice is that it isn't just an arbitrary command—it comes with a promise. The second half of Philippians 4:6-7 states that when we follow these commands the peace of God will guard our hearts and minds in Christ. I don't know about you, but me (and Cooper!) crave peace during a bad storm. In fact, that's all we're after, isn't it?
Whatever you're going through right now, don't forget to stop, avert your eyes from the gathering storm clouds, and pray. With thanksgiving and gratitude, go to God, who is in control over every wind and wave. Crawl up in His lap with your fears and seek protection in His presence. Take it from me and Cooper—it's the only way you'll find peace. Eventually, the storm will subside, the sun will peek behind those fading clouds, and you'll sit back and bask in the glory of God's faithful promises.
---
Betsy St. Amant Haddox is the author of more than fifteen inspirational romance novels and novellas. She resides in north Louisiana with her hero of a hubby, two total-opposite young daughters, a vast collection of coffee mugs, and an impressive stash of Pickle chips. Betsy has a B.A. in Communications and a deep-rooted passion for seeing women restored in Christ. When she's not sweating it out at Camp Gladiator or trying to prove unicorns are real, Betsy can usually be found somewhere in the vicinity of a white-chocolate mocha—no whip. Look for her latest novel with Revell, The Key To Love in bookstores everywhere. Visit her at http://www.betsystamant.com.
We want to experience God through the Bible… we really do!
But our good intentions fall flat when reading the Bible just doesn't seem to help us experience God in a real way. What should feel alive often feels confusing and boring and irrelevant. But it doesn't have to.
In the How to Study the Bible podcast, pastor and Bible teacher Nicole Unice brings life back to reading the Bible by walking listeners through her Alive Method of Bible study, helping us personally encounter God through his Word by giving us a practical, clear road map for understanding, interpreting and applying Scripture to our lives. Just click below to start listening now!