BIBLE VERSE OF THE DAY: "She will give birth to a son, and you are to give Him the name Jesus, because He will save His people from their sins."—Matthew 1:21
God's Dream for You before You Were Born
by Lynette Kittle
Expectant parents often have high hopes and dreams for their babies. Some dream of their daughter or son becoming the President of the U.S.A., a New York Times best selling author, or an Olympic athlete.
Mary, the mother of Jesus, didn't have to guess God's plan for her son. Before Jesus was conceived, she was told His heavenly Father's purpose in Him being born. Jesus was coming to save people from their sins.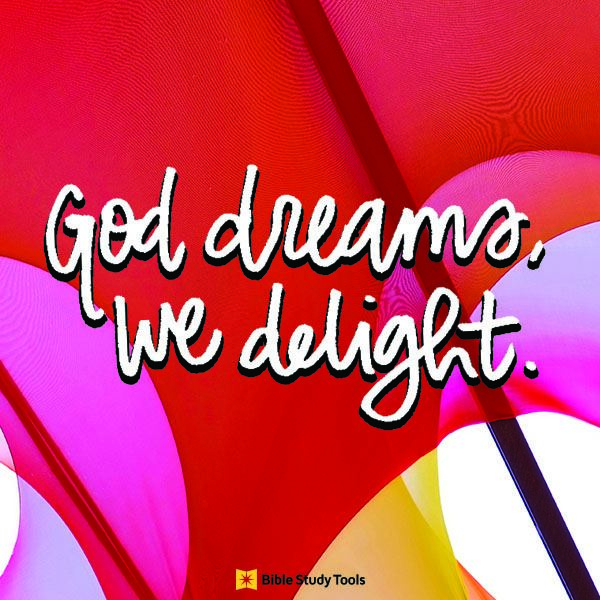 Although the angel Gabriel told Mary God's plan for Jesus' life, she could only imagine how it would be accomplished in His life. Hearing the plans, she must have had hopes and dreams in how it would be fulfilled. Most likely her thoughts did not envision Him being crucified on a cross.
Like Jesus, God was overseeing your life before you were born. "For You created my inmost being; You knit me together in my mother's womb."
As Jeremiah 29:11 explains, God has hopes and dreams for you, too. "'For I know the plans I have for you,' declares the Lord, 'plans to prosper you and not to harm you, plans to give you hope and a future.'"
If you believe you alone are in control of your life, Proverbs 16:9 gives another perspective. "In their hearts humans plan their course, but the Lord establishes their steps."
As well, Scriptures explains:
"Many are the plans in a person's heart, but is the Lord's purpose that prevails" (Proverbs 19:21).
"Lord, I know that people's lives are not their own; it is not for them to direct their steps" (Jeremiah 10:23).
Or, maybe you feel like you've been stumbling through life and are missing out on what God has planned for you? If so, Psalm 37:24 assures that although you may stumble, you will not fall, for the Lord upholds you with His Hand.
If you've made choices or had things happen to you that have caused you to feel hopeless, Romans 8:28 assures you that it's not too late for His purposes for your life to be fulfilled, "And we know that in all things God works for the good of those who love Him, who have been called according to His purpose."
As Psalm 37:4 encourages, "Take delight in the Lord, and He will give you the desires of your heart."
Choose to delight in God because, "The Lord makes firm the steps of the one who delights in Him" (Psalm 37:23).
---
Lynette Kittle is married with four daughters. She enjoys writing about faith, marriage, parenting, relationships, and life. Her writing has been published by Focus on the Family, Decision, Today's Christian Woman, iBelieve.com, kirkcameron.com, Ungrind.org, and more. She has an M.A. in Communication from Regent University and serves as an associate producer for Soul Check TV.
We want to experience God through the Bible… we really do!
But our good intentions fall flat when reading the Bible just doesn't seem to help us experience God in a real way. What should feel alive often feels confusing and boring and irrelevant. But it doesn't have to.
In the How to Study the Bible podcast, pastor and Bible teacher Nicole Unice brings life back to reading the Bible by walking listeners through her Alive Method of Bible study, helping us personally encounter God through his Word by giving us a practical, clear road map for understanding, interpreting and applying Scripture to our lives. Just click below to start listening now!