Are You a Spiritual Fighter?
By Dick Woodward
"So then, brothers and sisters, stand firm and hold fast to the teachings we passed on to you, whether by word of mouth or by letter." - 2 Thessalonians 2:15
Heavenly Father, how can we possibly comprehend your will? In times of uncertainty, help us to put our trust in you.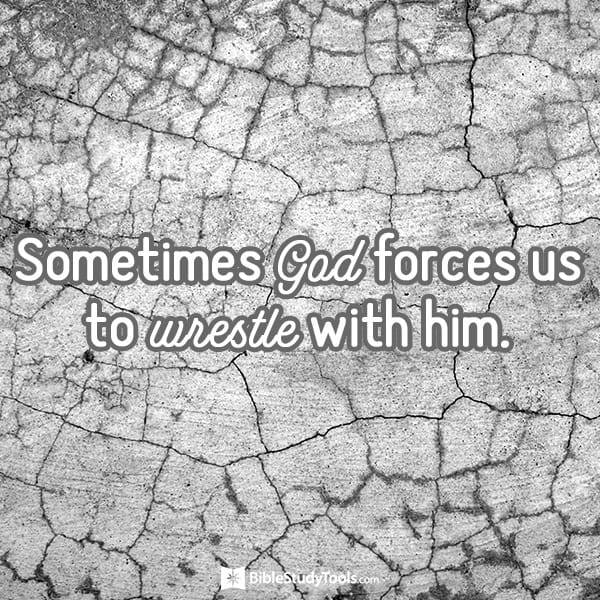 When we read in the Bible about the great men of God we find that they all seem to have deep experiences with God. The details of their experiences vary greatly but the results are very similar.
Jacob wrestled all night with an angel. The angel forced Jacob to look up and wrestle his way through to God. Then the angel forced Jacob to look in and confess that he was a rascal who lived up to his name. The name "Jacob" meant "Grabber." He was a mover, shaker, doer kind of man who was always running and would not stand still long enough for God to place a blessing upon him.
God could not get Jacob to wait on his Lord. He had to cripple him so He might crown him with His blessing. We might call it: "The cripple crown blessing of God." When a man is crippled what else can he do but wait?
When God won the wrestling match He pronounced a blessing upon this man – the one quoted above from the book of Genesis. By changing his name to "Israel" God declared that Jacob was a fighter. He had fought his way through to his God and confessed to what he saw when he looked in. He was then ready to look around and fight through his relationships with people.
Are you a spiritual fighter? Have you fought all the way through your up look to God? Have you won the battle when you look in? Are you winning the battle when you look around and work out all your relationships?
Editor's Note: The following is adapted from Wrestling with Godby Pastor Dick Woodward. To read the full article, follow this link.
We want to experience God through the Bible… we really do!
But our good intentions fall flat when reading the Bible just doesn't seem to help us experience God in a real way. What should feel alive often feels confusing and boring and irrelevant. But it doesn't have to.
In the How to Study the Bible podcast, pastor and Bible teacher Nicole Unice brings life back to reading the Bible by walking listeners through her Alive Method of Bible study, helping us personally encounter God through his Word by giving us a practical, clear road map for understanding, interpreting and applying Scripture to our lives. Just click below to start listening now!