BIBLE VERSE OF THE DAY: But very truly I tell you, it is for your good that I am going away. Unless I go away, the Advocate will not come to you; but if I go, I will send him to you. – John 16:7
10 Powerful Things the Holy Spirit Wants to Do for You
By Brittany Rust
The Holy Spirit is a beautiful and powerful part of who God is. We need Him in our life as a conduit to become who God created us to be, and through His power we have aid in all situations. Without Him, we are powerless.
It's not enough to exist with the belief that The Father and the Son are first and the Holy Spirit is secondary. They are equal and work in harmony with each other. The uniqueness of the Holy Spirit is His presence within us. Jesus said before he ascended to heaven that the Holy Spirit would come and dwell within us as a believer. With that, He empowers us to live victoriously for the cause of Christ and glory of the Father.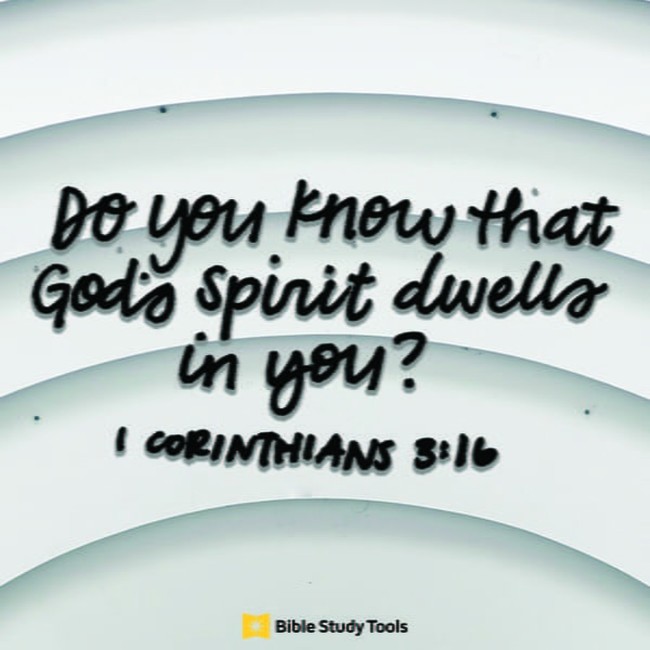 Here are just 10 of the supernatural ways the Holy Spirit wants to empower you today:
1. He is your Helper.
See John 16:7.
As my flesh fights for control, it's the Spirit that steps in and helps me to be who God created me to be.
2. He sanctifies you.
See 1 Corinthians 6:11.
The Holy Spirit wants to help you in this process of sanctification: to die to your old self and be all that God created you to be; to be free from the entanglement of sin and live victoriously.
3. He makes you more like Christ.
See 2 Corinthians 3:18.
Our goal is Christlikeness and this takes place through the power of the Holy Spirit. While we focused on sanctification and the diminishment of sin in the previous point, this is rather a transformation into the image of Christ.
4. He helps you to do the Father's will.
See Acts 8:29.
The Holy Spirit helps us tune into the voice of the Father and, in faith, do what we believe He is calling us to. Ask the Spirit to show you what the Father's will would be for you today and ask Him to empower you to carry it out!
5. He gifts you for ministry.
See 1 Corinthians 12:7.
The gift(s) that you receive will empower you for the calling God has placed on your life. Embrace what God has put inside of you and be His instrument for Kingdom purpose!
* Additional passages of the gifts of the Spirit can be found in Ephesians 4 and Romans 12.
6. He imparts love.
See Romans 5:3-5.
We find love in our suffering. As we endure trials, God's love is poured out into us through the Spirit and it's this empowerment that carries you and I through the hard seasons. When you are doubting this love in your difficulty, remember that the Spirit pours it into your heart.
7. He gives hope.
See Romans 15:13.
Hope as God hopes. This is only possible in abundance through the power of the Holy Spirit. And it's hope that carries people through all trials and tribulations. Hope is fuel for the soul. Tap into this by His power and experience peace among your surroundings.
8. He teaches and gives insight.
See John 14:26.
He empowers you with understanding and the ability to recall important verses that apply to your life.
9. He guides your prayers.
See Romans 8:26.
Sometimes we don't have to have the right words--the Holy Spirit knows just what to say. Lean into Him and allow Him to express to the Father what needs to be said.
10. He uses you for evangelism.
See Acts 1:8.
Don't shy away from being an advocate for Christ; it's what you are called to do. Allow the Spirit to empower you for the Kingdom purpose of making disciples!
Adapted from "10 Supernatural Ways the Holy Spirit Wants to Empower You" by Brittany Rust. You can read the article in full here.
Read through the Bible in Community This Year!
We're Tricia and Michelle, two friends inviting you to join us in reading through the Bible chronologically this year. Reading the Bible every day can be a challenge. We're here to sum up each day's passage and provide action steps ... in under 15 minutes. Grab a buddy and join us on The Daily Bible Podcast. Take the plunge, and let's read through the Bible together. We'll be cheering you on all the way!