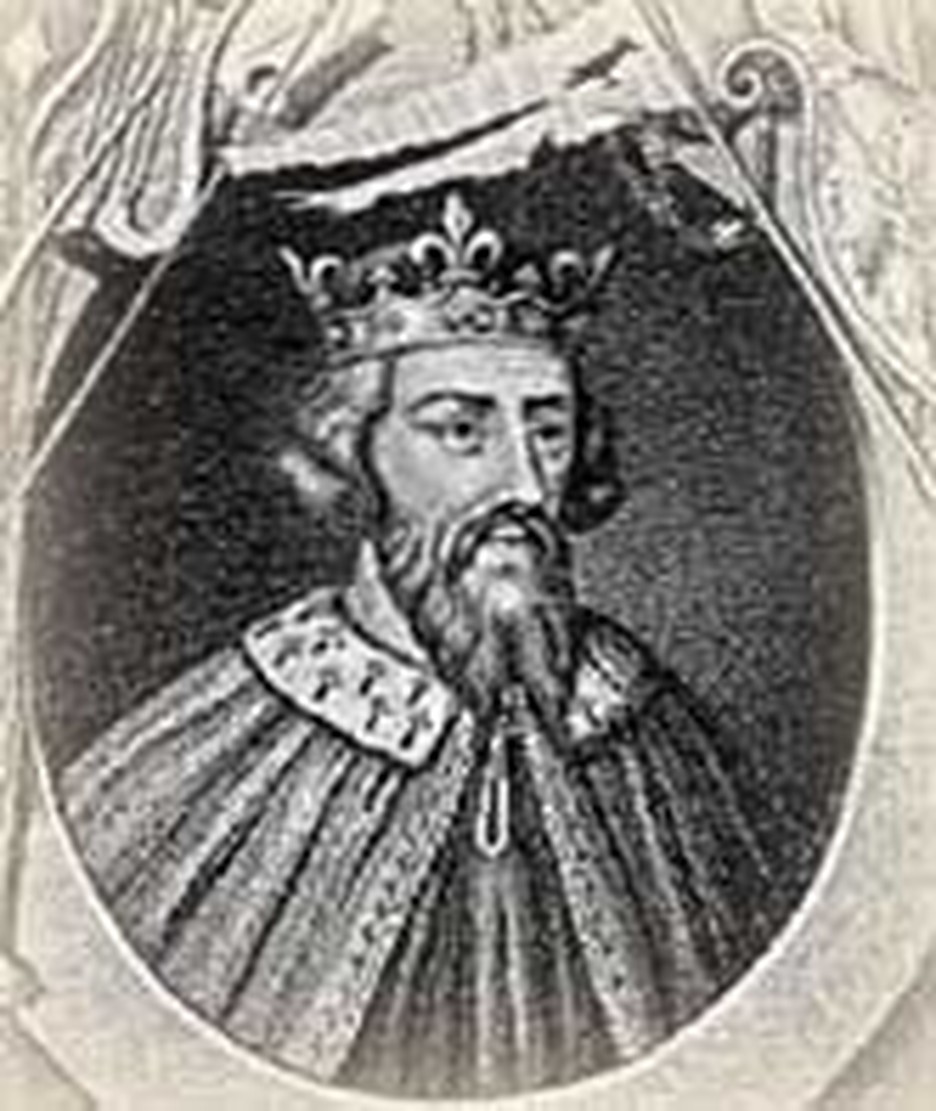 Ethandun. Dane versus Saxon. Pagan versus Christian. Guthrum versus Alfred. Battle Worm versus Elf Counsel. The battle which took place at Ethandun on this day, May 6, 878 ensured that Christianity would survive in England. As with every major battle, the events preceding and following Ethandun were as important as the battle itself. The battle was merely the nexus, the watershed, the moment of crisis.
Alfred stood to lose everything. Vikings had attacked the British Isles for many years. Northumbria, East Anglia and Mercia had fallen. By 877 the kingdom of Wessex alone resisted the invaders. In a surprise winter attack, having sworn a false peace, Guthrum drove Alfred from his throne. It seemed the Danes had triumphed. They thought Alfred, like other nobles and kings, would flee overseas. Christianity would be forced underground. Civilization would take a beating. The Saxons would be slaves.
But Alfred didn't run. He hid on the Isle of Athelney in Somerset. When spring came, he sent out messengers, summoning the Anglo-Saxons to Egbert's Stone. The thanes responded, weeping for joy at seeing their king alive. They marched to confront Guthrum.
The armies met at Ethandun. Guthrum with his professional soldiers was the loser. He fled to his fortress at Reading. A few days later he surrendered. For once Alfred had sufficient arms and men to destroy his enemy. Instead, he baptized Guthrum and thirty of the pirate's earls. For twelve days he catechized these new converts in the peace of Christ then let them go away.
Guthrum kept peace, rising against Alfred only once. Alfred himself became the only English king called "Great." He built a new style ship which proved successful against the Danish long boats. An innovative system of forts allowed Alfred to field a permanent standing army while protecting the populace at home. With consummate diplomacy he tied Mercia to Wessex and brought Wales under Saxon authority. A wise treaty with the Danes reduced feuds. He revised the laws, building on Bible teachings.
Alfred is sometimes called the "father of the English language." War had destroyed Latin learning in England. Alfred saw that he could either preserve learning by utilizing the early English language or he could stick to Latin and watch learning founder. Deeply concerned for his people's souls, he chose to go vernacular. Scholars were in such short supply he had to import them. He himself learned Latin and spearheaded the drive to translate psalms, Gregory's Pastoral Care, Orosius' Geography, Boethius' Consolation of Philosophy, and several other works.
Because of Alfred, England possessed a native and wholly Christian literature long before other Western countries. He also updated and distributed the Anglo-Saxon Chronicle.
Bibliography:
Alfred the Great: papers from the eleventh-centenary conferences. Editor Timothy Reuter. Aldershot, Hants, England; Burlington, VT: Ashgate, 2003.
"Alfred" and "Asser." Dictionary of National Biography. Edited by Leslie Stephen and Sidney Lee. London: Oxford University Press, 1921-1996.
Allen, John. One Hundred Great Lives. New York: Journal of Living, 1944.
Asser. Life of Alfred. Various editions.
Duggan, Alfred. The King of Athelney. London: New English Library, 1961. Novel.
Duckett, Eleanor Shipley. Alfred the Great. University of Chicago Press, 1956.
Kunitz, Stanley L. British Authors Before 1800; a biographical dictionary. New York: H. W. Wilson, 1952.
Mapp, Alf J. The Golden Dragon: Alfred the Great and his times. La Salle, Illinois: Open Court, 1974.
Plummer, Charles. The Life and Times of Alfred the Great; being the Ford lectures for 1901, by Charles Plummer ... With an appendix. Oxford, Clarendon Press, 1902.
Last updated April, 2007.