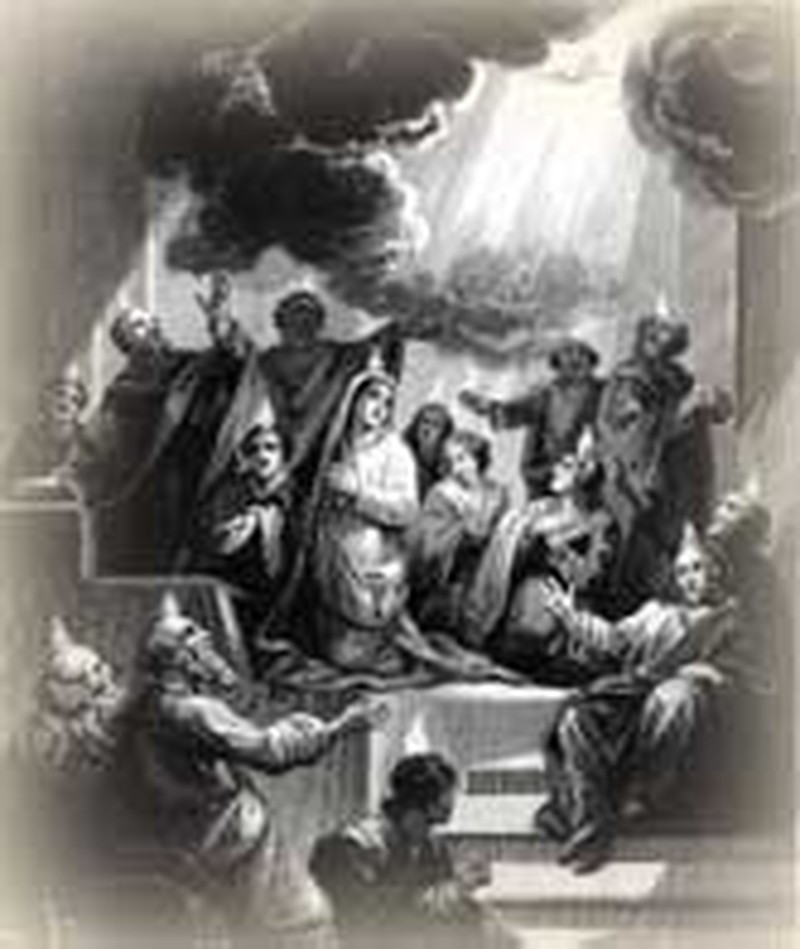 A conference opened at the Grand Opera House in Hot Springs, Arkansas on this day, April 2nd, 1914. It was an unusual and somewhat informal meeting, a gathering of 300 eager delegates, all of whom believed in the baptism of the Holy Spirit. They had been called together by Eudorus N. Bell, publisher of Word and Witness. Not many Americans then believed in tongues speaking or other visible manifestations of the Spirit, such as healing, visions, and everyday miracles. This group did--and enthusiastically so.
In 1901, modern Pentecostalism exploded at Bethel Bible College in Topeka, Kansas, spreading rapidly through the student body. Soon there were profound stirrings at California's Azusa Street Mission and from there across America. In these early years, zeal sometimes outstripped propriety. Some groups were invaded by psychics. Individuals slipped into serious moral errors, trusting inner guidance rather than the words of scripture. Many renounced study altogether, relying on the Holy Spirit for impromptu guidance. Scattered observers realized Pentecostals needed to coordinate efforts if they were to propagate their faith with as much effect as their zeal craved.
After three days of prayer and devotion, they proceeded to business, an agenda which included five main issues: to set basic doctrine, conserve the gains of the movement, set standards for mission work, charter the churches to be legal, and to consider creating a Bible school. They quickly agreed on a preamble "to disapprove of all unscriptural methods, doctrines and conduct, and approve of all scriptural truth and conduct..."
They elected an executive committee. Intended at first merely to organize annual conferences, the committee rapidly metamorphosed into the governing body of a new denomination. The Assemblies of God was born.
Bibliography:
Blumhofer, E. L. and C. R. Armstrong. "Assemblies of God." Dictionary of Pentecostal and Charismatic Movements. Stanley M. Burgess and Gary B. McGee, editors; Patrick H. Alexander, associate editor. Grand Rapids, Michigan: Regency Reference Library, 1988.
Meade, Frank S. Handbook of Denominations in the United States. Nashville: Abingdon, 1980.
Synan, Vinson. The Holiness-Pentecostal tradition: Charismatic movements in the twentieth century. Grand Rapids, Michigan: W.B. Eerdmans Pub. Co., 1997.
Wacker, Grant. "Assemblies of God." Encyclopedia of Religion in the South. Editor, Samuel S. Hill. Macon, Georgia: Mercer, 1984.
Last updated April, 2007.