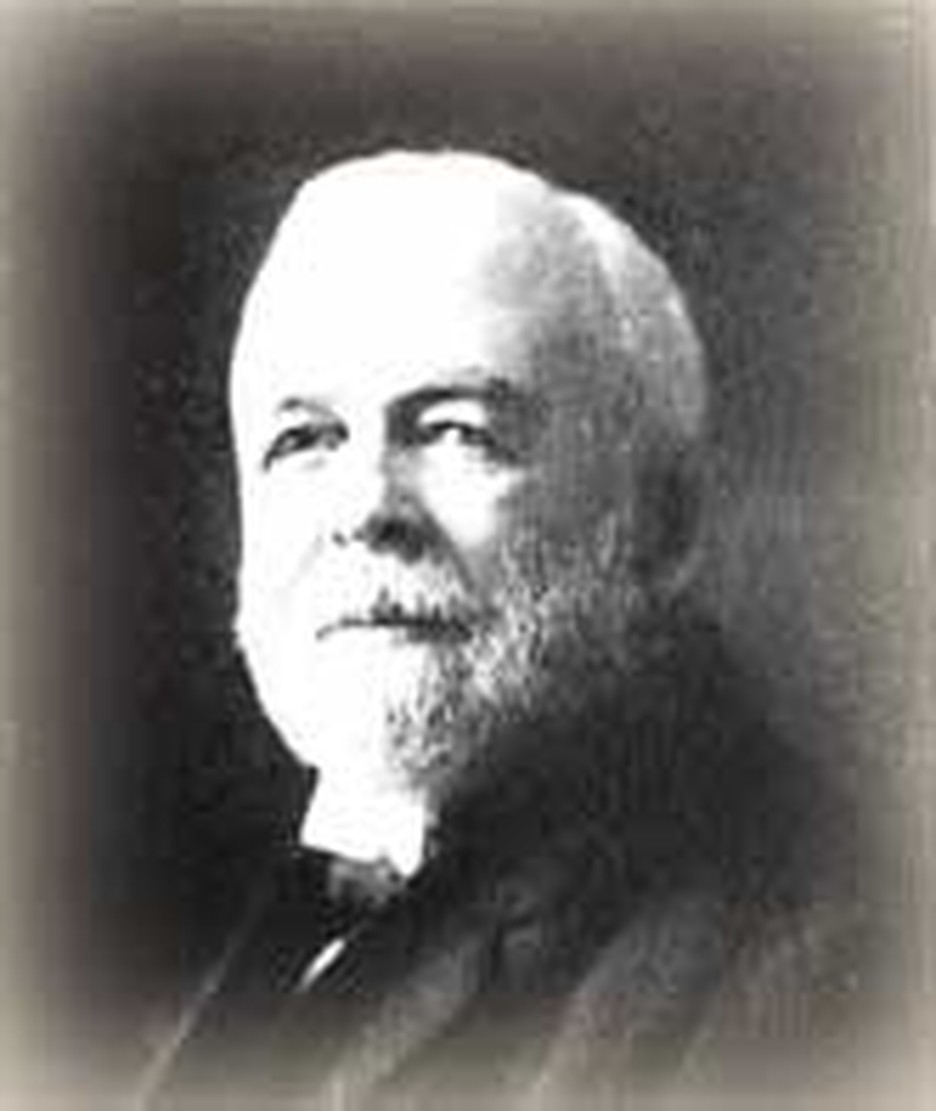 When Joseph Henry Gilmore died on this day July 23, 1918, he had taught for many years at the University of Rochester in New York and authored several books on literature. He is remembered in educational circles for these contributions and others. But in Christian circles he is remembered for a single hymn written over half a century before his death.
In 1862, as a 28-year-old student who was about to become a pastor, Henry was invited to preach at the historic First Baptist Church of Philadelphia. "I set out to give the people an exposition of the Twenty-third Psalm. I had given this exposition on three or four other occasions; but this time I did not get beyond the words 'He leadeth me.' So greatly impressed was I with the blessedness of divine guidance that I made this my theme." He later felt that the dark days of the Civil War may have subconsciously led him to focus on God's leadership.
At the close of the meeting, Henry and some others went to the home of a deacon. "There," he wrote, "we continued our discussion of divine guidance. While I was still talking and listening, I wrote on a piece of my exposition manuscript the words to this hymn. I handed the paper to my wife and more or less forgot the incident."
The words that Henry had written began with this famous stanza:
He leadeth me! O blessed tho't!
O words with heav'nly comfort fraught!
What-e'er I do, wher-e'er I be,
Still 'tis God's hand that leadeth me!
Three years later, having pastored for some time in New Hampshire, Henry was invited to preach a trial sermon at the Second Baptist Church in Rochester. "I picked up a church hymnal to see what songs they sang and was surprised to have the book fall open to the very song I had written three years earlier," he wrote.
"When I returned home, I related this experience to my wife. 'I do not understand it,' I said. 'My words had been set to music by Dr. William B. Bradbury; yet I had not given the words to anybody.' My wife smiled and said, 'I can explain it, Joseph. I felt that the words would bless the hearts of people in these troublesome times; so I sent the poem to The Watchman and Reflector. I am glad to know that they have printed it.'"
The famous hymn composer William Bradbury had seen the lines and added music and the last two lines of the chorus. Henry took this incident as divine leadership that he should accept a situation at the Rochester church. That put him in position two years later to accept an offer to teach Hebrew at Rochester Theological Seminary. The following year, he was offered a professorship of logic and English literature at the University of Rochester, which he held until his retirement in 1908. An English chair at the school is named after him.
Bibliography:
Brown, Theron and Butterworth, Hezekiah. The Story of the Hymns and Tunes. New York: George H. Doran Co., 1906.
"Joseph Henry Gilmore." http://www.cyberhymnal.org
Haeussler, Armin. "He Leadeth Me: O Blessed Thought." The Story of Our Hymns; the handbook to the hymnal of the Evangelical and Reformed Church. St. Louis, Missouri: Eden Publishing, 1952.
"He Leadeth Me." http://www.mcbible.com/Hymn%20Study/study08.htm
"He Leadeth Me: O Blessed Thought." Handbook to the Hymnal. Philadelphia: Presbyterian Board of Christian Education, 1936.
Osbek, Kenneth. 101 Hymn Stories. Grand Rapids, Mi: Kregel, 1982.
Last updated July, 2007