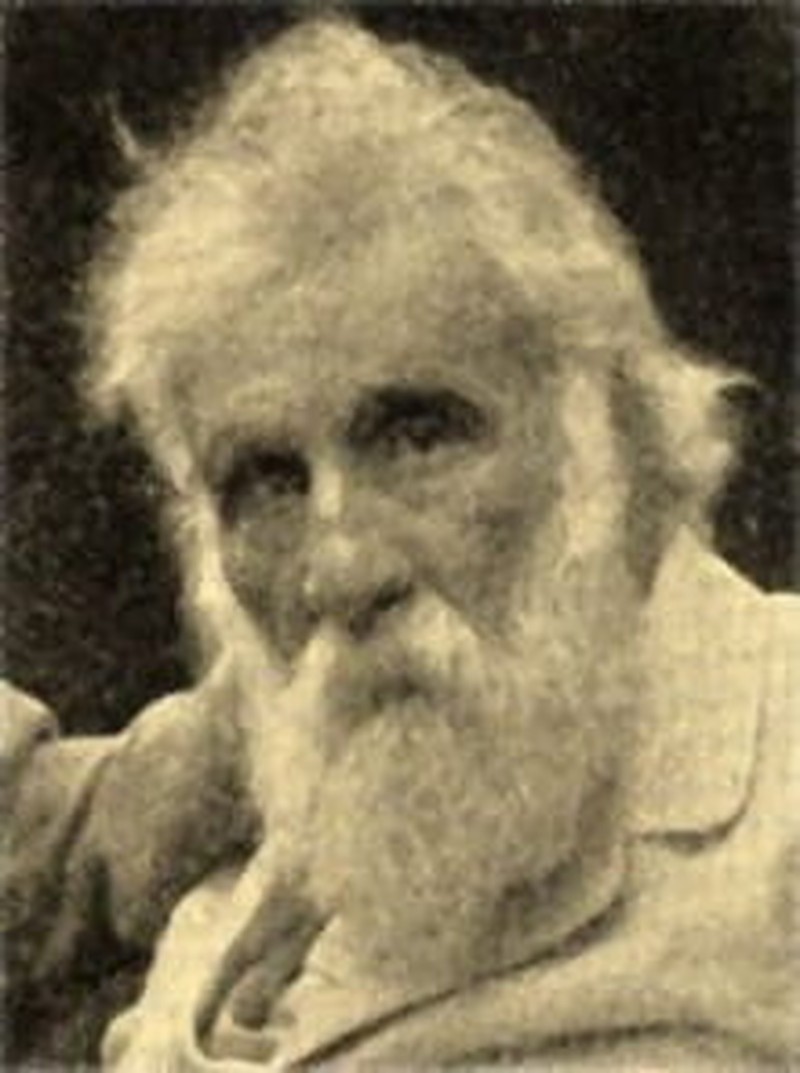 "There was once a little princess whose father was king over a great country full of mountains and valleys. His palace was built upon one of the mountains, and was very grand and beautiful. The princess, whose name was Irene, was born there, but she was sent soon after her birth, because her mother was not very strong, to be brought up by country people in a large house, half castle, half farmhouse, on the side of another mountain, about half-way between its base and its peak."
That is the opening of George MacDonald's most famous book, The Princess and the Goblin, a nineteenth-century fairy tale. Like each of George MacDonald's fifty books, it is full of spiritual meaning. This is not surprising, for George was a Scottish clergyman.
He was born into a farming family at Huntley, West Aberdeenshire. That he had a gifted mind was obvious when he attended Aberdeen College, where he won prizes in chemistry and science. However, it was not science he pursued with his life, but the Christian faith. He became a Congregational pastor.
But George did not do well in the ministry. He did not have the kind of mind that could be squeezed into anyone else's theological mould and he veered from accepted dogma and doctrine. This led him to soaring beauties of faith. For example, speaking of the devil tempting Christ to turn a stone to bread, he could say, "The Lord could hunger, could starve, but would not change into another thing what his father had made one thing. If we shall regard the answer he gave the devil, we shall see the root of the matter at once: 'Man shall not live by bread alone, but by every word that proceedeth out of the mouth of God.' Yes, even by the word which made that stone a stone."
However, George also drifted into a view that his congregation (with most Christians through the ages), believed contradicted the Bible. He taught Universalism, the view that everyone will eventually be saved. His people chafed under such teaching. After three troubled years with his congregation, he resigned.
To earn a living, he became a writer. Once his imagination was let loose, he created some of the most original works of the nineteenth-century. Two outstanding Christian apologists of the twentieth-century acknowledged their debt to him. C. S. Lewis said, "I have never concealed the fact that I regarded him as my master; indeed I fancy I have never written a book in which I did not quote from him." G. K. Chesterton wrote, "...I for one can really testify to a book that has made a difference to my whole existence...Of all the stories I have read, including even all the novels of the same novelist, it remains the most real, the most realistic, in the exact sense of the phrase the most like life. It is called The Princess and the Goblin and is by George MacDonald..."
One can almost hear one of Chesterton's famous paradoxes in MacDonald's delightful lines:
"They were all looking for a king,
to slay their foes and lift them high;
thou cam'st a little baby thing
that made a woman cry."
In addition to fairy tales, George wrote fantasy, novels, poems, and sermons. However, he barely made enough from his books to support his family. He was often dependent on the kindness of friends. Sickly all of his life, he found he did best in warm climates and built himself a home in Italy. However, he died on this day, September 18, 1905 not in sunny Italy, but in Ashstead, England.
His novels have been modernized (the originals often use Gaelic in their dialog). One of the best, Alec Forbes of Howglen has been reprinted as The Maiden's Bequest.
Bibliography:
Essays on C.S. Lewis and George MacDonald : truth, fiction, and the power of imagination; edited by Cynthia Marshall. Lewiston, NY, USA : E. Mellen Press, 1991.
George MacDonald. Christian History Magazine, #86.
Hein, Rolland. The Harmony Within: the spiritual vision of George MacDonald. Grand Rapids, Michigan: Eerdmans, 1982.
Kunitz, Stanley L. British Authors Before 1800; a biographical dictionary. New York: H. W. Wilson, 1952.
MacDonald, George. The Princess and the Goblin. London and New York: Penguin, 1996.
____________. Unspoken Sermons. London: Alexander Strahan, 1867.
"MacDonald, George." The Oxford Dictionary of the Christian Church. Edited by F. L. Cross and E. A. Livingstone. Oxford, 1997.
"MacDonald, George." Dictionary of National Biography. Edited by Leslie Stephen and Sidney Lee. London: Oxford University Press, 1921-1996.
Phillips, Michael R., editor. The Maiden's Bequest. Adapted from George MacDonald's Alec Forbes of Howglen. Bethany House. Note: Michael R. Phillips has edited many MacDonald's novels for modern readers.
Various encyclopedia and internet sites such as The Victorian Web http://www.victorianweb.org/authors/gm/mcdnldov.html
Last updated June, 2007.