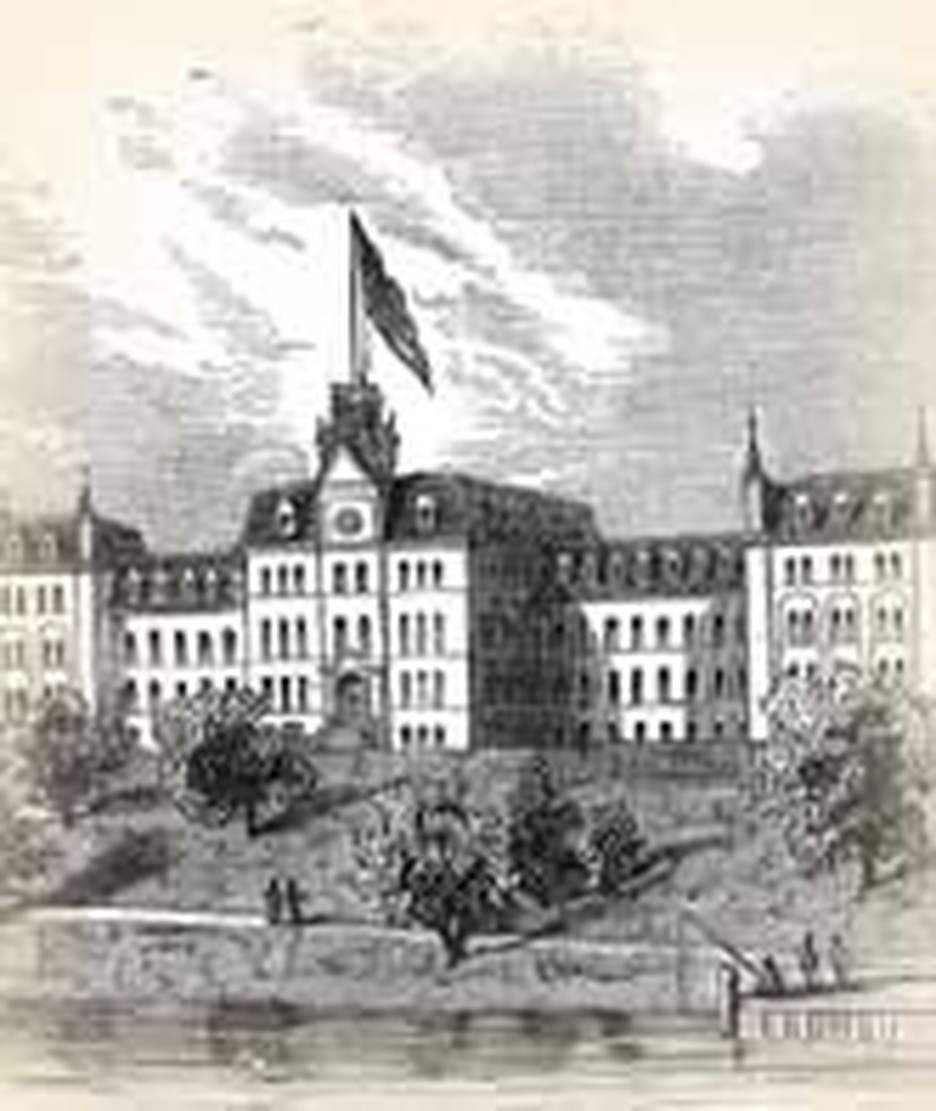 On April 8, 1883, Elizabeth Fedde began a journal. "I came here to New York and was received by my brother-in-law, with whom I have lived for three weeks. During that time I have gone around to become a bit acquainted and have made some house visits and sick calls (ten in all)," she wrote.
The year before, the thirty-two year old deaconess had been serving as a deaconess (essentially a nurse with spiritual duties) in her native Norway. She had pioneered in Troms, a harsh region, under primitive conditions. But on her birthday, Christmas day, 1882, she opened a letter from her brother-in-law. It dared her to undertake a work among Norwegian seamen in New York's busy port. She accepted the challenge.
Once in America, Elizabeth wasted no time. With the help of Pastor Mortensen, she established the Norwegian Relief Society just nine days after arriving in New York City. She began her work by visiting the sick and distressed. As her diary tells it: "Spent some time with a distressed woman who was disturbed about her family's wandering on the broad road away from the Father's house. God grant that she herself may come with a whole heart to You so that she can witness about You to her own!"
During her first two years in her new land, she ran a boarding house (three small rooms) for Norwegian sailors far from home. Then she opened a deaconess school in Brooklyn and a nine-bed hospital. Many successful years later this became the Lutheran Medical Center.
Elizabeth's success led others to request her assistance. In 1888, she answered one such call, and left New York for two years to open a deaconess training center and hospital in Minneapolis, Minnesota. She also helped plan a hospital for Chicago.
Elizabeth's choice to come to America was not without personal cost. She had left behind a man who desired to marry her. After thirteen years of work in the United States, she returned to Norway late in 1896. There she married the patiently waiting Ola Sletteb, who gave her a home when she was "worn out." She died in Norway on this day, February 25, 1921.
Her diary reveals a woman who worked herself to the bone for the kingdom of God and who was filled with prayer for the salvation of others: for instance, in October 1884 she wrote, "I found a sick person with whom God's spirit works hard and I believe truly that You, Lord, will have the victory. . . ." More often she grieved to see so little spiritual fruit. At the end of 1884 she wrote, "This month is gone and with it the old year full of trouble and suffering. Little accomplished for the Kingdom of God. Sin and shame, blame and guilt. . . ."
Recommended
Elsie Smith, director of pastoral care at Lutheran Medical Center summed up Elizabeth's contribution with these words: "She came before Lady Liberty. I like to say she was the first lady in the harbor. She was a beacon of hope."
Bibliography:
Fedde, Elizabeth. "Elizabeth Fedde's Diary, 1888." Translated and Edited by Beulah Folkedahl. www.naha.stolaf.edu/publications/volume20/ vol20_9.htm
Richmond, J.F. New York and its Institutions. E. B. Treat, 1872, source of picture.
Sevig, Julie B. "Brooklyn, a Good Place to Do God's Work." http://www.thelutheran.org/0201/page38a.html
Various other internet articles.
Last updated June, 2007