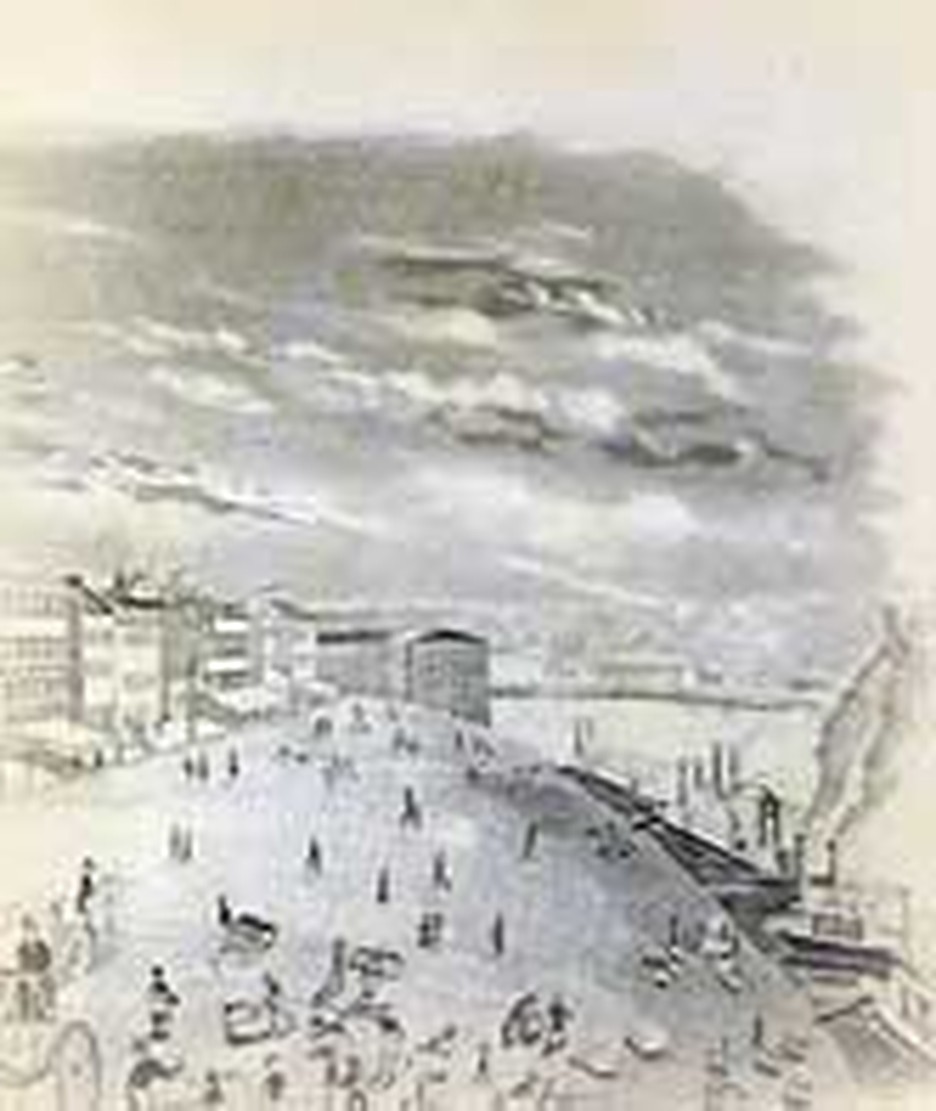 On this day, September 15, 1835, William Nast was admitted on trial as a member of the Ohio Methodist Conference. Since January of that same year, following a life-changing conversion experience, he had been licensed to exhort--the entry level for Methodist preachers--and by July was recognized as a local preacher. Now his assignment was to Cincinnati, a rapidly-growing city of over 30,000 inhabitants. German-born and educated, he was to work among Ohio's large population of German immigrants.
William found the work hard. The spirit of rationalism was strong among these German speakers. Opposition to his message was intense. Shy, he found it hard to get listeners together. Moreover, he was embarrassed to preach in German because he found it hard to express Methodist ideas in his native tongue. Hecklers threw rotten eggs and tobacco at him. Rowdies drove pigs and cows into his services and once let a rooster loose. People walked out in the middle of his sermons. But William persevered.
Years earlier, disgust with the rationalism taught at the University of Tubingen had prompted him to drop theological studies and leave Germany, seeking work as a teacher in the new world. He found employment, first as a tutor and then as a teacher at various institutions, including West Point and Kenyon College. While tutoring a widow's two boys, he fell in love with her, although she was 18 years older than he. She returned his affection; but, unsure whether or not she was a true believer, he left her, although he had given her a promise of marriage. (In 1836, he married Margaret Eliza McDowell of Fulton, Ohio.)
Not until 1835 did he find religious peace. Immediately he threw himself into Christian work. That same year he went to Cincinnati. Regardless of the ridicule heaped on him by the Cincinnati press, William plugged along. He handed out Methodist tracts and preached anywhere that he could get a listener. Hard as the ridicule was to bear, it drew attention to his work. One by one, Germans joined him. Several of his early converts became Methodist leaders themselves.
In time, the groups grew large enough to support missionaries who carried Methodist teaching back to Germany. William himself returned to the fatherland to assess the situation and preach. He found himself homesick and wrote his wife, pleading for more letters from home. By William's death there were ten German Methodist conferences in the United States, numbering about 60,000 converts. In Germany, there were close to 20,000 German Methodists.
William died on May 16, 1899, probably of pneumonia. Methodist deaconesses sang hymns at his bedside and witnesses said his face glowed with the glory of God. One of the last things he said was "Come Lord Jesus."
Bibliography:
Cist, Charles. Cincinnati in 1841: Its Early Annals and Future Prospects. Cincinnati, 1841. Source of the Image.
Goodykoontz, Colin B. Home Missions on the American Frontier. New York: Octagon, 1971, p. 260.
"Nast, William." Dictionary of American Biography. New York: Charles Scribner's Sons, 1928-1958.
Wittke, Carl. William Nast, Patriarch of German Methodism. Detroit: Wayne State University, 1959.
Various encyclopedia and internet articles.
Last updated July, 2007.