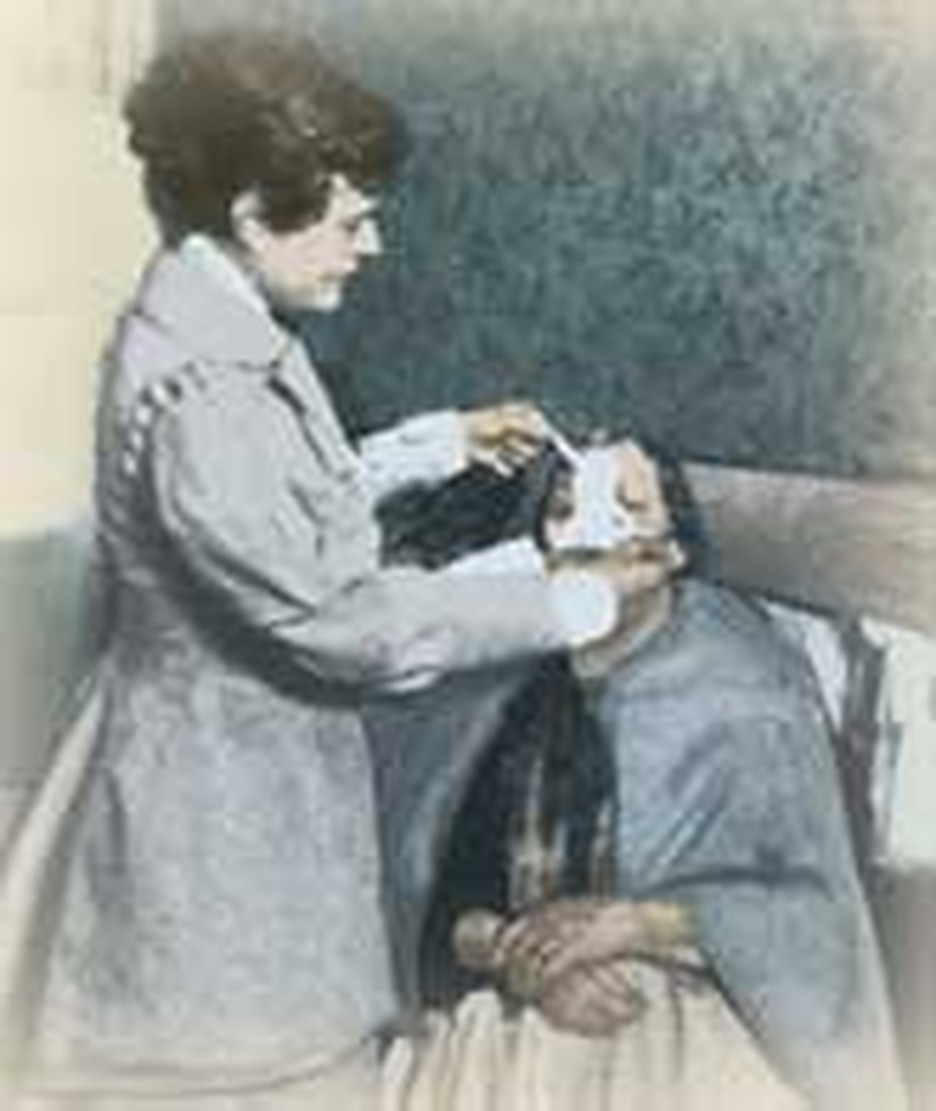 Rose Hawthorne Lathrop listened in horror as Father Alfred Young told of a young seamstress, a sensitive and cultured woman who developed cancer. She was thrown out of her room and spent all her savings in a hopeless search for a cure. A private hospital sent her to the city hospital. The city hospital packed her off to a poorhouse on Blackwell Island. Alone and friendless, thrown among brutes, she died in despair. Her body was dumped into a pauper's grave.
Back in her New York apartment, Rose mourned over what she had heard. She was no stranger to sorrow herself. Francie, her only child, had died when just five years old. Later her marriage broke on the rocks of her husband's alcoholism. But her woes seemed minor in light of the story she had just heard. Surely Christ expected her to do something! Rose fell to her knees, tears flooding from beneath her eyelids, and prayed. "God help me to help them."
"A fire was then lighted in my heart, where it still burns," she wrote. A plan formed in her mind. Although impoverished herself, she would take cheap rooms in the poorest part of town. There she would offer free nursing to destitute and homeless women.
Because she knew next to nothing about cancer, she volunteered at a hospital. The sight of a face eaten away by cancer was such a shock to her that it took all of her resolution to stick to her plan. Overcoming her horror, she soon was able to do the job without shrinking back.
What made you "choose such a dirty occupation?" asked friends. It was a good question. Well-born and cultured, Rose had moved in the highest literary circles of New England and New York. Her father was the famed novelist Nathaniel Hawthorne, author of The Scarlet Letter. Rose was following in his steps when her stories appeared in the Atlantic Monthly and St. Nicholas magazines. She would write again, but only to support and promote her cancer work.
Rose's first cancer home was a three-room slum apartment that sat between horse stables. The street was noisy, the work exhausting. But from that humble beginning, a great work was built.
Late in 1897, one reader of Rose's newsletter, Christ's Poor, visited the home. It was Alice Huber. Touched by Rose's sacrifice, she joined her. On this day, December 8, 1900,the two established the Dominican Congregation of St. Rose of Lima (Servants of Relief for Incurable Cancer). Rose took the name Sister Alphonsa and Alice took the name Sister Rose. The work continued until early in the twenty-first century, when it closed owing to the availability of adequate public and private treatment.
Bibliography:
Burton, Katherine. Sorrow Built a Bridge; a daughter of Hawthorne. London, New York, etc.: Longmans, Green and Co., 1937.
Lathrop, Rose Hawthorne. Memories of Hawthorne. Houghton, Mifflin and company, 1897.
"Lathrop, Rose Hawthorne." Dictionary of American Biography. New York: Scribner, 1958 - 1964.
Maynard, Theodore. A Fire Was Lighted, the life of Rose Hawthorne Lathrop. Milwaukee, Bruce Pub. Co., 1948.
Sister Mary Joseph. Out of Many Hearts. Hawthorne, New York: The Servants of Relief for Incurable Cancer, 1981, 1965.
Last updated November, 2006.