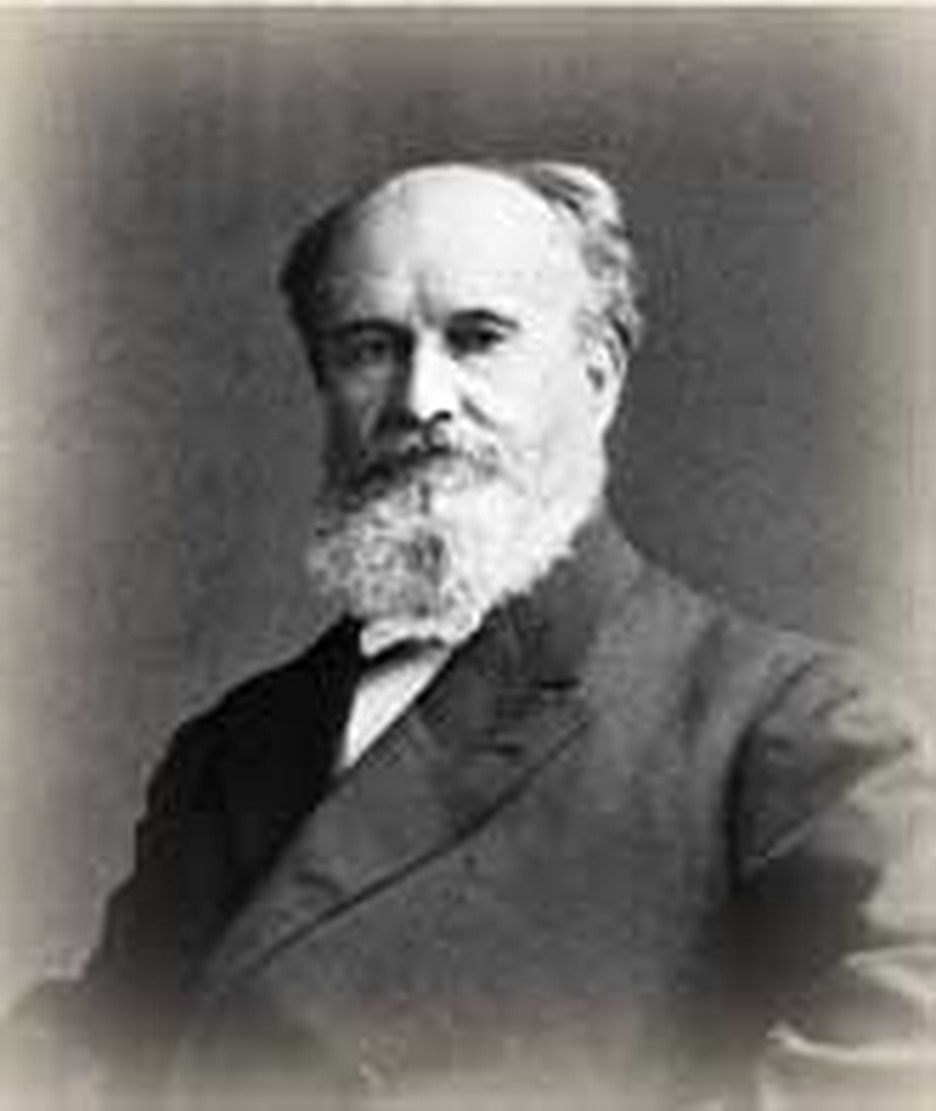 A. B. Simpson brought thousands of men and women to follow Christ, founded the Christian and Missionary Alliance, published more than seventy books, edited a weekly magazine and wrote gospel songs. What was the secret of his success? "I am no good unless I can get alone with God," he said. And, as his writings show, he believed we can do nothing unless we allow Christ to live his life in us. He did not reach this understanding all at once.
Born in 1844 on Prince Edward Island, Canada, Albert Benjamin Simpson was reared in a Presbyterian home where the things of Christ were taken seriously. His businessman father was an elder in the church. The family moved to Ontario where Albert gave his heart to Christ when he was fifteen. He decided to enter the ministry. After graduating from high school, he taught school in order to earn money to attend the Presbyterians' Knox College.
From college he went straight into the pulpit. Two churches offered him positions at the same time, the first a country congregation, the second one of Canada's largest Presbyterian churches. Agonizing in prayer, Simpson accepted the offer from the larger, Knox Church in Hamilton, Ontario, convinced that it gave him more room for action. On this day, September 12, 1865, Albert was ordained in Knox Church. The next day, he traveled to Toronto to marry Margaret Henry who would be his faithful wife. They ministered for two years at Knox and saw God add 750 members to the congregation.
However, Albert's health was weak. Canada's cold did not help him. And he felt the Lord stirring him to do a different work. When a large church in Louisville, Kentucky offered him its pulpit, he was convinced God was directing him there. He went. In Louisville, God used him to bring peace between people made bitter by the Civil War. God also impressed him with the need for city-wide revival. For two years the people of the city prayed, 10,000 gathering at a time. During the revival that followed, Albert dedicated himself even more completely to God. The result was that his already effective ministry became more powerful still. God also healed him physically and he found new strength to carry out his ministry.
God next sent Albert to New York where he had tremendous success among immigrants. Albert stressed that Christ must be the center of our religious life. He saw him as Savior, Sanctifier, Healer and Coming King. (These four relationships of Christ to the believer became the central ideas of the Foursquare churches and the Assemblies of God.) Meanwhile, Albert recognized that we must do all in our power to win men to Christ. To encourage people to live Christ-filled lives, he founded the Christian Alliance. To encourage mission work, he founded the Evangelical Missionary Alliance. Later he saw that they needed to merge as the Christian and Missionary Alliance.
Originally, Albert did not set out to create a new denomination. However, the refusal of his church leaders to allow immigrants to become members forced him to leave the Presbyterian Church. The leaders feared being overwhelmed by the foreigners and poor. The success of the Christian and Missionary Alliance in its goal of winning souls worldwide is demonstrated by the fact that it has six times as many congregations overseas as it does in the United States. Albert's last words before he slipped into a coma at his death in 1919 were prayer for these churches.
Albert summed up his Christian success in these words: "And when at last I got my eyes off my sanctification, and my experience of it, and just placed them on the Christ in me, I found, instead of an experience, the Christ larger than the moment's need, the Christ that had all that I should ever need who was given to me at once, and forever!"
Bibliography:
"A. B. Simpson; A matter of spiritual vision." In Touch Ministries. http://www.intouch.org/myintouch/mighty/portraits/ ab_simpson_213600.html)
Mead, Frank S. "The Christian and Missionary Alliance." Handbook of Denominations in the United States. Nashville: Abingdon, 1980.
Pardington, G. P. Twenty Five Wonderful Years. New York: Christian Alliance Pubs. 1914, source of the portrait.
Reid, D. "Simpson, Albert Benjamin," in Biographical Dictionary of Evangelicals. Downers Grove, Illinois: InterVarsity Press, 2003.
Simpson, A. B. "Christ Our Sanctifier; Reflections on the deeper life." (pamphlet)
Thomas, T.V. with Ken Draper. "A.B. Simpson and World Evangelization." http://online.auc-nuc.ca/alliancestudies/ahtreadings/ahtr_s72.html
Thompson, A.E. 1960. A.B. Simpson. Harrisburg, Pennsylvania: Christian Publications, 1920.
Various other internet articles.
Last updated June, 2007