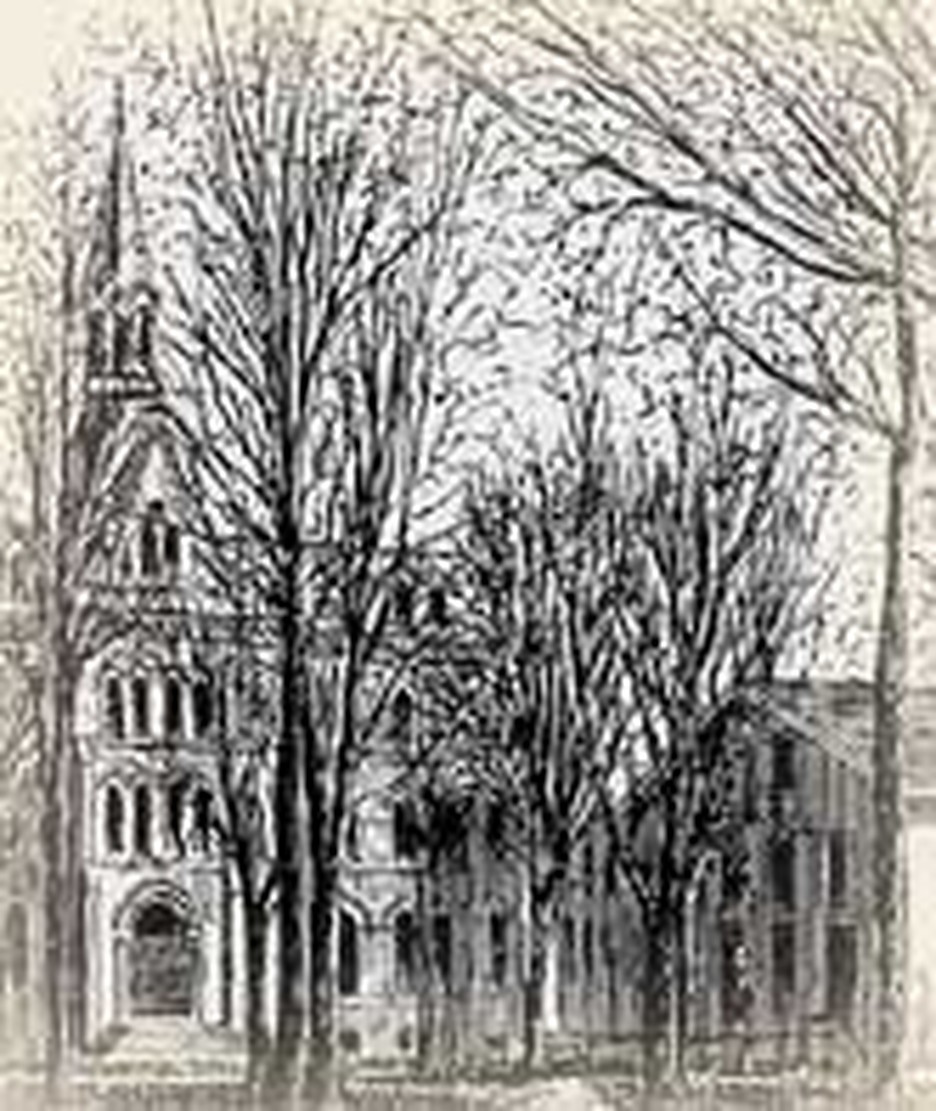 On this day, September 6, 1837, Oberlin Collegiate Institute in Ohio granted equal status to men and women, the first American college to do so. This milestone for women was a direct result of Christian ideals.
As with so many of America's early schools, Oberlin's very existence was owing to Christians. In this case, it was Reverend John J. Shipherd and Philo P. Steward who dreamed of a school of higher education for Ohio. Their motive was "to train teachers and other Christian leaders for the boundless, most-desolate fields in the West." At that time, Ohio was on the Western frontier of the nation.
They drew their inspiration from the work of John Frederick Oberlin, a pastor who had achieved wonders educating peasants in the Alsatian region of Europe. The new school was named for him.
Steward wrote that the institute intended to seek "the elevation of the female character, bringing within the reach of the misjudged and neglected sex, all the instructive privileges which hitherto have unreasonably distinguished the leading sex from theirs."
Jesus taught women alongside men. Paul informed his readers that "in Christ there is neither male nor female." Apart from these Bible examples, Oberlin's founders had a practical reason to educate women. Mothers and sisters often provided whatever rudiments of education boys acquired on the frontier. The better-trained the women were, the better-trained the men would be. From the day it opened its doors in 1833, Oberlin was co-educational, although for its first four years, women were expected to follow a separate educational track from the men.
Oberlin's experiment with educating men and women together shocked many contemporaries. They feared a breakdown in sexual morals. The average American was even more shocked when Oberlin declared in 1835 that it would admit black students alongside white.
Oberlin Collegiate Institute might have gone under right then had it not already gained the support of America's leading evangelist. Charles Finney was a well-known revival leader. His endorsement gave the young school a great boost.
Asa Mahan, a well-known holiness leader, was Oberlin's first president. Under his direction, the school taught that Christian conversion should be linked with a commitment to a changed society. Holiness should be the mark of every Christian, and this holy character should result in personal actions to reform society. Oberlin Institute was to be God's college for converting and reforming society. Because of this theological agenda, Oberlin became a center of Abolitionism, the movement to abolish slavery. It even became a station on the underground railroad, helping runaway slaves escape to freedom.
In 1862, Oberlin College (Ohio chartered it in 1850) combined two threads of its social vision when it granted the first degree in the world issued to a black woman. This was to Mary Jane Paterson, who became a teacher in Philadelphia and Washington.
Bibliography:
Asa Mahan." Virtual American Biographies. http://www.famousamericans.net/asamahan/
Barnard, John. From Evangelicalism to Progressiveism at Oberlin College, 1866-1917. Ohio State University Press, 1969.
Finney, Charles. Memoirs of Revival of Religion. 1876; especially chapters XXIII and XXIV.
Fletcher, Robert Samuel. A History of Oberlin College from its Foundation through the Civil War. Oberlin, O., Oberlin College, 1943.
Madden, Edward H. and Hamilton, James E. Freedom and Grace; the life of Asa Mahan. Methuen, N.J.: Scarecrow Press, 1982.
"Mahan, Asa." National Cyclopedia of American Biography. New York: J.T. White, 1898- .
Various inernet articles such as Mary Jane Patterson http://www.oberlin.edu/external/EOG/OYTT-images/MJPatterson.html.
Last updated June, 2007.