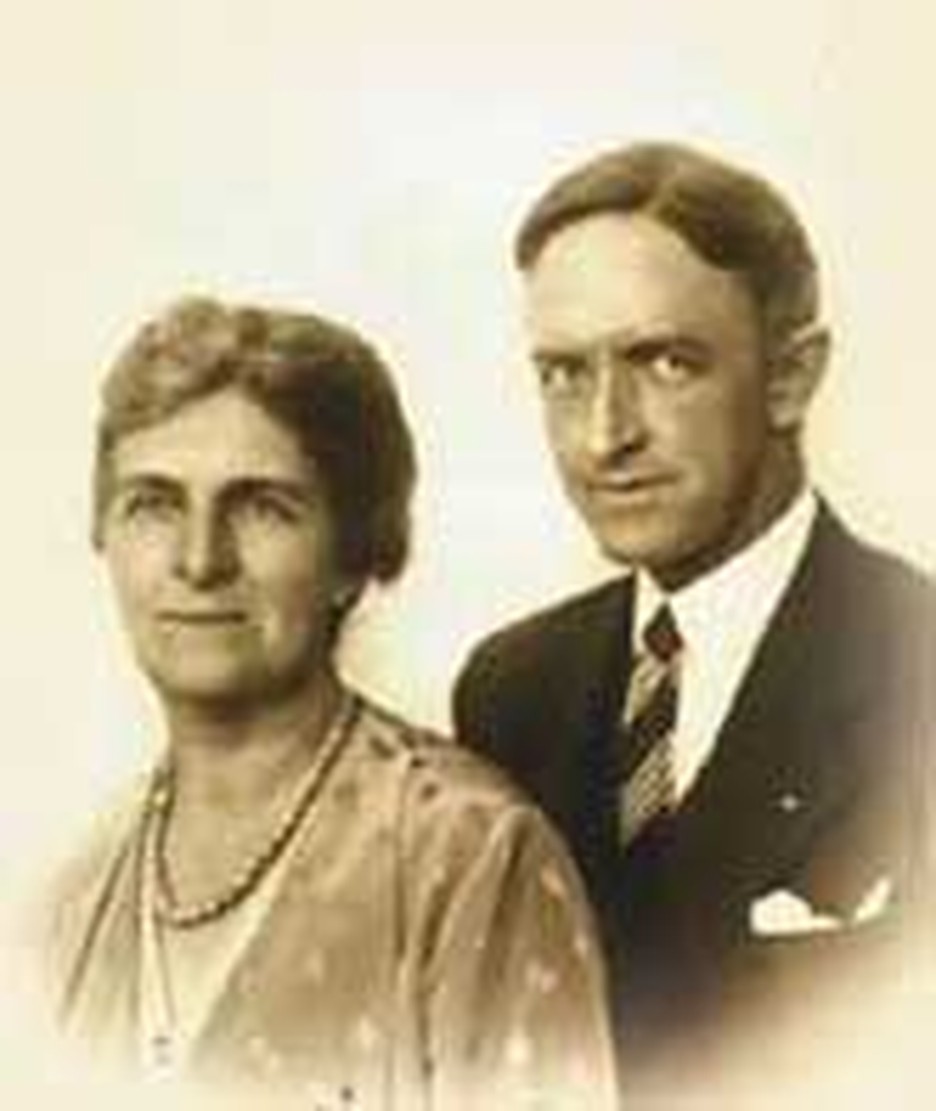 William Strong was born on this day, March 3, 1877, to Presbyterian parents. His father had done mission work in South America for two years, but a breakdown in health sent him back to America. There he founded an insurance company. Following in his father's footsteps, William sold insurance, too. He joined a church and attended it dutifully, but had no personal knowledge of Christ. In his Autobiography of a Hypocrite, he wrote, "I was simply strolling on my respectable way to Hell without being conscious of the fact, beyond a vague uneasiness which told me something was wrong."
His wife Jessie and he lost four children to death. Only too well he recognized the importance of the life insurance that he sold. Determined to sell a policy to a Christian businessman, he waited for him at the Fulton Street Noon Prayer Meeting. That wait led to his conversion. He was astonished at the number of savvy businessmen he saw "wasting time" there. But as he listened to the speaker, a light dawned in his soul. Thirty-five years after his first birth, he was reborn by a conversion to Christ.
Immediately, he began to study the Scriptures. Since he commuted to work by train, he put his travel hours to work reading the Bible and studying. He attended the Fulton Street Prayer Meetings, which were just three blocks from his office. But when he began teaching the resurrection of Christ at his liberal church, he met serious opposition. He resigned.
William began work with local servicemen. One day, when he was almost too sick to function, he learned of a serious financial need in Bolivia. He sent the funds. As he collapsed, words kept ringing in his ears: "Who will go for us?" He determined to become a missionary. After he recovered from his mysterious illness, he tried to find a mission that would accept him. But he was forty-five years old. No one wanted him. Confident that the Lord knew what he was asking, William forged ahead, founding his own mission. By 1923, he was in Tacna, Chile, working with US servicemen.
In 1926 all U. S. soldiers were ordered home. But at that time, every young Chilean man was required to give a year of service to the military. William began to work among them. Soon he was holding mass meetings. He distributed 20,000 Gideon New Testaments each year.
His son, Bill and daughter Agnes joined him, and other workers followed. At first, the work was known as Soldiers & Gospel Mission. But in 1964, it became Gospel Mission of South America.
Recommended
Chile is a slender, mountain-bounded land over 2,000 miles long. The Gospel Mission worked from Copiapo toward the North to Coyhaique near the South--a spread of 1,500 miles. Its churches, pastors, camps, Bible institutes, and correspondence courses were factors which helped bring about evangelical growth in the nation.
William Strong worked for his Gospel Mission thirty-seven years, redeeming the thirty-five years he had lived without Christ. He died in 1960. But his son Bill and others carried on. By 1997 there were over 7,000 national men in various branches of Chilean military service, who called themselves the Uniform Evangelical Mission.
Today the Gospel mission works in three countries (Chile, Argentina and Uruguay), emphasizing Bible translation and education with a strong use of radio and TV.
Bibliography:
"Resume and Objectives of the GMSA." http://www.gmsa.org/gmsa-eng.php?cmd=resume
Holden, David. Clippings; and entry for February 20, 1988 in Select Seed from the Granary 98#7. Private publication.
Letter to the author from Robert Strong, Grandson of William Strong. Included the image.
Various internet articles.
Last updated June, 2007