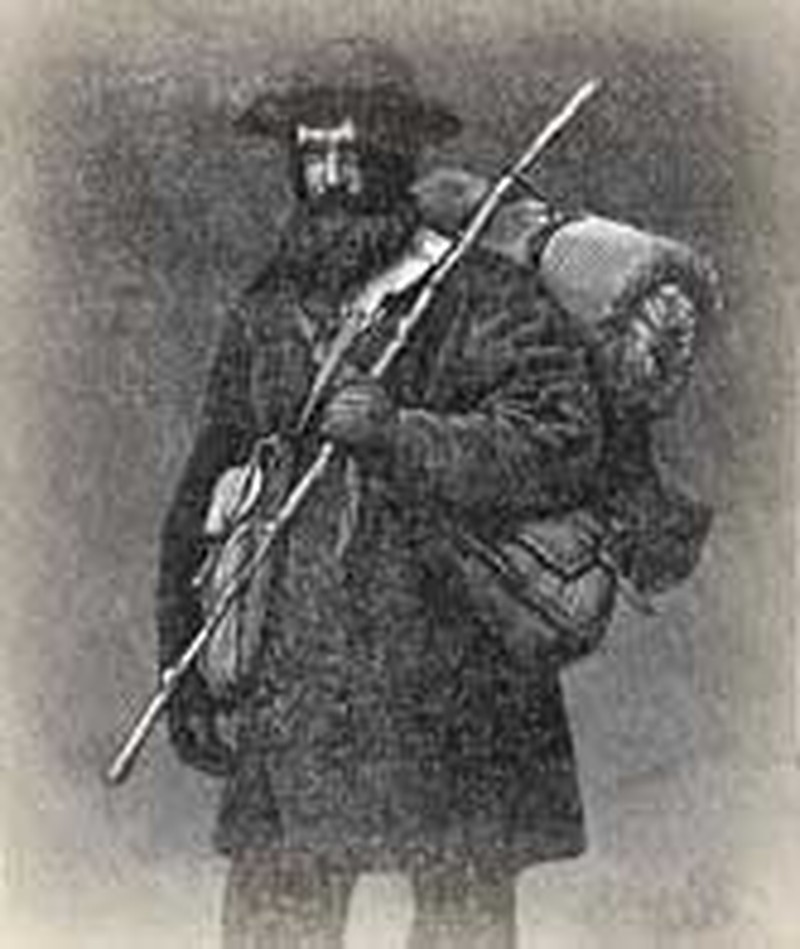 James Gilmour was discouraged. Working alone in Mongolia, he poured out his heart to his diary: "preached to 24,000 people, treated 7,500 patients, distributed 10,000 books and tracts...and out of all this there are only two men who have openly confessed Christ."
Actually two converts in eight months was double the fruit that he had seen in his first fourteen years on the mission field, in which he had won only one convert.
James Gilmour led an unusual--some would say eccentric--life. Born at Cathkin, Scotland, on this day, June 12,1843, he learned to trust Christ from godly parents and grandparents. His mother read him stories of missionaries. The boy loved nature and wandered alone among the hills and glens of his homeland as he would later wander alone in Mongolia.
Because of his parents' prosperity, he was able to afford an education. He worked hard to master his subjects at Glasgow University and was his class's outstanding student. Yet to him, Christianity was not merely a classroom exercise. Evenings, he went alone to speak with workers as they walked home, reminding them of their eternal souls. His efforts to save others did not stop at speech. Finding a friend drinking, he opened the window and poured the liquor onto the ground, remarking that it was better for it to be there than in a man who was made in God's image.
In 1870, he sailed for China, planning to work in Mongolia. Soon after his arrival, 22 Roman Catholic priests were massacred. Gilmour was willing to die if it advanced God's work, but fortunately calm prevailed. In August 1870, he was able to set out for Mongolia.
He learned Mongolian and engaged in years of seemingly fruitless evangelism. The common folk accepted him because he came with all his goods in a backpack just as their own lamas did. His expenses averaged just six cents a day. But such poverty barred him from inns. Eventually he had to rent a mule just to appear high enough in caste to be accepted as a guest. He healed the sick with simple remedies. Medicine became his main tool for touching lives.
Gilmour began to pray for a helper. He saw a portrait of a young woman. Convinced that God meant her for him, he wrote asking her to marry him. No other correspondence had passed between them and they had never met. Miss Emily Prankard prayed for guidance and was convinced God meant the marriage to happen and accepted Gilmour, sight unseen. Is it eccentric to accept God's advice? They were happy. She braved Mongolia's dust storms and tiresome mutton with him, quickly learning the language. Gilmour considered her a better missionary than himself.
Eleven years and two sons later, Emily died. Gilmour sent the boys back to Scotland to be reared by their grandparents. Worn out with travels and lack of necessities, he died in North China at age 47 from a severe and sudden case of Typhus Fever.
Bibliography:
Gilmour, James. Among the Mongols. London: Religious Tract Society, ca. 1883.
Gilmour, James. James Gilmour of Mongolia; his diaries, letters and reports. Ed. and arranged by Richard Lovett. Chicago, Student Missionary Campaign Library, n.d.
Royer, Galen B. "James Gilmour; Mongolia's 'Our Gilmour'." http://www.wholesomewords.org/missions/bgilmour.html
Various encyclopedia and internet articles.
Last updated May, 2007.