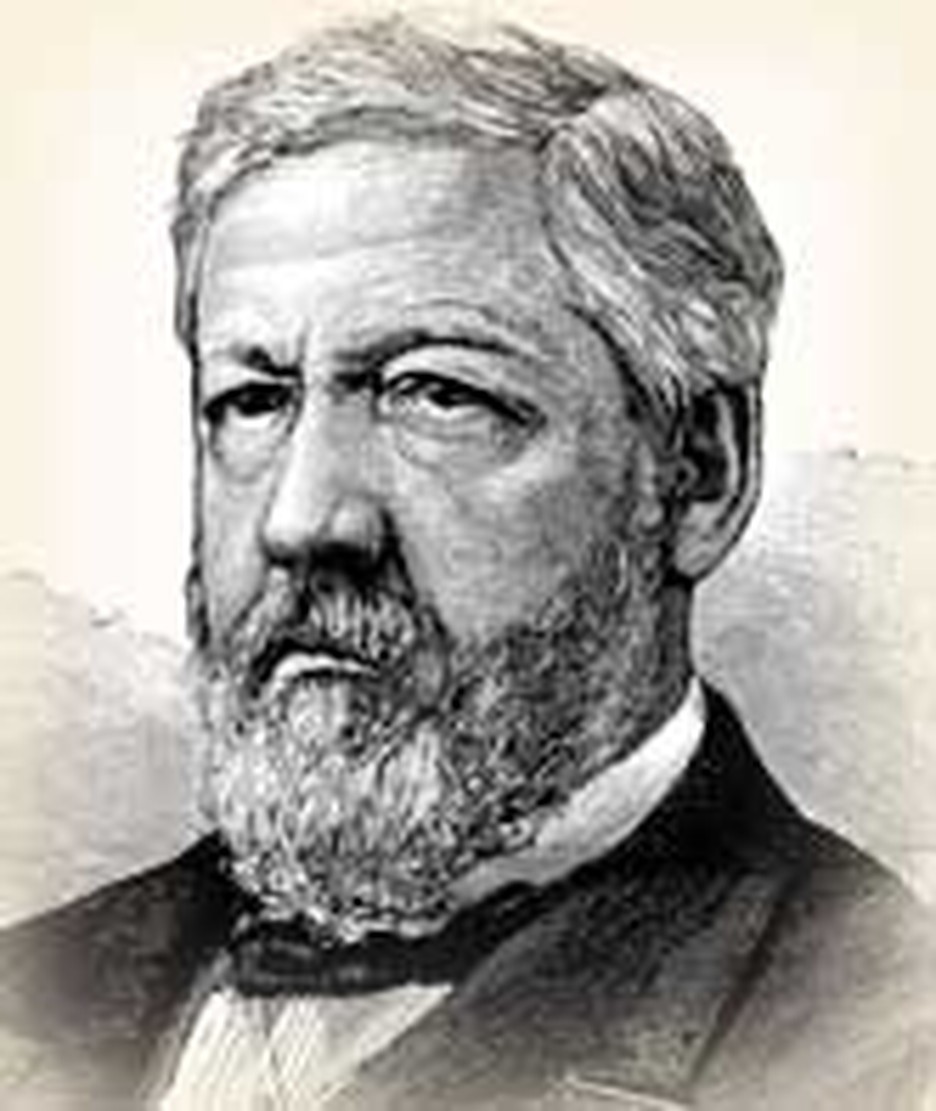 On March 4, 1850, an eighteen year old student committed his life to Jesus Christ. Baptized in the icy waters of the Chagrin River by the Disciples of Christ, he took his faith seriously and immediately began sharing it with others. Because of his warm personality, he found many opportunities to do so, and soon added preaching to carpentry and teaching as skills he practiced.
In the first sermon that he is known to have preached (1853), he compared the career of Napoleon with the career of an even greater conqueror, Jesus Christ. The audience sat spell bound. Preaching another sermon, he contrasted the material and spiritual realms. "Men are tending to materialism. Houses, lands, and worldly goods attract their attention, and as a mirage lure them on to death. Christianity, on the other hand leads only the natural body to death, and for the spirit, it points out a house not built with hands, eternal in the heavens... Let me urge you to follow Him, not as the Nazarene, the Man of Galilee, the carpenter's son, but as the ever living spiritual person, full of love and compassion, who will stand by you in life and death and eternity."
The young man's name was James A. Garfield. He was already known as a top-notch debater and the kind of fellow everyone claims as a friend. At the same time, however, he was prone to soul searching and suffered from a lack of confidence that caused him to hesitate and to change his opinions, a trait that could make him seem weak.
During the Civil War, Garfield helped organize the 42d Ohio infantry. He threw his energy into acquiring military skills and finding supplies for the men in his command. With deep concern for their spiritual welfare, he spoke to each of his need for a personal relationship with Christ. Garfield distinguished himself at Chickamauga, and before the war was over, rose to the rank of major general. After the war, he was elected to the United States Congress where he quickly learned the ropes and became a major player in national politics.
In fact, he was such an influential player, that he blocked both Grant and Blaine from the presidential nomination in 1880. When the Republicans could not agree on Blaine, Grant, or Sherman, they chose Garfield as their "dark horse" candidate. On this day, November 2, 1880, the fervent Disciples of Christ lay-minister was elected the 20th president of the United States.
His presidency was weak and short-lived. Because he stood against a patronage system (which effectively gave senators control of political appointments in their states) he angered many would-be office holders. One of them shot him in a Washington railroad station. Garfield teetered between life and death for three and a half months before dying on September 19, 1881.
Recommended
Bibliography:
"Garfield, James Arthur." Dictionary of American Biography. New York: Scribner, 1958 - 1964.
Isely, Bliss. The Presidents: Men of Faith. Boston: W. A. Wilde, 1953.
McCollister, John. "... So help Me God." The faith of American presidents. Bloomington, Minnesota: Landmark books, 1982.
Northrop, Henry Davenport. New Century History of Our Country and its Island Possessions. Chicago, Ill: American Educational League, 1900. Source of the image.
Last updated April, 2007.