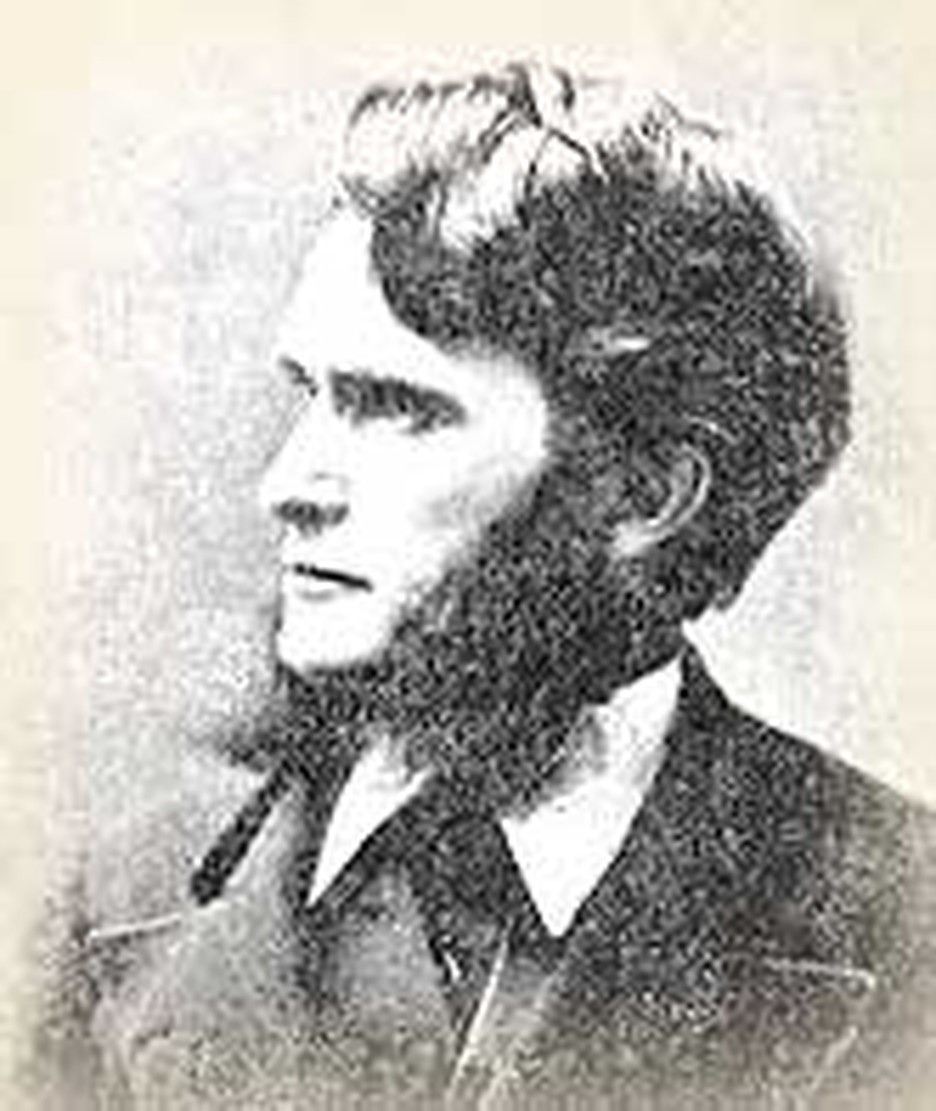 When Christians part from one another, especially if it is expected to be a long separation, they may sing the hymn "God Be with You till We Meet Again." Jeremiah Rankin wrote that song.
On this day, January 2, 1828, Rankin wasn't thinking about leaving to go anywhere. On the contrary, he had just emerged into the world. He was born in Thornton, New Hampshire.
Church work attracted Rankin. He trained for the ministry at Andover Theological Seminary. After his ordination, he pastored churches up and down the east coast, churning out singsong religious verse. You couldn't call it religious poetry without doing injustice to the real thing: Spenser, Donne, Tennyson.
"THE WORD of God to Leyden came,
Dutch town by Zuyder-Zee;
Rise up, my children of no name,
My kings and priests to be..."
But Rankin also wrote the fine hymn "God Be with You till We Meet Again." You'd think a song like that had a special story behind it--a beautiful daughter sailing to India, a friend dying of yellow fever. But no. Rankin said he just wanted something the church could sing when service was breaking up for the week. He got the idea for the first stanza of the song when the dictionary told him that "good-bye" was short for "God be with you."
"God be with you till we meet again,
By His counsels guide, uphold you,
With His sheep securely fold you;
God be with you till we meet again."
Rankin was a Congregationalist but he sent the words to the Methodist organist, William G. Tomer, who wrote the tune. However, it was Ira B. Sankey, Moody's song evangelist, who really popularized the song, singing it on both sides of the Atlantic.
Jeremiah Rankin also wrote "Tell it to Jesus," which is almost as popular as "God Be with You."
Recommended
In 1889 the hymn-writing preacher became president of Howard College in Washington, DC, a school originally founded as a seminary after the Civil War to educate African-Americans.
Bibliography:
Brown, Theron and Butterworth, Hezekiah. Story of Hymns and Tunes. New YorK: George H. Doran, 1906; pp. 496, 497.
Hughes, Charles W. American Hymns Old and New. Columbia University Press, 1980; pp. 527 & 528.
Hymnal 1940 Companion. Prepared by the Joint Commission of the Revision of the Hymnal of the Protestant Episcopal Church in the United States of America. New York: Church Pension Fund, 1949; pp 301, 301 & 537.
"Jeremiah Eames Rankin." Virtual American Biographies. http://www.famousamericans.net/jeremiaheamesrankin/
"Jeremiah Eames Rankin." http://www.cyberhymnal.org
Young, Carlton R. Companion to the United States Methodist Hymnal. Abingdon Press, 1993; especially pp. 362 & 816.
Wells, Amos R. A Treasure of Hymns; Brief biographies of 120 leading hymn- writers and Their best hymns. Boston: W. A. Wilde company, 1945.
Various internet articles.
Last updated May, 2007.