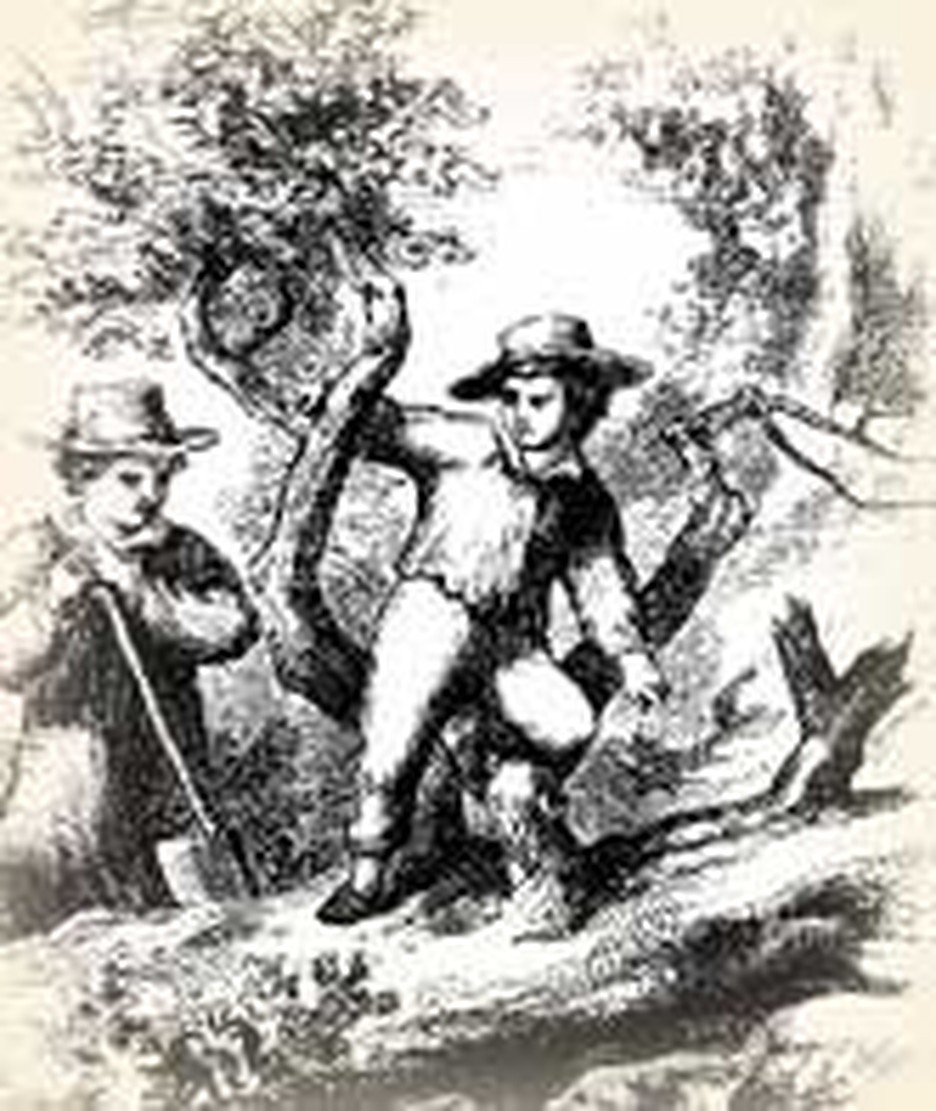 In earlier days, children were given the Bible as one of their first readers, and it was a tough assignment. Not much literature was written at their level. The few books that were written for them had flat characters or were preachy.
Jacob Abbott helped change that. Born on this day, November 14, 1803, in Hallowell, Maine 1803, he descended from a long line of Puritans. Devout and orthodox, he became a teacher, writer and preacher. As a teacher, he introduced methods of kindness in place of harsh discipline and pioneered women's education. One of his most famous pupils was young Henry Wadsworth Longfellow, who is remembered today for the poems "Hiawatha" and the "Courtship of Myles Standish," among others. Jacob summed up his methods in these words: "When you consent, consent cordially; when you refuse, refuse finally; when you punish, punish good-naturedly; commend often, never scold."
Jacob trained as a Congregational pastor. In 1834, some words which he had written were twisted to make him seem an Arian (one who denies Christ's full divinity) but he cleared himself of the charge. He wrote books with titles like The Way for a Child to Be Saved. With a brother, he even prepared a child's translation of the New Testament.
But it is Jacob's fiction which made him famous. He wrote over 200 books, many of them in series. One of his series taught science, travel and other subjects through the adventures of a boy named Rollo. Jacob created Rollo with enough personality and naughtiness to seem real. His parents used his misbehavior to teach him right from wrong. Other characters were also realistic enough to stick in the mind. And the Rollo stories were full of fun things to try.
Kid's wouldn't be too impressed with Abbott's writing today, but in his own day it seemed wonderful. He was its most popular juvenile writer. Many authors followed in his footsteps and improved on his methods. The cheerful, hardworking Congregational pastor paved the path for what has become a major subsection of the publishing industry.
Bibliography:
Abbott, Jacob. Rollo in the Woods. Boston: Phillips, Sampson and Co., 1857. Source of the Image.
"Abbot, Jacob." Dictionary of American Biography. New York : Scribner, 1958-1964.
"Jacob Abbott." http://www.readseries.com/auth-a/ab-bio.html
Kunitz, Stanley American authors, 1600 - 1900: a biographical dictionary of American literature. New York: The H. W. Wilson company, 1938.
Various encyclopedia and internet articles.
Last updated July, 2007.