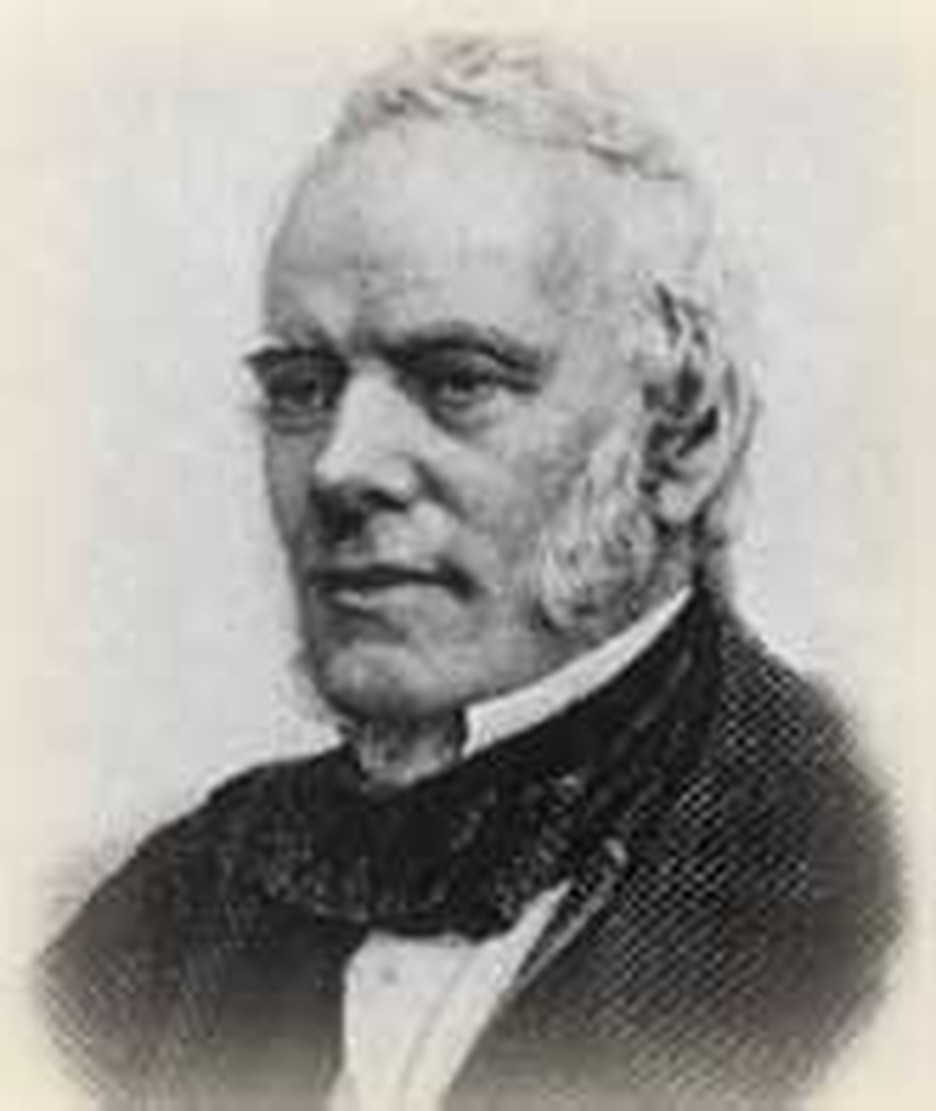 Without George Fife Angas, the Province of South Australia would have had an even tougher start than it did. The Baptist businessman has been described as "one of the best friends the colony ever had." In promoting its interests, he risked a large proportion of his own capital. He expected profits, of course, and eventually got them, but he also aimed to achieve certain spiritual results.
One of his religious goals was to establish the colony as "the headquarters for the diffusion of Christianity in the Southern hemisphere." To achieve this, he used the press, the pulpit, the rostrum and his pocketbook to urge evangelical Christians to migrate to the colony, even sponsoring their passage and land purchases himself, and appointing directors who shared his faith. Among those he enabled to migrate to South Australia were a group of several hundred German Lutherans who had refused to accept a state-imposed church in Prussia.
Another of his religious goals was to create a colony where dissenters (those who disagreed with the Church of England) could worship without interference. He and his allies succeeded in separating church from state in South Australia.
Born in England at Newcastle on Tyne, Angas imbibed his father's puritanism, which was reinforced by a devout brother and a Latin tutor. George was baptized at twenty. His father was a coach builder and Angas worked for him. He found he had an aptitude for banking and eventually founded three banks, including the South Australian Banking Co. in 1840.
Throughout his life Angas was active in numerous religious charities: Sunday schools, abolition societies, seaman's unions, missions and many more. He considered that his wealth was given him for use in the Lord's work. However, all was not financial roses. He came close to ruin on more than one occasion because of "bubbles" that burst, dishonest agents, and economic downturns. At times, he suffered from health problem, too, and deep depression, brought on by business cares, overwork, a nervous disposition, and inability to sleep.
In 1851, Angas himself migrated to South Australia, where he exerted a strong influence on the colony's affairs as a member of the legislative council. His stern views and opposition to democratic trends did not make him popular. For instance, convinced that the Church of Rome taught error and opposed religious liberty, he tried to restrict Catholic immigration to South Australia, and bar Catholics from public office. He was chagrined when one of his sons married an Irish Catholic woman.
For all his sternness, Angas exhibited a lifelong generosity toward those in need. A private secretary, Henry Hussey ennummerated many such instances which occurred even while Angas' own wife was dying; his personal sufferings did not cause him to forget those of others.
Angas died at his South Australian home on this day, May 15, 1879, the richest man in South Australia. All in all, his determination, values and business sense had greatly benefitted his adopted land. Many features in South Australia are named for him.
Bibliography:
"Angas, George Fife." Australian Dictionary of Biography; general editor John Ritchie. Carlton, Vic. : Melbourne University Press, 1991.
"Angas, George Fife." The Dictionary of National Biography, edited by Leslie Stephen and Sidney Lee. London: Oxford University Press, 1921 - 1996.
Hilliard, D. L. "Angas, George Fife," in Biographical Dictionary of Evangelicals. Leicester, England ; Downers Grove, Ill. : InterVarsity Press, 2003.
Hussey, Henry. Colonial Life and Christian Experience. http://www.mun.ca/rels/restmov/texts/hhussey/clace/CLACE17.HTM
Various histories of Australia such as A. G. L. Shaw's A Short History of Australia. New York: Praeger, 1967; Manning Clark's A Short History of Australia. New York: New American Library, 1969; and internet sites.
Last updated May, 2007.