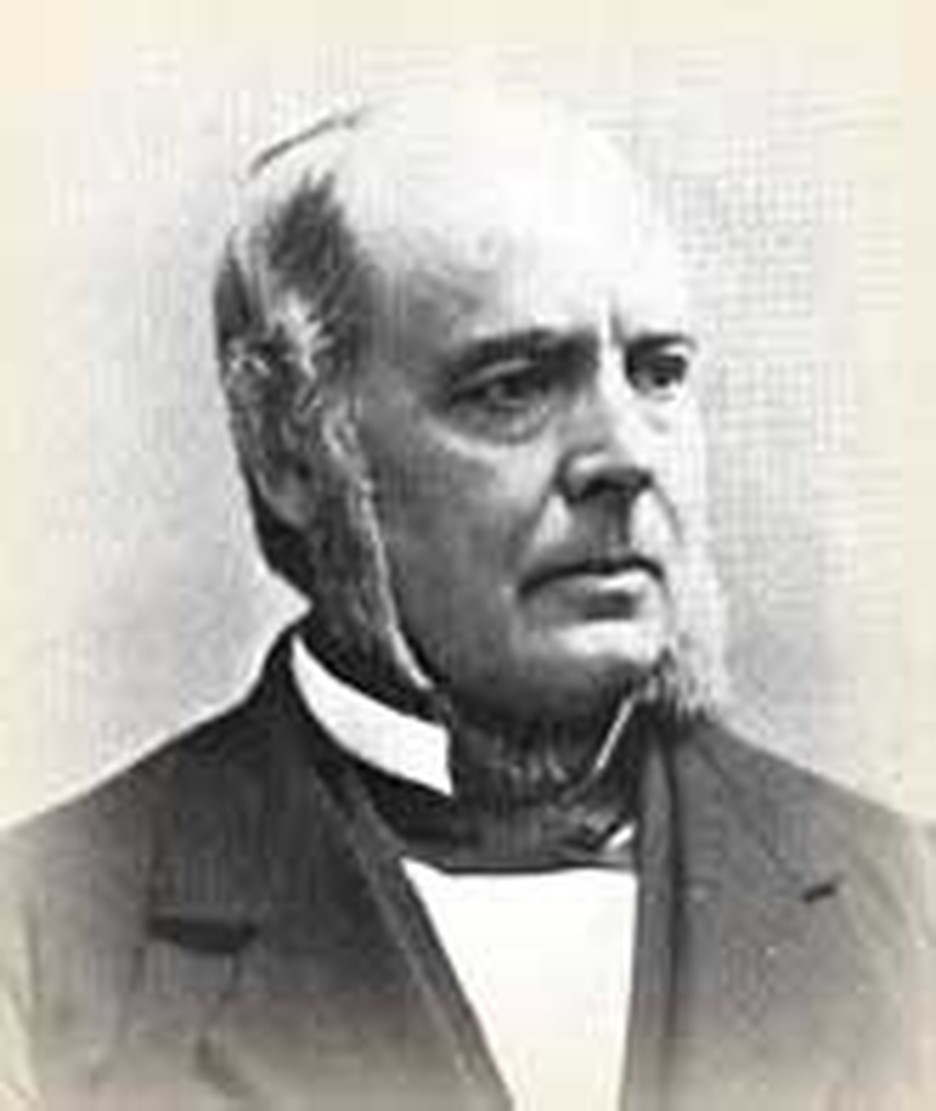 "Ben, we would pay for your education." The offer by the Presbyterian minister of Gowanda, New York was tempting. Benjamin Roberts didn't smoke, drink or curse. He worked hard on the farm, stood at the top of his school class, read avidly and memorized whole chapters of the Bible. To outward appearances, he looked like an ideal candidate for the ministry.
But Benjamin shook his head. "I cannot accept your offer," he said. "I have not been converted."
The Presbyterian minister left, impressed that Benjamin was a very modest young man. He made him the same offer again later. But Benjamin had been deadly serious. He rejected it again.
Born on this day, July 25, 1823, in the rolling hills of Western New York, he grew up honest enough to admit that, whatever his outward character, inside he was "ambitious, proud and worldly." Ambition drove him to become a school teacher at age sixteen and afterward to enter a law office in Little Falls, New York. People at home began to pray for him. He resisted God's Spirit, however, thinking that to give in to God would be unmanly.
A stammering testimony by a poor tradesman in an otherwise lifeless church brought Benjamin under deep conviction. However, he pleaded with God to allow him to pursue his chosen career. God insisted on being boss. For three weeks Benjamin argued. "Christ demanded an unconditional surrender," he said. Benjamin finally yielded and was filled with joy. He was twenty years old.
If pleading law cases required hard study, so must pleading for souls. Benjamin made up his mind to prepare thoroughly and entered Wesleyan University in Connecticut. After his graduation, he was admitted to the Genesee Methodist conference. He married Ellen Stowe, had seven children, and pastored churches in New York state.
But in 1857, his life changed. He wrote an article criticizing the Methodists for departing from principle. "As a denomination, we are just as liable to fall by corrupting influences, as any were that have flourished before us," he wrote. He pointed out that some pastors had joined secret societies such as the Masons and Oddfellows. Others charged pew rents, a practice that made their income more secure but discriminated against the poor. Frivolity was tolerated. But worst of all they changed the gospel by substituting love and self sacrifice as the means of salvation in place of faith in Christ.
Benjamin saw these trends eroding the purity and spiritual fire of the church. If the church was going to allow pleasure lovers into communion, he wrote, "it needs no prophet's vision to foresee that Methodism will become a dead and corrupting body, endeavoring in vain to supply...the manifested glory of the divine presence, which once shone so brightly in all her sanctuaries."
After he publicly stated his objections, Benjamin Roberts was first censured and then expelled from the Methodist Church. He led a movement to form the Free Methodist denomination and published a magazine, The Earnest Christian. He founded a college and wrote a number of books. Seventeen years after his death, the Methodists formally acknowledged that they had wronged him.
Bibliography:
Roberts, Benson Howard. Benjamin Titus Roberts : a biography by his son. North Chili, New York: "The Earnest Christian" Office, 1900.
Various internet articles such as "B. T. Roberts" at Wikipedia.
Last updated June, 2007.