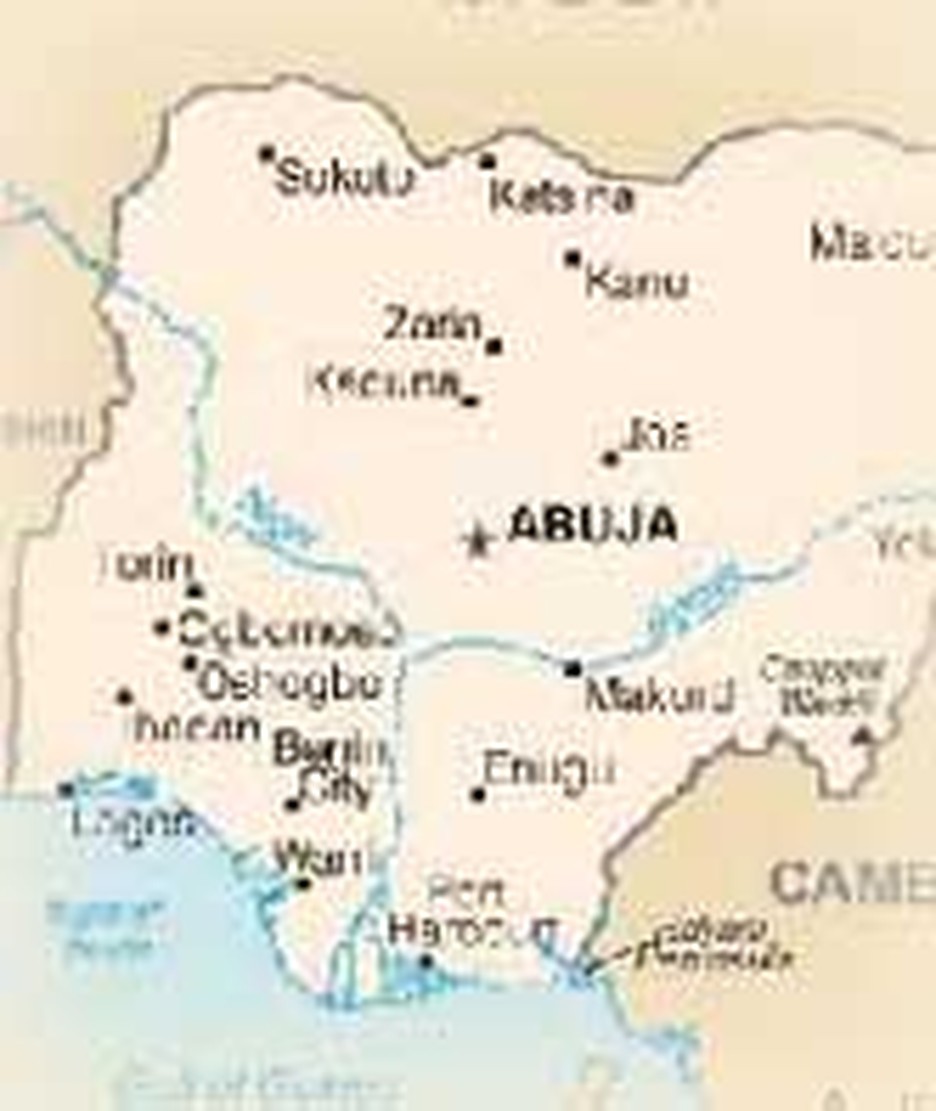 The steamer S. S. Boma rode off the coast at Lagos, Nigeria on this day, October 28, 1892. It had sailed from Liverpool forty-eight days before, aiming at no fixed schedule but staying in each port as long or as short a time as it needed. The deck bustled with activity as goods were lowered into a surf boat for transfer to a branch steamer. (Improvements to allow Lagos Harbor to accommodate ocean-going vessels did not begin until 1907.)
Eager at the prospect of going ashore were Edith Warner and two missionaries traveling with her--Sidney Hill, the newly appointed bishop of the territory, and his wife. The Boma had not been built with women passengers in mind; and the food served--mostly salt beef--had been enough to give her a queasy stomach even apart from the motion of the sea. But the transfer was certainly no more dignified. First she had to be lowered into the surf boat then paddled to the local steamer and hauled up by a crane to its deck.
But once these swaying rides down and up were done and the rest of the cargo transferred, the steamer began to move toward shore. Edith's thirty-three years as a missionary in Africa were about to begin. A couple months after she arrived, she steamed with Mr. And Mrs. Hill up the Niger to Onitsha. Africans crowded the shore to gaze at the unfamiliar sight of white women. They nicknamed her Omenwa, which means "pet child" for they thought she was Mrs. Hill's daughter.
Edith never thought of herself as a heroine. A calm woman with a gift for music, her role was quite different from that of Mary Slessor, who worked 150 miles away. She was not a great adventurer, challenging African chiefs and judging local disputes as was the Scotswoman. But Edith won hearts through steady years of teaching African daughters. Like Mary Slessor, she tried to protect the twins that Africans threw away, for their belief taught that twins were cursed. In 1899, she opened a place to rear these unfortunates.
Her main work was to teach organization, music, catechism and practical skills such as baking. But Edith had adventures enough. She made her first mission trek in 1896. In this and other trips she discovered what it meant to be the first white woman--often the first white person--ever seen. Hundreds of Africans gathered just to see her. However, on later trips, she was driven away from villages that were hostile to the government.
On one trek, she suffered from heat and rain. The home where she was supposed to rest had collapsed. The local Africans had never before seen a white person and were terrified. They refused her a place to stay. Weary as she was, she had to march on in darkness. Through all such adversity, she maintained a good humor.
It is hard to measure the influence of a woman such as Edith. Thanks to the training she offered, pastors were able to find wives who shared their concern for the things of Christ. Because girls from enemy villages became school friends, tribal rivalries were healed. The sweet music her skilled fingers drew from her violin attracted listeners to Christ. A slave girl, who was converted to Christ through Edith's teaching, returned to the very people who had cruelly sold her to tell them about Christ.
In 1924, Edith had to return to England for an operation. She died the following year.
Bibliography:
Basden, G. T. Edith Warner of the Niger. Seely Service and Co, 1927.
The Encyclopedia of World History http://Bartleby.com
Last updated June, 2007.