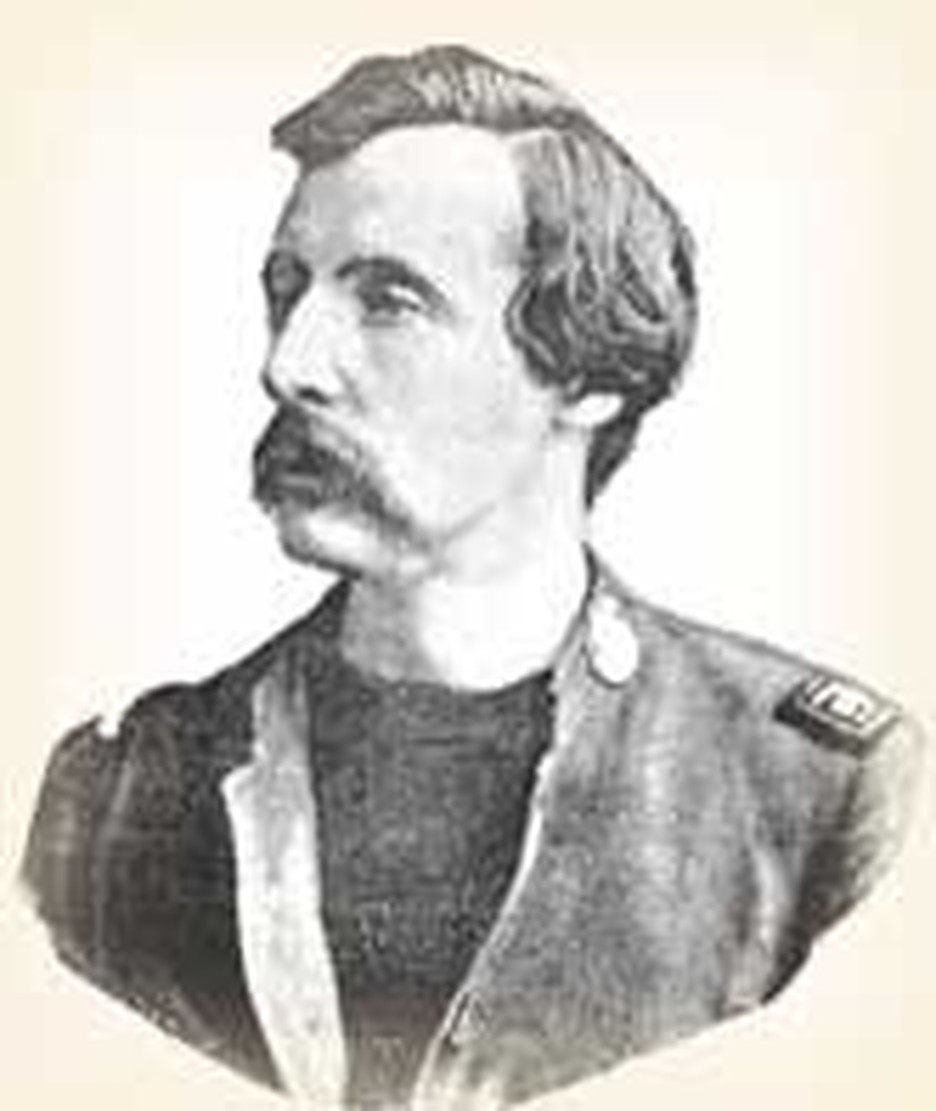 Ballington Booth was born on this day, July 28, 1857 into one of the most extraordinary families the world has known. His father and mother were the famous evangelists William and Catherine Booth, founders of the Salvation Army, and their children were trained to become evangelists themselves. Ballington did, playing at church as a child. As he grew older, he possessed a tall, handsome and striking appearance and exhibited great natural gifts, so that he commanded attention wherever he went.
His talent equalled his looks. A reporter once remarked that when Ballington "devoted himself to religion, the stage lost a good actor, the forum an orator." He did not hesitate, for instance, to twist his black hair into mock horns as he spoke of the devil.
Ballington married the lively and beautiful Maud Charlesworth. The two would work well together. After serving in various capacities, including as leaders of the Australian Salvation Army, Ballington was asked to head the American work, which would still be directed from England. He and Maud arrived in the United States in 1887, under the clear understanding that this was to be a temporary assignment. The two fell in love with the country and became naturalized American citizens.
Unfortunately, the administrative structure which tried to manage the American Army from across the Atlantic in England did not work well. Ballington introduced a more democratic and patriotic tone. Friction grew with the home office. In 1895, William reassigned his son. Ballington refused to leave. He seceded from the Salvation Army in January 1896 and asked its leaders to join him in forming a new organization. He had barred his sister Eva from the meeting. The entire Army seemed prepared to follow him, but Eva saved the day for the Salvation Army by climbing a fire escape, bursting into the room and convincing many leaders to stay with the old organization.
Ballington quickly founded the Volunteers of America. Almost immediately, Maud opened a successful prison work. The Volunteers would always be known most for their social work, which continues to this day, most notably with efforts to provide housing for the elderly.
Recommended
Ballington spoke from end to end of the United States, calling men to salvation. He wrote the wonderful hymn:
The cross that He gave may be heavy,
But it ne'er outweighs His grace;
The storm that I feared may surround me,
But it ne'er excludes His face.
He died in 1940. By then the Volunteers had over seventy posts and a membership of about 8,000.
Bibliography:
"Ballington and the Volunteers of America." http://www1.salvationarmy.org/
"Ballington Booth." http://www.cyberhymnal.org
"Booth, Ballington." Dictionary of American Biography. New York: Scribner, 1958 - 1964.
Chesham, Sallie. Born to Battle; the Salvation Army in America. New York: Salvation Army, 1965, especially pp. 42-42, 74-75, 84, and 93-96.
Coutts, Frederick. No Discharge in this War; a one-volume history of the Salvation Army. New York: Salvation Army, 1974, especially pp.49-50.
"Historic Facts." Volunteers of America. http://www.volunteersofamerica.org
Last updated June, 2007