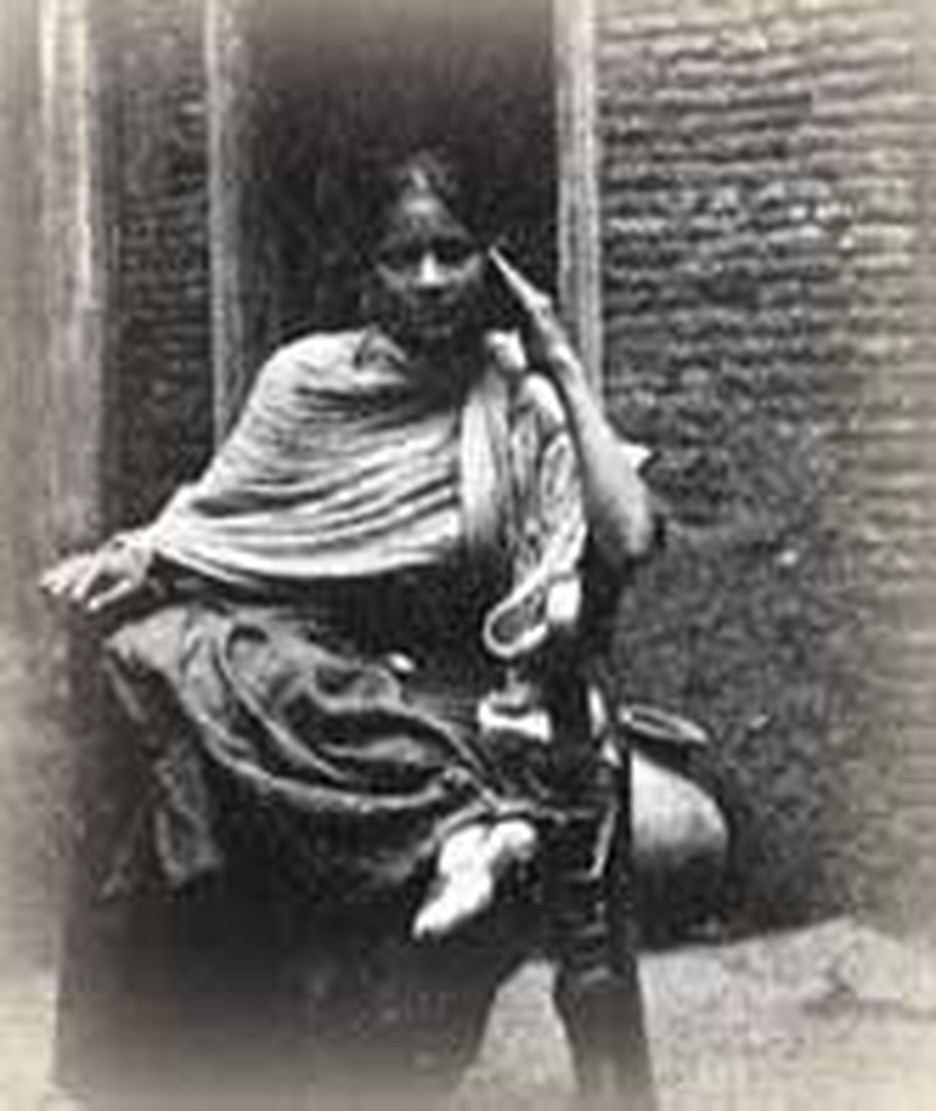 Charlotte Tucker was 54 years old when she went to India as a missionary. She did so at her own expense. Born on this day, May 8, 1821, she was daughter of Henry St. George Tucker, former director of the East India Company. Wealthy and gracious, she published many children's books under the name "A Lady of England." She had not been able to go to India earlier in her life because, for eighteen years, she had the care of her aging parents and of nephews and nieces whose father had been killed during a mutiny in India.
Her nephews and nieces said, "No one could play games like Aunt Char; she seemed younger than the youngest of us." She also liked to dance with them or read Shakespeare aloud while knitting. No one wanted to see her go.
Before leaving England, Charlotte studied Hindustani, afraid she would not be able to learn a new language at her age. As soon as she arrived in India, she put her limited knowledge of the language to work, stammering out words and phrases such as, "The Lord Jesus is here; He gives blessing." Consequently, she mastered Hindustani within a year. Her plan was to work in the Zanenas, the women's enclosures. And she did. By her death eighteen years later, she had access to 170 homes. She also assisted for many years at a boys' school.
In order to fit in with the Indians, she determined to "Orientalize" her mind. Thus at her first church service, she sat on the floor with the native Christians. That was always her way. She would even have adopted the sari as her dress if the other missionaries had not forbidden it.
So glowing was her testimony, especially when she played music and sang, that Indian Christians would walk for miles just to behold her shining face. Everyone called her "Auntie."
Every year she took a one month vacation. During it she would write a story or two--meditations on Christ's teachings--parables and allegories which proved particularly apt for Indian readers. Titles like Eight Pearls of Blessing or The Bag of Treasure enjoyed brisk sales which increased after her death in 1893.
Bibliography:
Andrews, C. F. The Renaissance in India. London: Church Missionary Society, 1912.
Montgomery, Helen Barrett. Western Women in Eastern Lands. New York: Garland, 1987.
"Tucker, Charlotte." Evangelical Dictionary of World Missions; general editor, A. Scott Moreau. Grand Rapids, Michigan: Baker Books, 2000.
"Tucker, Charlotte Maria." Anderson, Gerald H. Biographical Dictionary of Christian Missions. New York: Macmillan Reference USA; London: Simon & Schuster and Prentice Hall International, 1998.
Last updated May, 2007.