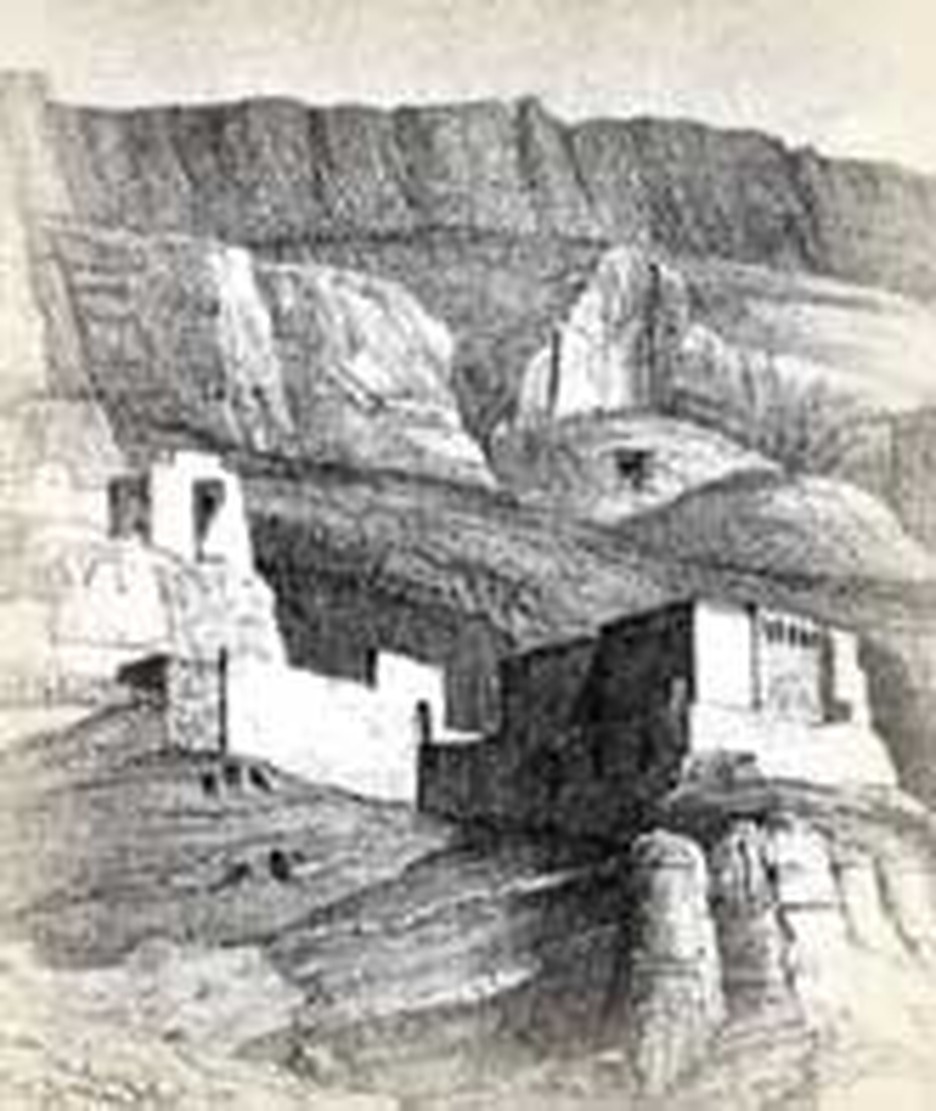 When Asahel "Hakim" Grant rode into Lezan, the first of the Nestorian mountain towns he visited, he did so with uncertainty. What hostility would he face? To his relief, the people greeted him warmly, inspired to friendship by a blind man whose sight he had restored some years before through removing a cataract.
Grant had become a doctor and married at a young age, settling in Pennsylvania. When his first wife died in 1831 after only four years of marriage, he moved to New York where he built a large and lucrative practice. He remarried. A missionary conference inspired him to step forward to serve among the Nestorians.
The doctor supposed that this ancient Christian sect were descendants of the ten "lost tribes" of Israel (Israelites exported by the Assyrians in the 8th-century BC). He wrote a book about them with the lengthy title The Nestorians; or, The lost tribes: containing evidence of their identity; an account of their manners, customs, and ceremonies; together with sketches of travel in ancient Assyria, Armenia, Media, and Mesopotamia; and illustrations of Scripture prophecy. It was a bestseller.
Before publication of his book, Grant's wife Judith died of an unidentified fever. A woman who emanated Christian zeal and love, she was adored by all who knew her. Some months later, Grant's twin daughters, who had been in good health, died within weeks of each other of unrelated contagions. Grant himself was seriously ill. In Mardin, he was was house-bound for several days owing to weakness. Finally he felt well enough to take some exercise. While he was riding outside the city, a rioting mob attacked his residence, intending to kill him.
Grant loved the Nestorians. For them he put his life at risk from mobs, bandits, cold, dysentery and near-drowning; for them he neglected his own sons. Yet his strenuous efforts to open a mission among these ferocious relics of Eastern Christianity magnified their threat in the eyes of Muslims and helped bring about their destruction by a coalition of Turks and Kurds. Grant had urged the Nestorians to make peace with their enemies but they failed to do so; perhaps some of the blame falls on him: invited to the negotiations, where his commonsense might have made a difference, he refused. The Nestorians unwisely did not prepare for the coming war, certain of their own invincibility; in fact, they aggravated the situation with acts of provocation.
Called away from Asheetha, where the Nestorian patriarch resided, to tend a painful boil on an enemy's neck, Grant cheated death again. While he was gone (so sick that he could hardly stand, but nonetheless tending patients) the Muslims and Kurds attacked. Grant escaped through treacherous territory to Mosul where he labored for several months, assisting Nestorian fugitives who poured out of the mountains.
The following year he contracted typhus from the refugees he was tending. Feverish and wandering in mind, he died on this day, April 24, 1844, aged just 36. He was buried the next day; high dignitaries attended the funeral. All Mosul wept.
Bibliography:
"Grant, Asahel." National Cyclopedia of American Biography. New York : J.T. White, 1930 -
"Grant, Asahel." Appletons Encyclopedia. http://www.famousamericans.net/asahelgrant/
Robert, Dana L. "Grant, Asahel." Biographical Dictionary of Christian Missions. Editor Gerald H. Anderson. New York: Macmillan Reference USA; London: Simon & Schuster and Prentice Hall International, 1998.
Taylor, Gordon. Fever &Thirst. Chicago, Illinois: Academy Chicago Publishers, 2005.
Posted April, 2006. Last updated June, 2007.