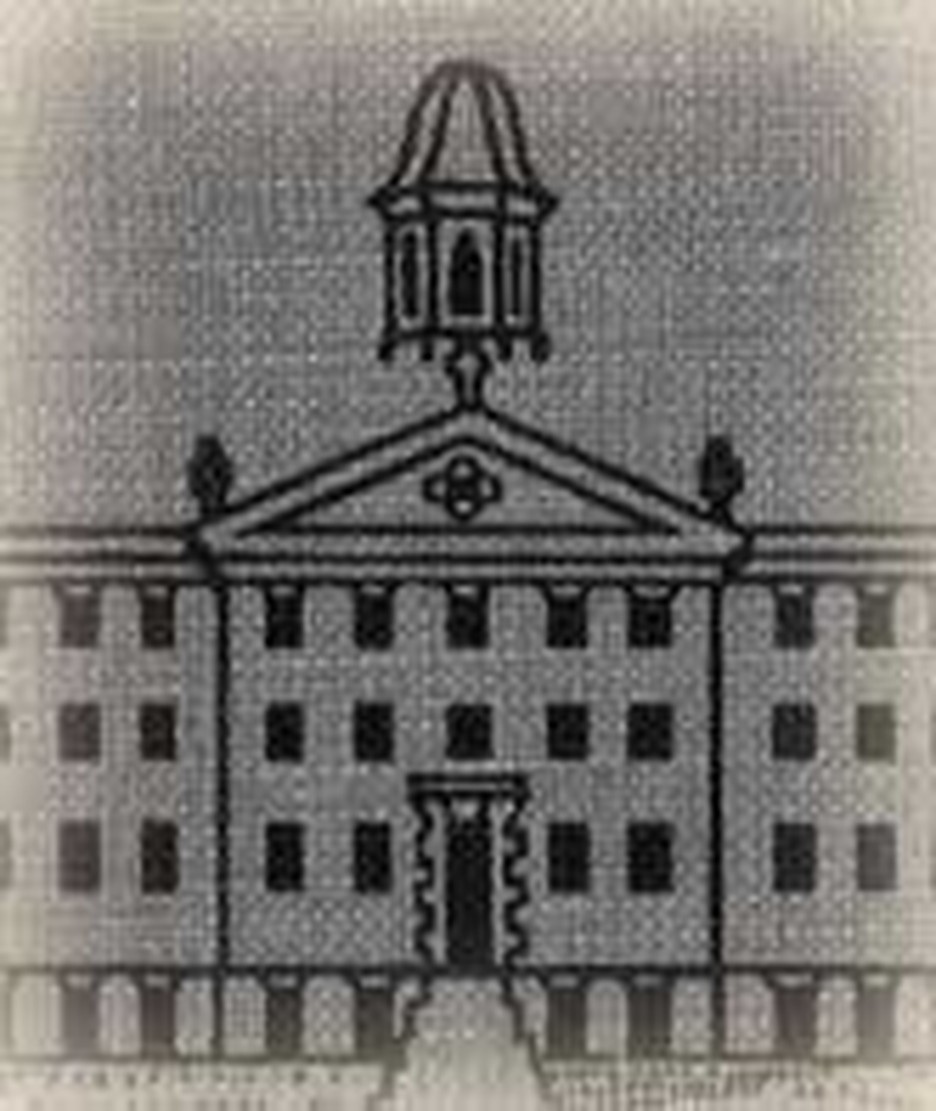 Who is he that speaks? It is the voice of 'Immanuel, God with us.' What man or angel could invite a guilty world to come to him. Neither Moses nor Elijah, nor Paul, nor John, presumed to call men to look to them for rest. Only He in whom 'dwelt all the fulness of the Godhead bodily,' could give rest to every troubled soul."
The preacher was Alexander Archibald, a man who had memorized the catechism at seven, and begun his Latin studies even earlier. As a youth he was an expert swimmer and horseman. At seventeen he made a public profession of faith in Christ. He preached his first sermon shortly afterward, without any preparation, because he was asked to fill in at the last moment. He spoke so clearly and confidently that the Presbyterian Church licensed him to preach when he was just nineteen. The move was justified: Alexander soon led a revival in North Carolina.
After 1812, the lecture halls of Princeton were also stirred by his passion for Christ. For Archibald had urged the creation of a seminary; and on this day, August 12, 1812, the denomination chose him to be the first Professor at the Theological Seminary of Princeton. He not only organized all the courses but taught them all himself! He stamped the seminary with deep scholarship and Christian fervor.
Princeton began as The College of New Jersey in 1746 as a result of the Great Awakening. Like many of the early colleges and universities of the United States, it was established mostly to teach ministers. Several of its key supporters were graduates of the "Log College" run by fiery revivalist Gilbert Tennent.
For centuries, a single individual could master in a lifetime all that was taught at university. But knowledge increased so much after the scientific revolution that by the nineteenth century no one man could learn all there was to know. Educational leaders found it necessary to create separate medical schools, law schools and seminaries. Seminaries were also needed to provide pastors for the growing population of the western United States. Princeton Theological Seminary was opened in response to these developments.
Its purpose was "to unite in those who shall sustain the ministerial office, religion and literature; that piety of the heart, which is the fruit only of the renewing and sanctifying grace of God, with solid learning; believing that religion without learning, or learning without religion, in the ministers of the gospel, must ultimately prove injurious to the church."
Archibald combined the learning and faith that the school hoped to impart to its students. For example, because zealots claimed that the Bible forbids drinking, he deliberately sipped a little wine in company just to show that the Bible says nothing of the kind.
Recommended
His appeals were not just intellectual but to the heart, as these words from his sermon show: "Do not for a moment suppose that you must make yourself better, or prepare your heart for a worthy reception of Christ, but come at once--come as you are. He saves none because their sins are comparatively few and unnoticed by their fellow-men; he rejects none because their sins are many and great....The promise is that he will give you rest. And this includes pardon and acceptance with God. It includes a deliverance from the condemnation and the tyranny of sin, from fear and remorse, from all spiritual enemies and all vain self-righteous hopes. It is a cordial for an accusing conscience, it is consolation for the oppressed, it is peace for the troubled spirit, it is a balm for every evil that can afflict us in our passage through life, and it is the earnest and pledge of the glorious, pure, eternal rest of heaven."
Bibliography:
Alexander, Archibald. Thoughts on Religious Experience. Philadelphia: Presbyterian Board of Publication, 1841.
"Alexander, Archibald." Dictionary of American Biography. New York : Scribner, 1958-1964.
Alexander , James W. Life of Archibald Alexander (New York, Scribner, 1856).
"Christ's Gracious Invitation." The sermon passages are quoted from this sermon from a text at the University of North Carolina at Chapel Hill, which may be used freely by individuals for research, teaching and personal use as long as this statement of availability is included.
Loetscher, Lefferts Augustine. Facing the Enlightenment and Pietism : Archibald Alexander and the founding of Princeton Theological Seminary. Westport, Connecticut: Greenwood Press, 1983.
Mills, W. Jay. Glimpses of Colonial Society and the Life at Princeton College 1766-1773. Philadelphia: Lippincott, 1903.
Wallace, P. J. "Alexander, Archibald." Biographical Dictionary of Evangelicals. Timothy Larsen, editor. Downers-Grove, Illinois: Intevarsity Press, 2003.
Various encyclopedia and internet articles.
Last update June, 2007