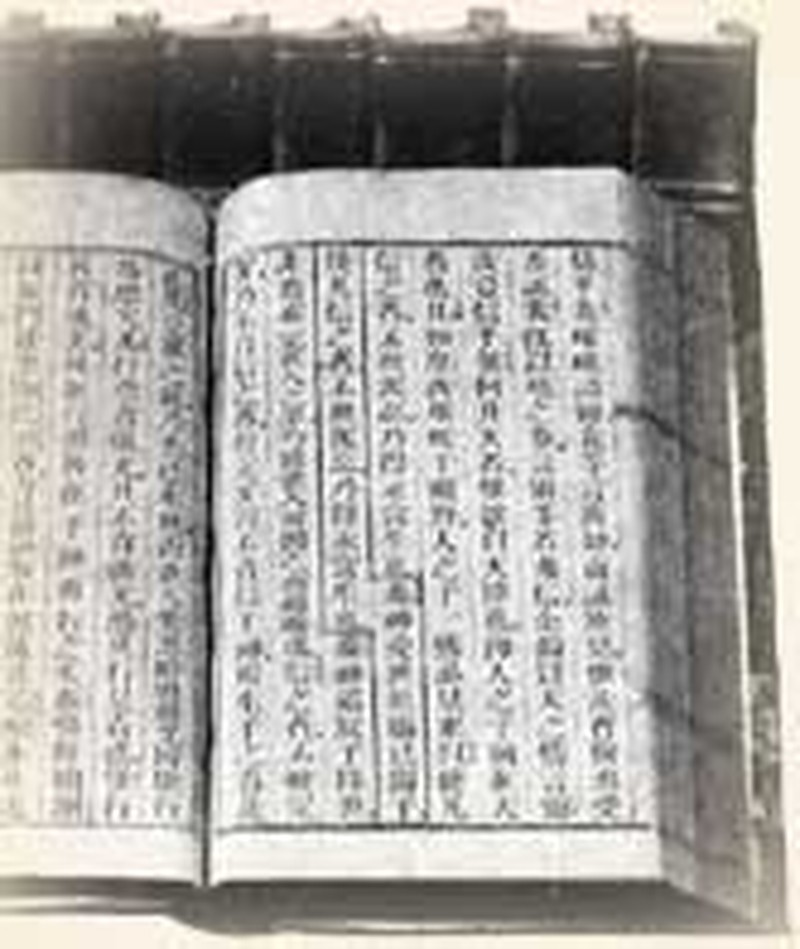 "I have sat in this chair for over twenty years," said Bishop Samuel Isaac Joseph Schereschewsky (pronounced sher-eh-sheff-skee). "It seemed very hard at first. But God knew best. He kept me for the work for which I am best fitted."
The reason that Samuel was in a wheel chair was because he had been felled by overwork and sunstroke that left him paralyzed. He typed the last 2,000 pages of one of his Bible translations using a single finger: all of his other fingers had stopped moving.
Samuel was the last person one might have expected to end his life working for Jesus from a wheelchair. He was born a Jew in Lithuania in 1831 and when he reached youth, decided to become a rabbi. The University of Breslau was a place for rabbis to train and that is where he went.
But things did not work out as he expected. The London Society for Promoting Christianity among Jews sent him a copy of the New Testament in Hebrew. Through reading this text, Samuel converted to Christ.
He dropped out of the rabinnical school, walked 500 miles to Germany, and sometime later sailed to America where he eventually studied theology. Samuel was twenty-nine when Bishop Boone ordained him in St. George's Church, New York City. The Lithuanian convert was now a priest of the Episcopal church and was sent to work in Shanghai, China. Eight years after his arrival in China, amiable Susan Mary Waring arrived as a missionary from Brooklyn. Within two weeks they were engaged to be married.
Samuel had a genuine gift for languages. Before his death in 1906, he had done an extraordinary amount of translation. Working by himself, he translated the Old Testament into Chinese Mandarin and the gospels into Mongolian; he helped translate the New Testament into Mandarin and prepared a dictionary of the Mongolian language. In addition to that, he translated the Book of Common Prayer into Mandarin and translated the Bible into Wenli. Those in a position to know, considered him one of the world's top experts on the Orient.
So great was respect for Samuel and his saintly life, that he was asked to be Bishop of Shanghai in 1875. He turned it down. But in 1877, the job was pressed on him again and he accepted. He was consecrated in Grace Church, New York. However, he held the position for only a few years before the sunstroke felled him.
When Western doctors could not help, he asked to return to China. This request was refused. He then acquired a typewriter and spent the rest of his life doing what he did best: translation. Most of that time, he was in that wheel chair.
Samuel is commemorated on this day October 15, in the Episcopal and Anglican traditions.
Bibliography:
Beach, Harlan P. Princely Men in the Heavenly Kingdom. New York: Young People's Missionary Movement, 1903; source of the picture.
Erdman, Mabel H. Answering distant calls, edited by Mabel H. Erdman for the Student Volunteer Movement. New York, Association Press, 1942.
Morgan, Donn F. "Translating and Witnessing: Being Faithful Interpreters in Mission." http://cdsp.edu/freshthinking/sawp_translating.html
"Samuel Isaac Joseph Schereschewsky. Scholar, translator, bishop, patron saint of the Anglican Mailing List Cyberparish." http://www.stsams.org/photo/SIJSbio.html
"Samuel Isaac Joseph Schereschewsky. Scholar, Translator, Bishop" http://justus.anglican.org/resources/bio/267.html
Last updated June, 2007.