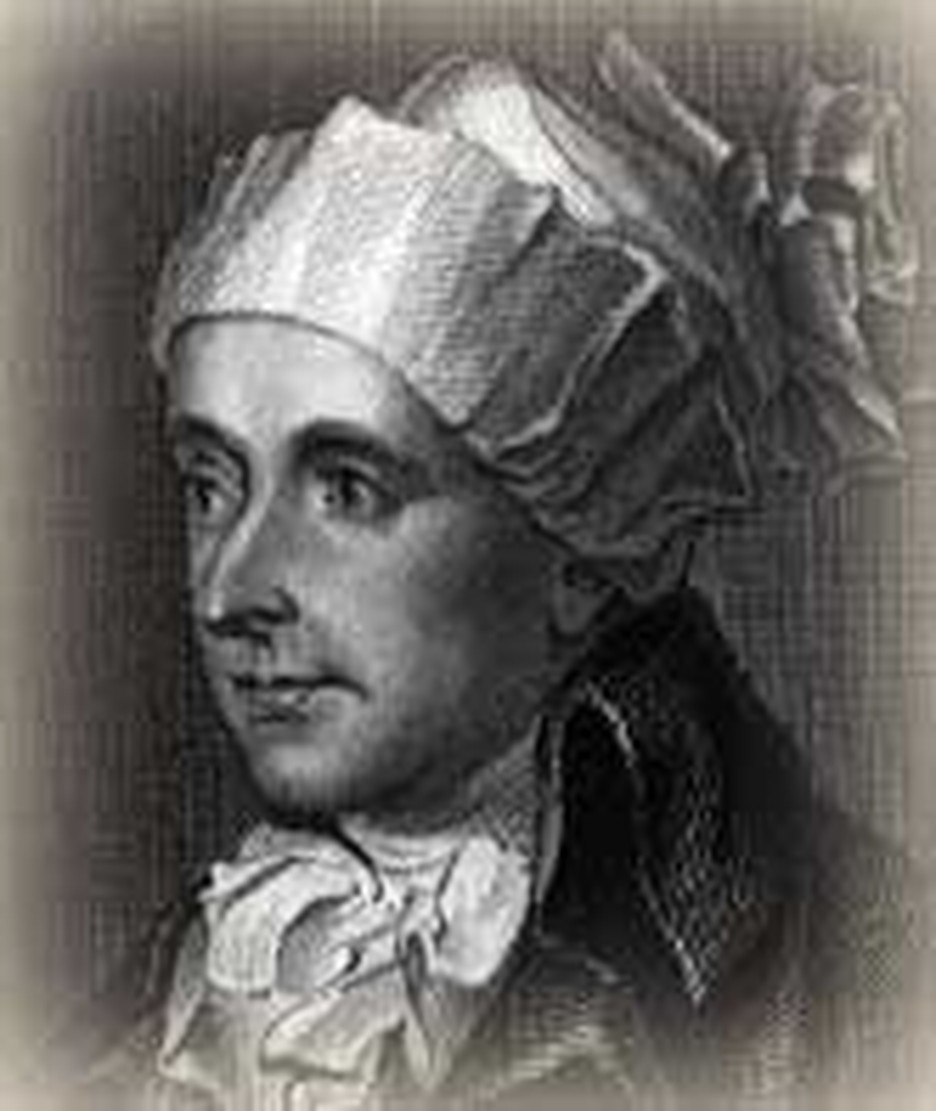 God...
...moves in a mysterious way
His wonders to perform;
He plants His footsteps in the sea
And rides upon the storm.
William Cowper, who wrote that hymn, was born in England on this day, November 26, l73l. His life was full of personal anguish. At five, his mother died, and Cowper, a timid and sensitive child, was treated with great cruelty by an older boy. Other school experiences were also painful. At eighteen William began to study law, and fell in love with his cousin Theodora Cowper, but her father did not approve of the match. Neither of them ever married.
After completing law studies he made little exertion in the field. Later he was offered a government position for which he would have to be examined. William was so terrified of having to answer questions that he worked himself into a fit of madness. At one point, he became so despondent that he attempted suicide. After time in a private asylum, he recovered his reason. Cowper moved to the country town of Olney, where John Newton, the ex-slaver, was pastor. Soon they were close friends.
In 1771, Newton, became concerned with Cowper's increasing melancholy. Hoping to lift his spirits by keeping him busy, Newton suggested that he and Cowper co-author a book of hymns. Newton himself often wrote hymns to illustrate his Sunday sermons. "Amazing Grace" is one of the 280 hymns he wrote for the Olney Hymns. Cowper wrote 68 of the hymns, including "Oh for a closer walk with God," "God moves in a mysterious way," and "There is a fountain filled with blood."
The Olney Hymns first introduced Cowper to the world. Cowper kept writing poetry and became famous. He is considered one of the founders of the English Romantic movement. His "John Gilpin" is a children's favorite. In his best work, "The Task" Cowper continues to praise his Creator. He once said that of all the gifts God gives to us, God, Himself, is the greatest. However, as he neared death, his melancholic mental state reasserted itself and he became convinced that he was one of the souls that his rigorous Calvinist upbringing had taught were predestined to damnation. A poem titled "The Castaway" vividly illustrates his apprehensions.
Recommended
Bibliography:
Adapted from an earlier Christian History Institute story.
Bagehot, Walter. Literary Studies. New York: E. P. Dutton.
Bruce, J. Cowper's Poetic Works. London: Bell, 1910. Source of the image.
"Cowper, William." Dictionary of National Biography. Edited by Leslie Stephen and Sidney Lee. London: Oxford University Press, 1921 - 1996.
Kunitz, Stanley L. British Authors Before 1800; a biographical dictionary. New York: H. W. Wilson, 1952.
Memes, John S. The Life of William Cowper. Port Washington, New York: Kennikat Press, 1972.
Routley, Erik. Hymns and the Faith. Greenwich, Connecticut: Seabury Press, 1956.
Untermeyer, Louis. Lives of the Poets. New York: Simon and Schuster, 1959.
Wells, Amos R. A Treasure of Hymns; Brief biographies of 120 leading hymn- writers and Their best hymns. Boston: W. A. Wilde company, 1945.
Last updated July, 2007.