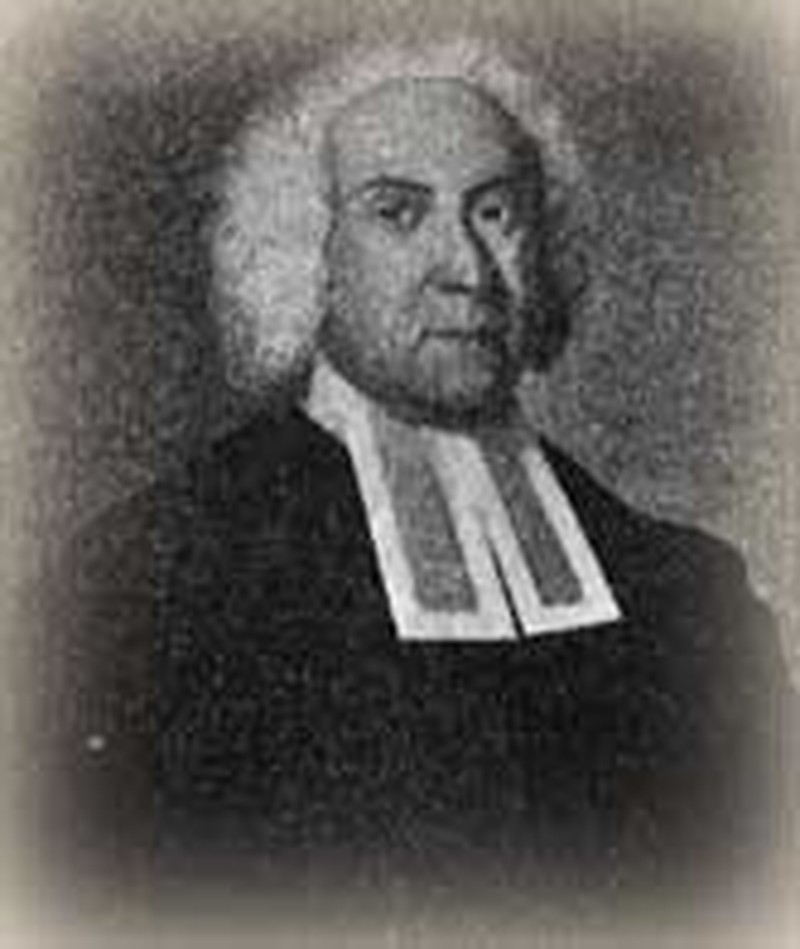 Christianity is a historical religion. It is not just that Christianity has a history, but Christianity recognizes that history is a record of God's works in time. Both the Old and the New Testament Scriptures are full of history, and Christians throughout the centuries have written histories to record God's dealings with men. In America, the first religious journal published was The Christian History, first printed by Thomas Prince on this day, March 5, 1743.
Thomas, born in Sandwich, Massachusetts in 1687, became a Congregational minister. After spending two years ministering in the West Indies and England, he returned to Massachusetts and became co-pastor of Boston's Old South Church, where he remained until his death forty years later. Thomas and his wife were active in the Puritan social life of Boston.
In the 1740s, Thomas was a strong supporter of the revival movement known as the Great Awakening. He invited the English evangelist George Whitefield to preach in Boston and became a leading "New Light," cheering on the revival.
Thomas also saw the importance of history to the present. In 1736, he had written a chronological history of New England based on over 1,500 works he had collected. In 1743 he established The Christian History to report on the revivals sweeping America and Europe. He hoped this would encourage enthusiasm for the things of Christ. He asked pastors to communicate their experiences to him.
One who wrote to him was Jonathan Edwards, who described changes taking place in Northampton: "There has been vastly more religion kept up in the town, among all sorts of persons, in religious exercises, and in common conversation, than used to be before: there has remain'd a more general seriousness and decency in attending the publick worship; there has been a very great alteration among the youth of the town, with respect to revelling, frolicking, profane and unclean conversation, and lewd songs: instances of fornication have been very rare: there has also been a great alteration amongst both old and young with respect to tavern-haunting. I suppose the town has been in no measure so free of vice in these respects, for any long time together, for this sixty years, as it has been this nine years past. There has also been an evident alteration with respect to a charitable spirit to the poor."
The Christian History ran only two years. However, Thomas Prince was so influential that Prince Street and Princeton, Massachusetts were named after him. Francis Asbury, famed Methodist bishop, described reading the work with profit.
Bibliography:
Adapted from an earlier Christian History Institute story.
Asbury, Francis. The Heart of Asbury's Journal, edited by Ezra Squier Tipple. Entry for January 20, 1794. New York: Eaton and Mains, 1904, p. 374.
Avery, Elroy McKendree. History of the United States and its People. Cleveland: Burrows Bro., 1904. Source of the Image.
Kunitz, Stanley. American authors, 1600-1900: a biographical dictionary of American literature. New York: The H. W. Wilson company, 1938.
"Prince, Thomas." Dictionary of American Biography. New York : Scribner, 1958-1964.
The Christian History, Containing Accounts of the Revival and Propagation of Religion in Great-Britain & America. For the Year 1743. Boston, Massachusetts: Printed by S. Kneeland and T. Green, for T. PRINCE, junr. [editor] 1744.
Last updated June, 2007