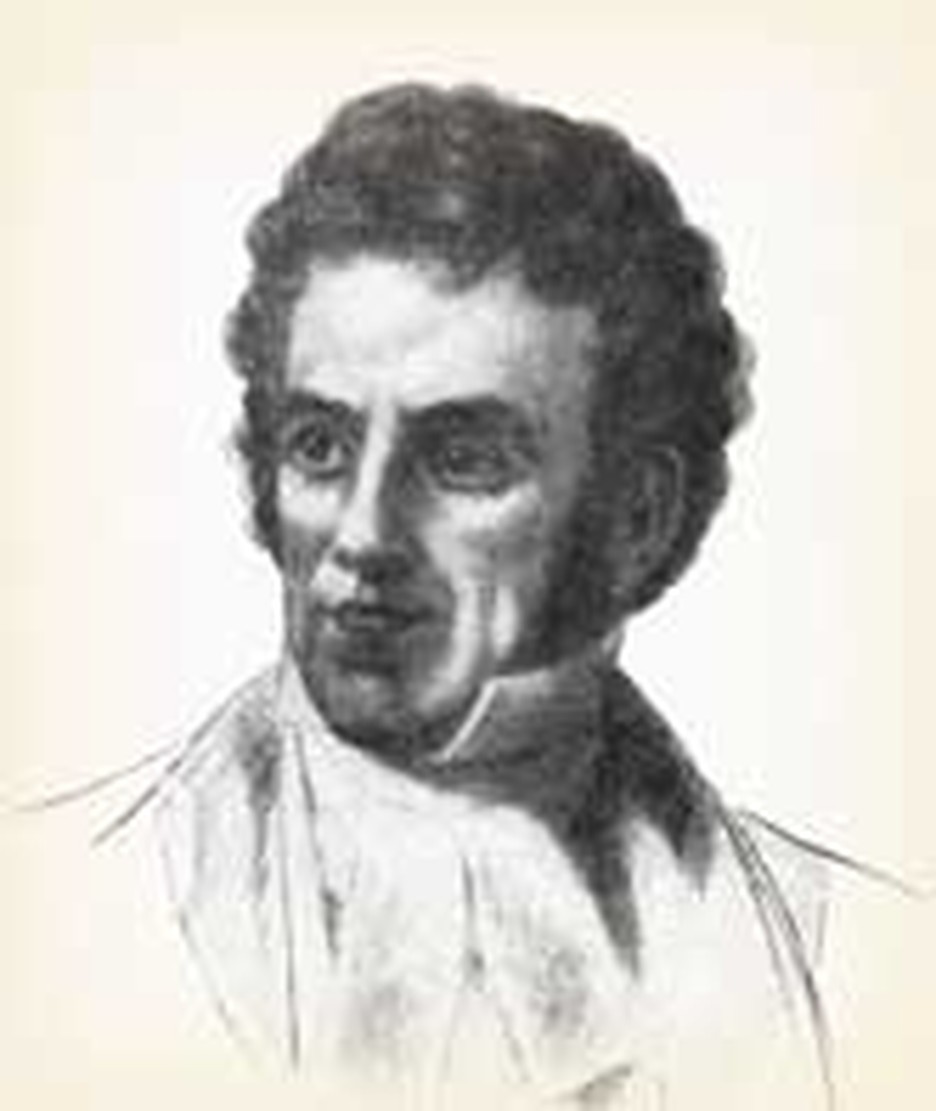 "Wherever shall we put him?" William and Martha Arnold asked themselves. There were already eleven people living in their cramped home on the Isle of Wight, including six children, two maids, Martha's unmarried sister and the parents themselves. The birth of Thomas Arnold on this day, June 13, 1795 forced them to buy property and build a bigger house.
The new home overlooked the harbor at Cowes. Thomas became fascinated with the harbor's military movements and ships. His pious mother and father used this interest as a starting point for the boy's education; and by the time Thomas was six, he was already well-read (his father had rewarded him with Smollett's 24-volume History of England at the age of three!) and deeply interested in geography and history. That year, his father died suddenly of heart trouble.
Soon afterward, Thomas went to boarding school. Surviving intense bullying, he mastered the Latin and Greek classics before he was ten. He particularly relished history because it deepened his religious sense. Concluding that war was sent as punishment for the sins of nations, he believed that the antidote was a deepening of religious faith in a land. Before he was eleven, he announced his intention to become a clergyman.
At sixteen, he entered Oxford where he studied shoulder to shoulder with some of the most spiritually inclined men of the day, among them John Keble, who would later preach the sermon that sparked the Oxford Movement. Thomas was ordained as a deacon and served for several years at Laleham, where he tutored pupils for the universities and worked among the poor.
Appointed headmaster of Rugby in 1828, the sins of its boys appalled him. Bullying, cheating, theft and sexual impropriety ran rampant. Lessons were too often repeated by memory without real understanding. Thomas set out to transform the boys into Christian men.
He took over the school's chaplaincy so that he could preach to the boys himself. His sermons were powerful and moving: he wept openly when he spoke of Christ's passion. A repeated theme in his sermons was that every action is done not only in the secular realm--on earth--but in the religious realm--in the sight of God. A historian, he insisted that no historical event has stronger support than the resurrection.
During his fourteen years at Rugby, Thomas kept a searching eye on the boys. He expelled the worst-behaved and taught the older boys to take responsibility for the younger. Despite his stern manner, he inspired love. Two of his graduates wrote books about him, books which show that his method changed the face of English education. He also modernized the curriculum, introducing European languages, mathematics and modern history.
Thomas' private diary shows that he applied spiritual discipline to himself. "Another day and another month succeed. May God keep my mind and heart fixed on Him, and cleanse me from all sin," he wrote shortly before his sudden death of heart trouble at the young age of 47.
Bibliography:
"Arnold, Thomas." Dictionary of National Biography. Edited by Leslie Stephen and Sidney Lee. London: Oxford University Press, 1921-1996.
Hubbard, Elbert. Little Journeys to the Homes of the Great. New York: William H. Wise, 1916.
Hughes, Thomas. Tom Brown's School Days. Various editions.
Kunitz, Stanley J. "Arnold, Thomas." British Authors of the Nineteenth Century. New York, The H. W. Wilson company, 1936.
Strachey, Lytton. "Doctor Arnold," in Eminent Victorians. http://Bartleby.com
Wintle, Justin. "Arnold, Thomas." Makers of nineteenth century culture, 1800-1914. London: Routledge & Kegan Paul, 1982.
Wymer, Norman. Dr. Arnold of Rugby. With a foreword by Sir Will Spens. Westport, Connecticut: Greenwood, 1953.
Last updated July, 2007.