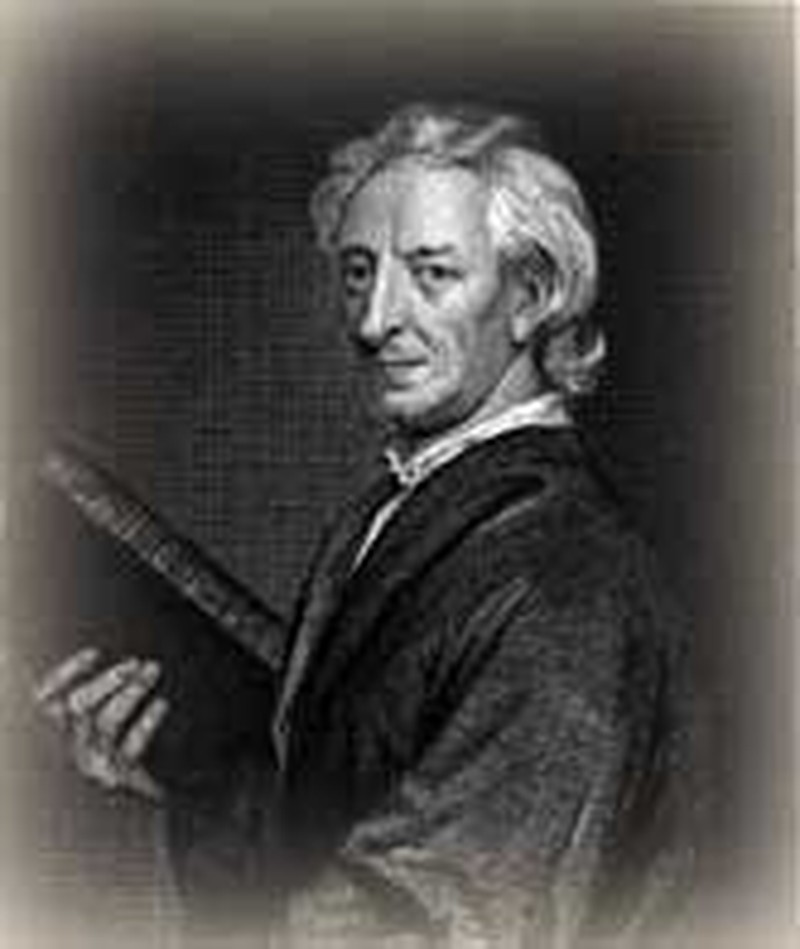 If you have taken a class in English literature, or studied seventeenth-century British history, chances are you've dipped into the diaries of John Evelyn and Samuel Pepys. Both men left vivid, firsthand accounts of their stirring century. But Evelyn's diary is also the account of a man who was mindful of his Creator.
An upper-crust citizen, Evelyn traveled a good deal. In France, he fell in love with twelve-year-old Mary Browne and wed her two years later. After his death, she declared he was tender, affectionate, and faithful, which agrees with his diary and the accounts of other contemporaries. In her will she asked to be buried beside him.
Evelyn loved gardening. He used his green thumb as a means of engaging great men in conversation. These contacts are recorded in his diary. So are sermon notes and religious thoughts. "I dined at my Lord Chancellor's, where being three other Sergeants at Law, after dinner being cheerful and free, they told their several stories, how long they had detained their clients in tedious processes, by their tricks, as so many highway thieves should have met and discovered the several purses they had taken; This they made but a jest of: but God is not mocked." [Evelyn's spelling is modernized]
Evelyn was witness to the fire that destroyed London in 1666. "God grant that mine eyes may never behold the like, who now saw above ten thousand houses all ablaze! The noise and cracking and thunder of the impetuous flames; the shrieking of women and children; the hurry of people; the crash of towers and spires was like a hideous storm! The air was so hot that no one could approach it, so that we were forced to stand still and let the flames burn on unchecked, the mass of fire being about two miles long and one mile broad."
Although royalist in leaning, he did little for the cause of the king in the war with Parliament. However, he did serve the restored kings, and rose to become a commissioner of the Privy Seal under King James II.
James' Catholicism troubled Evelyn greatly. To avoid approving documents that circumvented Parliament in an attempt to restore outlawed Roman Church forms, he either did not show up for his duties, or found excuses for delay: "I went to my house in the country, refusing to be present at what was to pass the next day at the Privy-Seal." He was relieved by the arrival of William and Mary, who were firmly Protestant and whom he hoped would not abuse their authority as James had. There would be no more crises of conscience for Evelyn in their government.
John Evelyn died on this day, February 27, 1706, at the age of 86, having helped found the Greenwich Hospital and bravely nursed men during the plague years. Jeremy Taylor, the author of Holy Living and Holy Dying, often visited Evelyn's home at Sayes Court and said he was blessed there. Other notable men made similar comments. Pepys wrote, "the more I know him, the more I love him."
Bibliography:
Boreham, F. W. "A Four-Cornered Romance," in Dreams at Sunset. London: Epworth Press, 1954.
Evelyn, John. Diary and Correspondence of John Evelyn. London: Henry G. Bohn, 1859.
"Evelyn, John." Webster's New World Companion to English and American Literature. New York: Popular Library, 1976.
"Evelyn, John." Dictionary of National Biography. Edited by Leslie Stephen and Sidney Lee. London: Oxford University Press, 1921 - 1996.
Sampson, George. The Concise Cambridge History of English Literature. Cambridge: Cambridge University Press, 1961; pp. 461 ff.
Various encyclopedia and internet articles.
Last updated May, 2007.