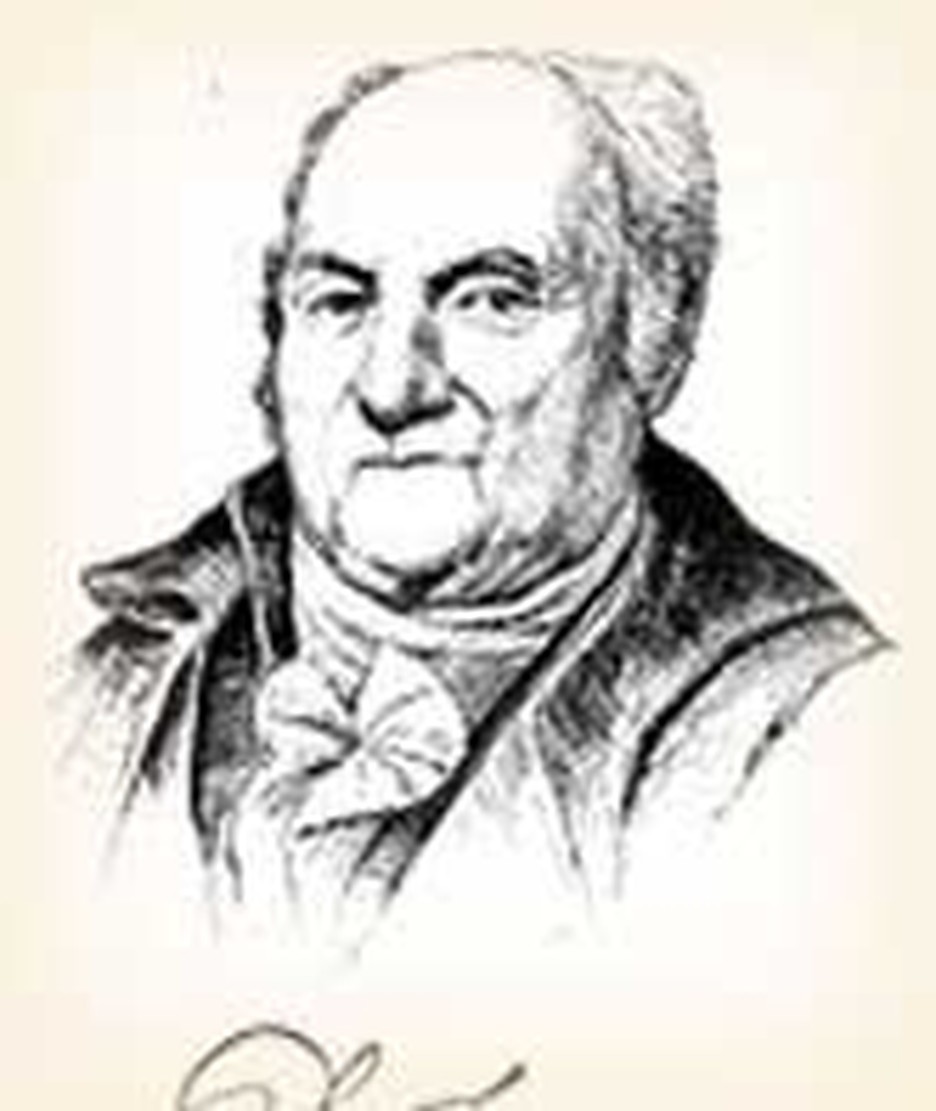 Do you know all of the presidents of the United States? Does Elias Boudinot ring a bell? He was chosen President of the United States "in Congress assembled" on November 4, 1782. It was in his capacity as president that he signed the peace treaty with England that brought an end to the Revolutionary War. But his importance to Christian history lies in another direction.
Elias Boudinot was born on this day, May 2, 1740 in Philadelphia. One of his ancestors was a French Protestant who had fled from France when King Louis XIV took protection away from these Huguenots.
Boudinot studied law and became a respected lawyer in New Jersey and made a fortune, much of which he gave away to charity. Because he was an energetic Patriot, his neighbors elected him as their delegate to the Continental Congress. After the Revolutionary war, they elected him as their representative to the new Federal Congress. He served three terms.
But Boudinot's real interests were not political as much as religious. An Episcopalian, he served on the board of directors of the College of New Jersey (Princeton). This school had been founded to train clergymen. Boudinot helped establish and pay for its Department of Natural Sciences, but he was even more concerned that the resurrection of Christ be taught.
Widely read in Bible literature and a lifelong student of the scriptures, Boudinot wrote a reply to Thomas Paine's The Age of Reason. His response was called The Age of Revelation. He also wrote a life of William Tennent, the man who started a "log college" to train preachers.
Boudinot thought the American Indians were the ten lost tribes of Israel (DNA studies have since proven him wrong). He wrote a book about that, too, titled A Star in the West. His concern for the Indians (he is not to be confused with the Elias Boudinot who sold out the Cherokee Nation) led him to find ways to educate them.
Given his interests, it is hardly surprising that Boudinot was all for Bible societies, whose purpose was to get the Bible into the hands of as many people as possible. In 1816, he pushed others to join him in forming the American Bible Society. He served as its first president and gave it $10,000 in a day when an annual salary of $400 was considered good money.
We've pretty much forgotten Boudinot's service as president. But his work with the Bible Society will never die. The American Bible Society is still with us to this day, and sponsors the work of Bible translation and distribution around the world.
Bibliography:
Boudinot, Elias. A Star in the West, or, a humble attempt to discover the long lost ten tribes of Israel, preparatory to their return to their beloved city, Jerusalem. Trenton, New Jersey: Published by D. Fenton, S. Hutchinson and J. Dunham,1816.
"Boudinot, Elias." Encyclopedia Americana. Chicago: Americana Corp, 1956.
Boyd, George Adams. Elias Boudinot, Patriot and Statesman, 1740-1821. Princeton: Princeton University Press, 1952.
Klos, Stanley L., editor "Elias Boudinot, 4th American President." Virtual American Biographies. http://www.famousamericans.net/eliasboudinot/
Last updated May, 2007.