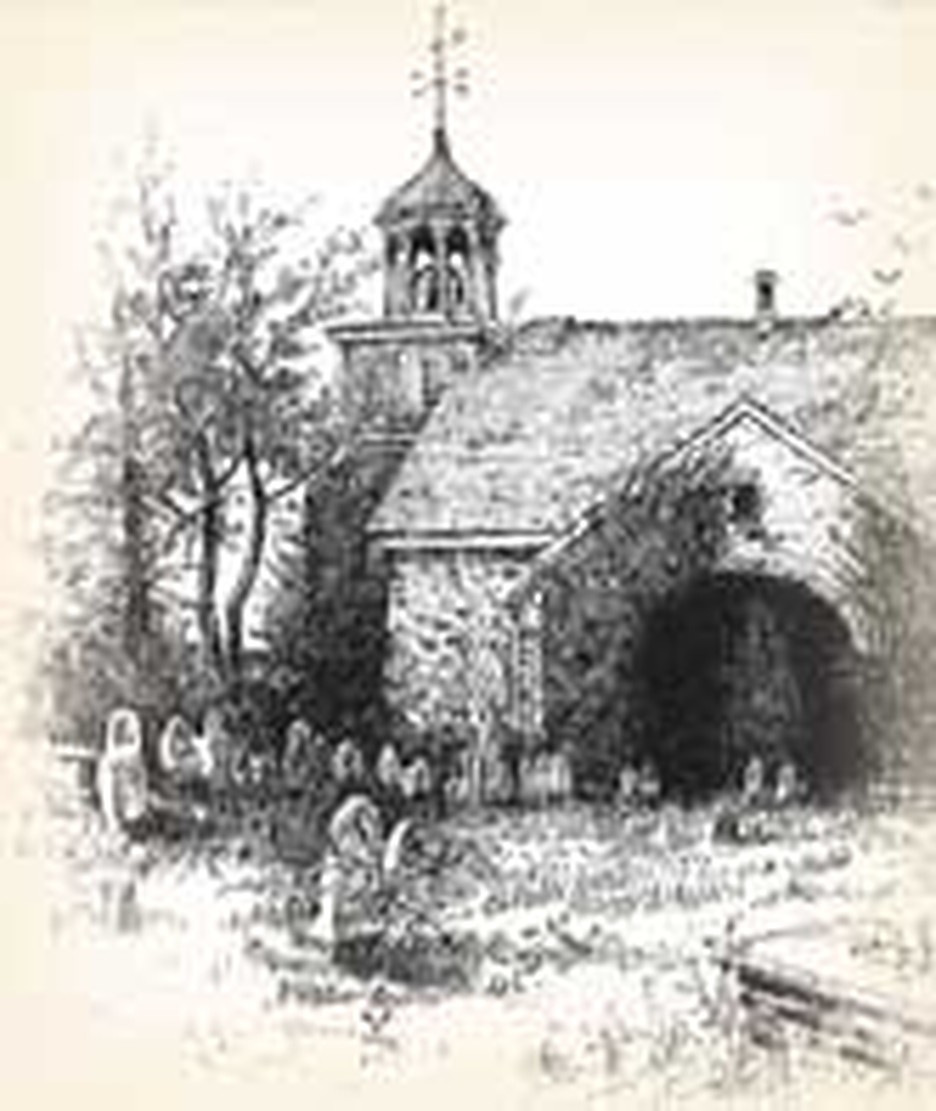 Although John Campanius was not the first Lutheran minister in the new world, he was a man associated with many firsts.
Born in Stockholm in 1601, John was educated there and at the University of Upsalla. In 1633, the Lutheran church ordained him. He did not become the minister of a church, however. Instead, he traveled to Russia with a Swedish mission. When he came home, it was to serve as a schoolmaster and then as a chaplain in an orphanage.
That is where he was when one of the King's advisors recommended him as chaplain for a party of Swedes sailing to Delaware under the leadership of Lieutenant-Colonel Printz. The party left Stockholm on this day, August 16, 1642. John took his family with him and they landed in Delaware on February 15, 1643.
Soon John was chalking up his impressive list of firsts. Convinced that his responsibility extended beyond the European settler to native Americans, he reached out to the local Algonquin Indians. They were suspicious, however, when they visited one of his services, because he did almost all the talking. It was not their way. Nonetheless, he gained their confidence and affection and learned their language. Thus, several years before John Eliot began his pioneering work among New England's natives, this Swede was teaching the Delaware Indians. In fact, John Campanius translated Luther's Shorter Catechism into the Lenni Lenape tongue. (It was not printed until 1696, long after he had left Delaware.)
Another first for John was as a weather observer. During the years 1644 and 1645, he recorded observations of the local weather twice a day, becoming the first man known to have kept such observations in North America. Because of this, the National Oceanic and Atmospheric Administration issues one of its highest honors under the name of the John Campanius Holms Award. This is awarded to volunteer weather observers.
On September 4, 1646 John consecrated the first Lutheran church built in the new world. This was a log building on Tinicum Island, south of what is now the great city of Philadelphia. The next month he broke ground in its cemetery, burying "Catherine, the daughter of Andrew Hanson."
In addition to these labors, John farmed a tract of land. In 1648, he returned with his family to Sweden where he pastored churches at Frosth'lt and Hernevi until he died in 1683. Some of his writings were published by his grandson, John Campanius "Holmiensis," possibly explaining why the John of our story is sometimes called John Campanius Holms.
Bibliography:
"Campanius, John." Dictionary of American Biography. New York: Scribners, 1958.
"John Campanius Holm Award." http://www.srh.noaa.gov/ftproot/SOD/ coop/holms.html
Various internet articles.
Last updated July, 2007