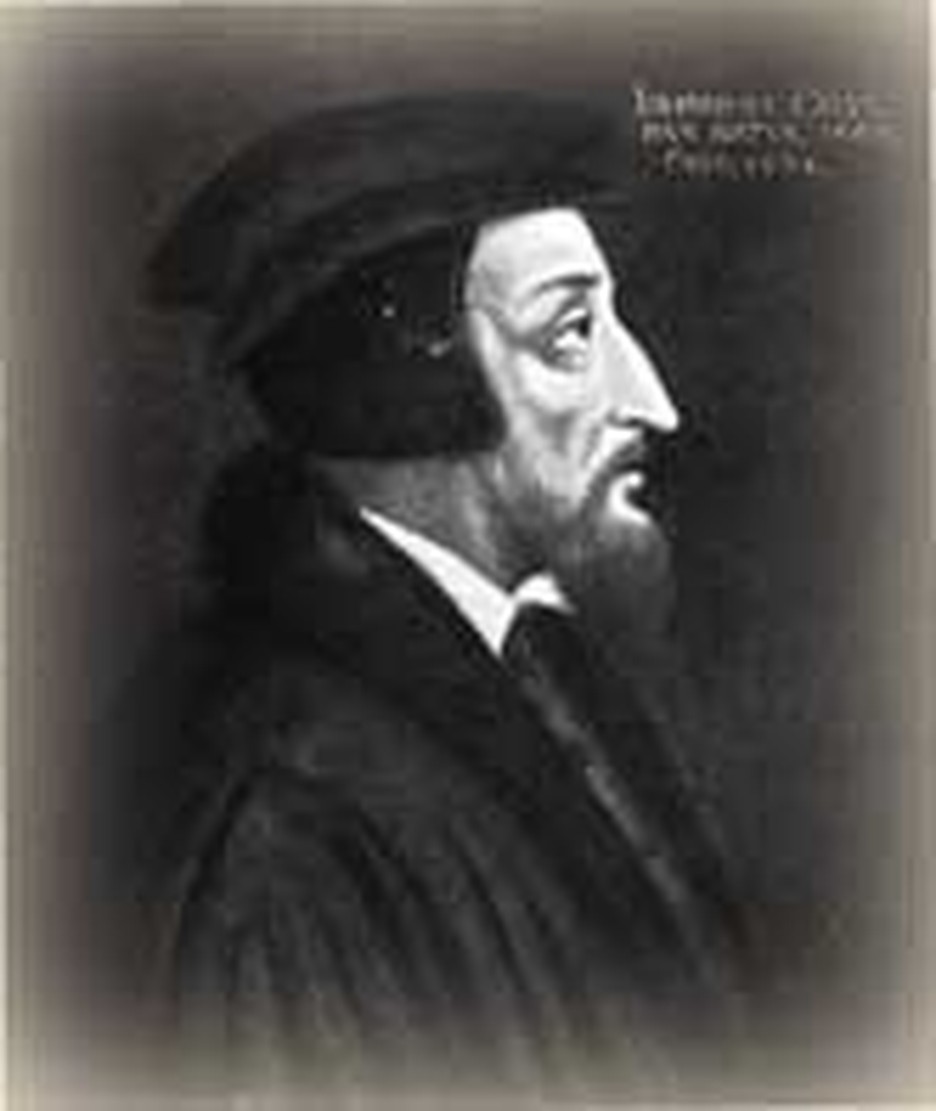 On this day, February 6, 1564, an era came to an end. The man who had done as much as any other to forge the theology of the Reformation, preached his last sermon. Unable to walk, John Calvin was carried to church in a chair. His mouth filled with blood as he spoke and he had to leave.
John Calvin's mouth filled with blood as he preached his last sermon.
It was a significant moment. For twenty-three years he had led Geneva. In the process he planted the seeds of modern democracy and constructed a logical framework on which to interpret Reformation doctrine.
John Calvin first came to Geneva in July 1536, planning to spend only one night. He had already published the first edition of his famous theology, Institutes of the Christian Religion. Having received some training as a priest and then his BA as a lawyer, Calvin was equipped to write on the subject of moral law. William Farel, Geneva's most prominent preacher and the man most eager to improve the city's morals, saw in Calvin the helper he needed. He tried to persuade young Calvin to stay in Geneva. Calvin made excuses. Farel issued Calvin a stern warning which he said was from the Lord. Calvin gave in. That was the beginning of the partnership between Farel, Calvin and the people of Geneva.
Geneva was a fun-loving city. Like the other Protestants, Calvin taught that salvation is by the merit of Christ alone. At the same time, he insisted that the man who hopes for salvation must show a changed life. Farel and Calvin cracked down on the immorality of the city. Within a year, Geneva expelled them. When told he must leave, Calvin calmly replied, "If we had sought to please men, we should have been badly rewarded, but we serve a higher Master, who will not withhold from us our reward." He became the Professor of Theology at Strasburg.
With the two outspoken pastors gone, Geneva slipped into moral and political deterioration. The citizens changed their minds. They invited Calvin back. He hesitated to return, knowing that he might be in for years of tough opposition. In the end, his conscience made him go back. He proposed a new form of rule. As biographer Richard Taylor Stevenson writes: "Catholicism is a religion of priests, Lutheranism of theologians, Calvinism of the believing congregation."
Ideas of government created by Calvin found wider expression in Scotland and the United States when Calvinists brought them to those countries. Calvin's model of church government became the model for national governments. Thus millions of individuals, Christian and non-Christian alike, felt the influence of Calvin's theology even where his name was little known.
Bibliography:
Morgan, Robert J. On this Day; 365 amazing and inspiring stories about saints, martyrs & heroes. Nashville: Thomas Nelson, 1997.
Stevenson, Richard Taylor. John Calvin; the Statesman. Men of the Kingdom. Cincinnati: Jennings and Graham, 1907.
Various encyclopedia articles.
Last updated June, 2007