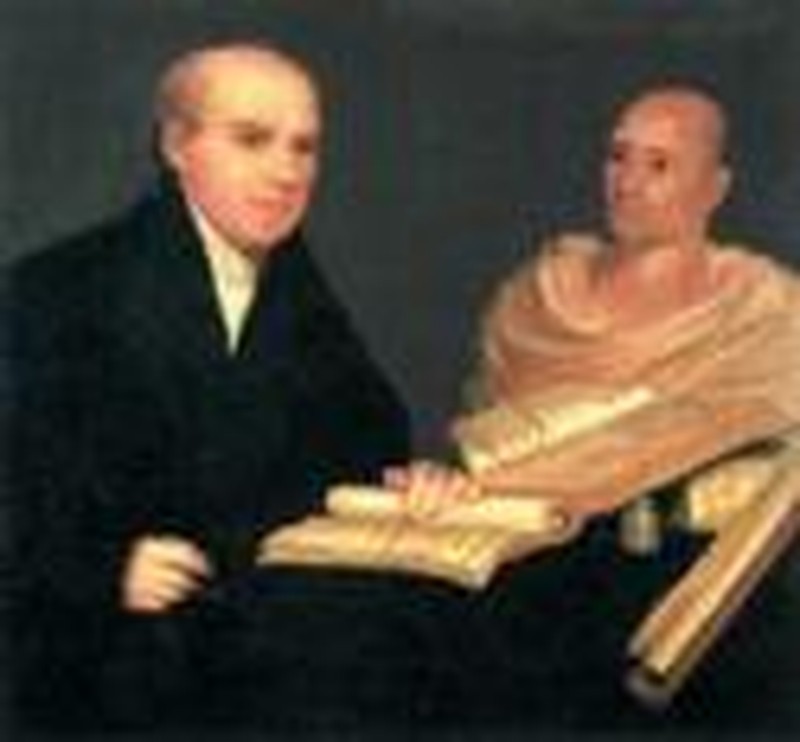 SECRET LANDING IN INDIA
"Father, wait up!" called eight-year-old Felix Carey as he ran along the upper deck of the ship. "Mother won't do it. After all she's gone through on this journey, she says that climbing overboard and getting into that little fishing boat is just the last straw!"
William Carey turned and laid a hand on his son's shoulder. "Don't worry, Felix. I know Mother is scared, but I'll help her."
Felix gazed down at the fishing boat bobbing in the waves. He knew missionaries could not officially enter India and were not welcome here. But he still had concerns.
"Father, what if I slip off the ladder and fall in the water?" asked Felix.
William smiled down at his son. "Do you remember the stories about Captain Cook?
Felix brightened. "Of course I do!"
"Well, think of this as an adventure from Captain Cook's journals, only we're not going just to explore. We're here to share the Gospel with the people of India. God has called us here!"
"Yes, I know," replied Felix triumphantly. "Expect great things from God! Attempt great things for God!"
"I didn't know you listened so closely to my sermons!" said William with a twinkle in his eye. "You call your brothers and I'll speak with Mother. Before long, we'll be on Indian soil! And we'll see what great things God will do!"
WHO'S THE STRANGER HERE?
The Indian fishermen put down their nets to watch the spectacle which unfolded as the light-skinned family unloaded their belongings from a fishing boat. "Why are they all staring at us?" Felix asked as he stepped onto the shore in Calcutta.
"We look as strange to them as they do to us!" his father explained. All eyes followed the family as they made their way through the town. The smell of fish was heavy in the air, but soon other smells greeted them. Indian spices, like curry, garlic, and ginger, wafted over from the outdoor market. Indian women dressed in bright colors paused from their shopping to stare, while the children giggled and pointed at the foreigners.
"See all those people?" asked William. "They all need to learn about Jesus!" It was November 11, 1793, and these pioneer English missionaries to India had no idea of the troubles they would face.
WAITING FOR GREAT THINGS
Several months later, William sat on Felix's sleeping mat and stroked his son's forehead. Felix held his knees tightly to his stomach, groaning with the familiar pain.
"Feeling any better, son?"
"I think so, Father," Felix whispered. "I don't want to wait any longer." Felix just wanted to get away from the horrible slum, even if he had to travel while sick.
"Father, why isn't God doing any great things in India yet?"
Felix's words cut to William's heart. He understood the question perfectly. They lived in horrible conditions with little to eat, and were often sick with dysentery. William worked long hours to learn the language, and even preached a little, yet no one seemed to care about the Gospel. Was this what God intended for them in India?
"I know how you feel, Felix, but we must be patient. God is with us no matter what, and surely that is a great thing."
The Careys moved not once, but five times during their first seven months in India. Finally, they settled in the town of Mudnabatti, where William found work running a factory. This helped to provide money for their family, but their struggles with illness were far from over.
FATHER, DON'T YOU CARE?
"Father, how can you keep working after all that's happened?" Felix asked late in 1794. "Baby Peter died and Mother won't come out of her room, yet you keep working. It's like you don't even care!"
William looked up from his writing and rubbed his tired eyes. "Felix, I miss Peter as much as anyone. It is a terrible thing to lose a child so young. I pass my days as if in the valley of the shadow of death, but I must go on. He who has called us will be faithful."
Angry tears streamed down Felix's face. "God doesn't seem too faithful to me, Father. The Indians don't want to hear about our God. They have enough gods of their own. Not even one of them has believed. And now mother is sick and Peter is dead! We came here expecting great things, but God has let us down."
"Oh, Felix, God is still here. We must press on and trust Him, even when times are so hard."
William labored on for six years with little encouragement and little support before things began to improve.
HELP ARRIVES
"Those Carey children just run wild," said Hannah Marshman. Hannah and her husband, Joshua, had recently come to India along with William Ward and five others. The eight new missionaries arrived in 1799 to help William.
"William has worked so hard for six years, with his wife sick in bed and no one to help him. It appears the children have picked up some bad habits," answered Joshua. "Perhaps we can help."
Hannah and Joshua did just that. Along with William Ward, they helped William Carey run the mission, open schools, and print the Scriptures. Hundreds of people came to listen when William preached, yet still there were no converts to Christianity. In 1800, the team moved to Serampore, 17 miles north of Calcutta. Before long there was a breakthrough.
GREAT THINGS AT LAST
On December 28, 1800, the missionaries gathered together to walk with Krishna Pal to the river for the big event. Crowds of Hindus yelled and threw rocks to stop Krishna Pal from going through with his plans, but he was determined.
Felix walked alongside William. "Father, Krishna Pal is brave to be baptized when he knows his whole community will reject him and he'll lose his place in society."
"Yes, after seven long years, we can rejoice in the first Indian convert. God has done a great thing!"
"God has done another great thing, Father," said Felix. "My faith has grown stronger as I've talked with Krishna Pal. I want to be baptized today as well."
"Son, I will baptize you with joy!" said William. "This is only the beginning of the great things God will do here in India."
Felix Carey and Krishna Pal both went on to help spread the Gospel in India. William Carey worked in India for 34 more years--the rest of his life. He continued to face many obstacles and trials, but never gave up. Eventually hundreds of Indians came to Christ through William's work. But perhaps his greatest accomplishment was in helping to show people that the Gospel is meant for all races of people all over the world. His example has inspired generations of missionaries to leave the comforts of home and bring the Gospel to those who've never heard it. William truly is the "Father of Modern Missions."
Make It Real! Questions to make you dig a little deeper and think a little harder.
Do you think going to another land would be an adventure? Where would you most like to go?
People of William Carey's day did not understand that the Gospel is meant for all the people of the world. How do you think William Carey convinced them it is? See Matthew 28:19-20.
William Carey pressed on even when it seemed God was distant. Why might that be hard to do?
One of the struggles William faced was that he had very little contact with the people from his home in England. Would that be hard for you? Can you write a letter of news and encouragement to a missionary?
Suggested reading:

William Carey: Obliged to Go by Janet & Geoff Benge (Christian Heroes: Then and Now series), YWAM
William Carey: Bearer of Good News by Renee Taft Meloche (Heroes for Young Readers), YWAM