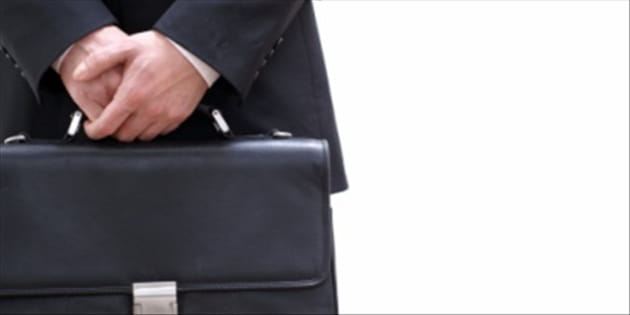 [Editor's note: the following is an excerpt of What Every Man Wishes His Father Had Told Him, by Byron Yawn (Harvest House Publishers, 2012). Used by permission.]
What does it profit a man to gain the whole world, and forfeit his soul? For what will a man give in exchange for his soul?
Mark 8:36-37
There are specific moments with every man when he looks around at his life and observes who he's become, or begins to wonder at what could have been. It's a box of pictures formerly hidden by clutter pulled from a closet. An hour passes. Tears are shed. It's okay. You're not crazy. I won't tell. It's normal to reflect upon the significance of one's life. Especially those that span decades. Things accumulate—family, kids, careers, etc. Time flies. Babies grow up. It's healthy to think deeply about who you are and what you've accomplished. We should do it more often. A survey at the midway point of a legacy can reveal much about a man. Good and bad.
We're All Doomed! How's My Hair?
In more intense forms this type of introspection goes by its more popular name—a mid-life crisis. A man approaches the hazy midpoint of his life and is struck by the speed of time. He starts counting his remaining years on his fingers and panics. Some buy Harleys. Some get hair implants. Some make life- and family-altering mistakes. The shock can be overwhelming. There's no rewind button. There's no going back. "We're all doomed!" Take it from me—it passes. Get back to life. Besides, the minivan is more logical.
There are some men, however, whose entire life is a mid-life crisis. Such a man is caught in the constant cycle of reinventing and restarting. There's a search for purpose that takes him through several iterations of himself. It's the assumption that a different situation, position, or endeavor will bring the life he desires. Stops and starts. The vestiges of "great ideas" are all around. You get the distinct feeling he dislikes himself as much as he envies others. It's a secret regret. His wife—who serves him as a life coach—doesn't understand it, but she lends her support. She loves her husband no matter what he does. But this does not seem to help matters. He spends his entire life living up to some mysterious standard set on him somewhere in the past. The discontent is palpable. You hurt for him.
His work and career serve only to remind him of time wasted, missed opportunities, and the inability to be something he's not. It's a ceiling on life. He's certainly not where he saw himself being. Obviously, we all have seasons when we struggle with the tedium of jobs. Even those who enjoy what they do. But his issue is different. There's a naïve assumption that being who he wished he were, or having the dream job, would solve the restlessness in his soul. Even when he does get the change of employment or promotion he eventually falls back into discontent. His enthusiasm fades. Someone needs to tell him the real problem was not in a box of pictures.
I Need to Get This
Then there's the exact opposite creature. He's defined by his career. He doesn't languish in what he does. He thrives in it. He's good at it. You've seen him. As you stand in front of him, he has his left index finger on his Bluetooth earpiece and his other hand (palm out) in your face as he closes the next deal. He mouths, "Just one second. I need to get this." He is a career. You see him in church and say to yourself, "There's that salesman." Not "There's Jim." Or "There's Bob." What lies in his wake is not missed opportunity (like the first fella), but his family. He's got everything the first man thinks he needs, but at a steep price.