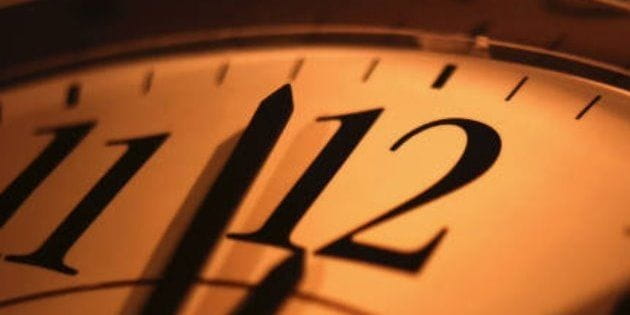 Most of us don't like waiting.
We are annoyed with lengthy checkout lines at the store, frustrated by long red lights, and (if you live in northern Indiana like me) depressed with the lingering of winter temperatures in the middle of April. But we especially don't like waiting on God. Of all the commands of Scripture, perhaps this is one of the hardest to obey.
But the times and seasons for waiting on the Lord are many and varied. Scripture teaches us to wait on the Lord for guidance (Psalms 25:5), deliverance (Psalms 33:20), answers to prayer (Psalms 38:15), strength (Isaiah 40:31), and fresh assurance of God's pardon and forgiveness (Psalms 130:5).
Of course, we want these things now. Our needs seem urgent. We want immediate answers. That's why waiting is so hard.
How to Wait
Waiting on the Lord is difficult, but it isn't a passive activity. It's not like waiting on your dentist or waiting for surgery, where you perhaps feel dread but little else. Waiting on the Lord is an act of faith.
The 17th century pastor john owen compared waiting on the Lord to sailors at sea who were at a great distance from land and beset with storms, yet were sustained in hope by the glimpse of land on the distant horizon.
What does it mean to wait? Owen, who was writing specifically about waiting on the Lord for the assurance of forgiveness and pardon, highlights three things: quietness, diligence, and expectancy.
First of all, we need quietness. This is the opposite of a fretful mind, a troubled, anxious heart. "It is good that one should wait quietly for the salvation of the Lord" (Lamentations 3:26). "Be still before the Lord and wait patiently for him" (Psalms 37:7).
But we also need diligence. Quietness doesn't mean passivity, lethargy, or spiritual sloth. Waiting also involves faithfully following the Lord in everything we know to be right. As the Psalmist says, "Wait for the Lord, and keep his way" (Psalms 37:34).
For Owen, this especially meant diligence in using the means of grace (or, to use a contemporary phrase, the spiritual disciplines). "This, then, belongs unto the waiting of the soul: diligence in the use of means, whereby God is pleased ordinarily to communicate a sense of pardon and forgiveness," Owen writes. "What these means are is known. Prayer, meditation, reading, hearing of the word, dispensation of the sacraments, they are all appointed to this purpose; they are all means of communicating love and grace to the soul."
The third component to waiting is expectancy. If quietness keeps us from worry, and diligence from sloth, expectancy guards the heart from unbelief and despair. Waiting is to be hopeful. "I wait for the LORD, my soul waits, and in his word I hope" (Psalms 130:5). "From of old no one has heard or perceived by the ear, no eye has seen a God besides you, who acts for those who wait for him" (Isaiah 64:4).