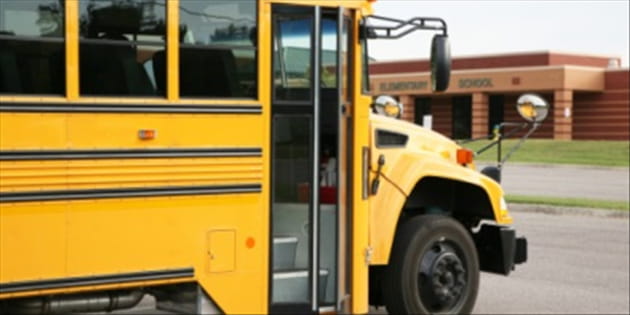 The students screamed expletives at their substitute teacher, thrusting their middle fingers into the air in defiance. Each time the teacher turned to confront one student, another would launch a spit wad toward his backside.
For many who attempted to teach this unruly middle-school class in South El Monte, a low-income, largely Hispanic neighborhood east of Los Angeles, their first day was also their last. But as angry as Pete Menjares became, he wasn't about to give up. He lunged for the classroom's emergency phone. The usually calm Christian yelled into the receiver, "If you don't get somebody over here to help me right now, I'm going to kill someone."
Within minutes, the principal, vice principal, and head counselor rushed into the classroom. It took half an hour for the four adults to get the students seated and quiet.
"At that moment, the principal looked to me and said, 'Maestro [teacher], teach,'" Menjares remembers. "I preached the sermon of my life. I talked to these kids about respect, discipline, life, my childhood and experiences, college, success, failure. I was just livid. I gave them the ethnic thing. I gave them the cultural thing. I just read them the riot act."
The students began to cry, which infuriated Menjares further. "And what are you crying about?" he shouted. "Why are you sniffling?"
Students began to wail back, "Nobody cares about us!" "They've written us off." They told Menjares how teacher after teacher had come and gone. No one was willing to teach them.
Menjares was shocked when one of the lead teachers said these were the school's honor students.
"That was the defining moment for me as a teacher, where I said, 'I can do something of significance,'" he says. "There are kids in our public schools so destitute, underserved, and needy. They need teachers that can identify with them, relate to them, inspire them, model for them. I felt obligated: How could I turn my back on this group of kids?"
He made a promise to those students: He would continue teaching them through the end of their school year.
It was a rough year. One day, after breaking up a fight, he put his arm around one of the brawling students, attempting to calm the boy. The youth threw off his arm, saying, "Get away from me, maricon [homosexual]!" Within hours, students across the campus were calling him Mr. Maricon.
Menjares stepped up his efforts to win over the students. He invited a guest speaker to his class, an actor friend who had appeared in movies with Sylvester Stallone. The talk was a hit, and Menjares went from Mr. Maricon to Mr. Friend of Movie Stars.
That year he won the respect of his students and was ready to take on more challenges. He invited other teachers to send their problem students to his class for the last two weeks of school.
Menjares was hooked. That summer, the young substitute received an emergency teaching credential from the Los Angeles Unified School District. For the next seven years, Menjares taught full time, seeking out the toughest kids at some of the district's toughest schools.
A son of the barrio
Almost two decades later, Menjares, 49, is still striving to improve education for inner-city students. As a professor in the department of education at Biola University in La Mirada, California, he now trains future educators. He shares his story with college students, offering an insider's perspective as both a teacher and a native of the inner city.
Indeed, when Menjares looked into the teary eyes of those South El Monte students, he saw his reflection staring back at him. He knew firsthand the tough life they led. Menjares grew up in East Los Angeles and nearby Pico Rivera, areas infested with gangs and drugs. His father was killed in a fight years earlier.